OBITUARY
Dr. Marcus John Suppo
March 29, 1969

–

June 17, 2021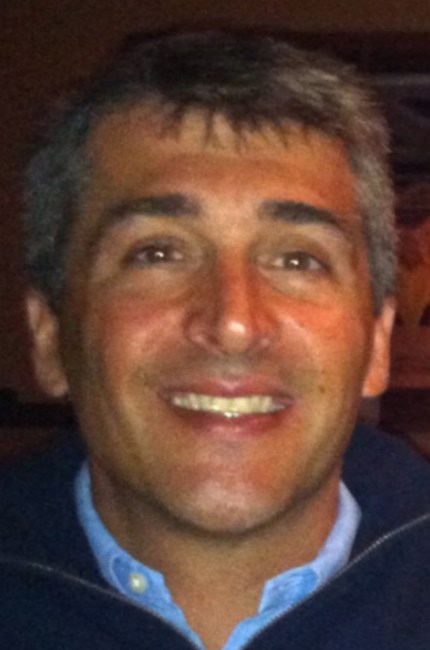 Dr. Marcus John Suppo, aged 52 years, of Greenwich, CT, went to be with Our Lord and his loved ones after losing a courageous seven year battle with cancer. Marcus was born March 29, 1969 on Staten Island, NY to Dr. Dominick A. Suppo and Jessica M. Suppo (nee Santora). He grew up in a home filled with love. Marcus was beloved by a large Italian family with two Sisters, Aunts, Uncles, Cousins and frequent extended houseguests his parents' gave shelter to. The Suppo doors were always open, and their home was a hub for holidays, anniversaries, birthdays, pool parties, activities and projects that always brought family, friends, neighbors and local youth together. Dr. Suppo grew up learning the value of hard work at a very young age. As a toddler, he had his own hardhat and tool belt, which Marcus wore as he followed his Father into every building and project. Marcus would be under and around scaffolding that masons were on busily laying brick or block, stone or marble. The masons were a nervous wreck when Marcus was underfoot, but Marcus was never nervous. He was quite comfortable right in the middle of every project; ever learning, ever watching, and ever doing. Marcus was drilling and sawing, pouring concrete, sheet rocking, loading and unloading lumber, loading and unloading potted plants and trees, putting up 100 foot greenhouses, and taking them down, putting up fences and walls, moving 3,000 sq. ft. buildings, finishing basements and kitchens, planting trees and cutting them down all by his 13th birthday. Dr. Suppo worked a myriad of jobs before entering college. He worked at the family's nursery business, Nature's Garden, selling Christmas trees, poinsettia's and wreaths, Easter and Mother's day plants, pumpkins, mums and various potted plants and trees. He did commercial and residential landscaping for the business. When necessary he assisted his father at the dental chair. He stuffed newspapers at Georges, a local candy store in Oakwood, where he enjoyed breakfast sandwiches in the morning, ice cream and fountain drinks in the afternoon. Marcus worked at Roy Rogers making sandwiches; he was a bagger at Walbaums grocery store, a dishwasher at Capelli's restaurant in Oakwood quickly graduating to salad boy. Marcus spent a summer in Phillipsburg, NJ volunteering for an elderly farmer. He spent that summer sowing and reaping. Marcus repaired fences, painted barns, he fed, cared for and learned about livestock (cows, bulls and sheep). He spent his senior summer in high school working on his family's horse farm in Harrington, Delaware. There he and a friend built and put in paddocks and horse stalls which are still in use today. They cleaned horse stalls, hauled straw and hay from the farms to store for the winter. He graded a track for the standard bred racehorses to practice on daily and assisted in the digging of three one-acre ponds; one of which was built for aqua therapeutics for the horses. No matter the task Dr. Suppo was given, he gave it 100% and always did a "Good Job." Marcus attended Washington College, in Cherstertown, MD where he graduated as a member of the Kappa Alpha fraternity with a Pre-Law degree. Upon graduation he told his parents; "I don't want to be a lawyer, I want to be a Veterinarian." No one was surprised considering the menagerie of animals he grew up with as well as all the farm work and animals he enjoyed working with. So back to Washington College to take the Pre-Med requirements while at the same time working in and with a Chestertown Veterinary practice. Dr. Suppo applied to and was accepted by Ross University on the beautiful island of St. Kitts for Veterinary school. Marcus thrived at Ross and was at ease with the challenges. At that time, in the 90's, students began minor surgeries and working with anesthesia their freshman year. (As many of his colleagues and clients knew, Marcus was at ease with all phases of veterinary surgery, dentistry and general pet care.) Dr. Suppo took his Veterinary Boards his junior year at Ross and passed scoring in the 95th percentile. Marcus Suppo was a lifelong athlete and healthy living advocate. He was a member of his high school swim team. He was a long distance and mountain biking cyclist all through his elementary, high school and college years. Dr. Suppo competed in and won a few Iron Man and Triathlon competitions while at Ross. He kayaked the Atlantic Ocean and Caribbean Sea with one of his professors island hopping the British West Indies. Dr. Suppo loved mountain biking, hiking and camping in the rain forests and volcano of St. Kitts. His nickname was "Iron Lung" because nothing stopped him. He could just keep on going! While at Ross, Marcus began a love affair with St. Kitts, which never dissipated. He always dreamt of going back one day and opening an eco-friendly farm, resort and fitness retreat. Upon graduating from Ross, Dr. Suppo purchased Mamaroneck Veterinary Hospital on West Boston Post Road in Mamaroneck, NY. It was broken down, dank, dirty and badly neglected 1928 establishment. With the beauty of a conductor, while practicing and caring for pets in the hospital, Dr. Suppo used all his acquired building skills. He tore down, rebuilt, expanded and systematically kept the architectural beauty and integrity of the original structure to create the magnificent hospital and pet resort that it is today; complete with a dog pool for their guests and boarders. After selling Mamaroneck, Marcus and his family moved to CT where he took a 10,000 sq. ft. warehouse and built it out to become Stamford Veterinary Center and Pet Lodge on Hope Street. It was at this time that Dr. Suppo began merging his practice with a multi-practice group. Subsequently, he began working in multiple Hospitals in the tristate region including Greenwich Veterinary Hospital. Marcus gave care, love and surgical prowerness to clients and pets wherever he went. A Veterinary Technician at the Greenwich Hospital shared a conversation he recently had with Dr. Suppo. He told Marcus how he respected and admired him because even after a 14 hour day of routine checkups and surgeries, Dr. Suppo would still jump in his car and travel to a distant hospital to do a surgery on a client he didn't even know that was having a life threatening emergency. Marcus' business acumen, veterinary skills and un-fatigueable work ethic made him a blessing wherever he went. Marcus John Suppo crammed a lot of living into his too short life. He lived for his family and tried so hard to teach his boys everything that is really important in life. In closing we would like to use Marcus John's own words from the Eulogy he wrote for his Father. Dr. Suppo's words are apropos for his own all too young boys. "In closing Dad, I want to thank you for giving me your unconditional love, generosity of spirit, devotion, wisdom and work ethic, the positivity, my compassion, my love for animals and the love of working the earth; just to mention a few! Thank you, God Bless You and God Speed. I'll see you when my work too is done." Dr. Marcus John Suppo is survived by his wife, Lis Suppo (nee Cazzaretto), three sons, Benjamin, Mateo, Oliver, his mother Jessica Parisi, sisters Sheila Fondren and Juliet Wells, bonus parents Dr. Joe Parisi and Roberta Suppo as well as many beloved Aunts, Uncles and Cousins. Dr. Suppo is predeceased by his father Dr. Dominick A. Suppo.
See more
See Less
In Memory Of
Dr. Marcus John Suppo
Help tell the story of your loved one's unique life. Leave a memory or share a photo or video below to show your support.