OBITUARY
Jack Edwards McCants
January 19, 1930

–

May 7, 2023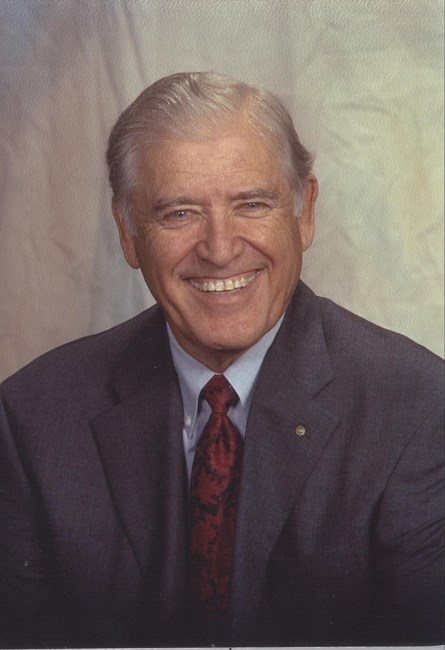 Jack Edwards McCants was born in Dallas, Texas on January 19, 1930. He attended Stephen F. Austin State University and served as an ordained Methodist minister until he was drafted as a conscientious objector into a mobile army surgical hospital unit at the end of the Korean war. On his return home, Jack converted to the Baha'i Faith in 1959 and gave up his vocation as a minister. He spent the rest of his life traveling the world spreading Baha'u'llah's teachings of universal brotherhood, which he believed captured the essence of Jesus' teachings for the modern day. Since he no longer had a livelihood, Jack went back to school and got a degree in public health administration from the University of North Carolina and later a doctorate in the same field. Jack did much of the original work for the pilot that led to the founding of Job Corps, which today is the largest free residential education and job training program for young adults in the United States. He also helped develop the first migrant labor assistance program for the Atlantic seaboard and conducted original research that informed the founding of the Head Start program. While Jack worked to set up a regional Job Corps office in Atlanta, Georgia, he promoted his faith's teachings on race tolerance in the South. From 1964-67, he served as an Auxiliary Board member, a missionary leadership role, and in 1968, he was first elected to the National Spiritual Assembly (NSA), the governing body of Baha'is in the US. Jack left after two years to work in the Pacific islands, where he helped set up some of the first mental health institutions in the region. In 1975, he was elected to the NSA of Samoa and negotiated the purchase of the land for the country's Baha'i temple. Jack also started a family around this time and moved with them to the Philippines for missionary work in 1978. The Pacific Islands always held a special place in Jack's heart. In 1980, Jack returned to the US and helped establish a mental health facility in Clinton, Oklahoma. He was again elected to the US National Spiritual Assembly in 1986. Seven years later, he and his family moved to Greenwood, SC where he served as executive director of the Beckman Mental Health Center and managed the state's mental health services for several counties. He retired from the center in 1996 and from the US NSA in 2002, after serving sixteen years. Jack was a passionate speaker, storyteller, singer, and gardener who loved to read and quote Christian and Baha'i scripture. A smalltown boy from Texas with a deep love for God and justice, he touched the hearts of so many people around the world. He is survived by his three children, Will, David, and Martha; their spouses and children; and his wife of eighteen years, Cathy. A funeral service for Jack will be held Saturday, May 13, 2023 from 12:00 PM to 1:00 PM at Calvary Hill Funeral Home, 21723 Aldine Westfield Road, Humble, TX 77338. A graveside service will occur Saturday, May 13, 2023 from 1:00 PM to 1:30 PM at Calvary Hill Cemetery, 21723 Aldine Westfield Road, Humble, TX 77338. A reception will occur Saturday, May 13, 2023 from 1:30 PM to 3:30 PM, 21723 Aldine Westfield Road, Humble, TX 77338. Fond memories and expressions of sympathy may be shared at www.CalvaryHillFuneralHome.com for the McCants family.
See more
See Less
Final Resting Place
Jack Edwards McCants
BLOCK 4
Contact us for flower removal schedule.
In Memory Of
Jack Edwards McCants