OBITUARY
Laura E. Royston
April 26, 1953

–

December 1, 2021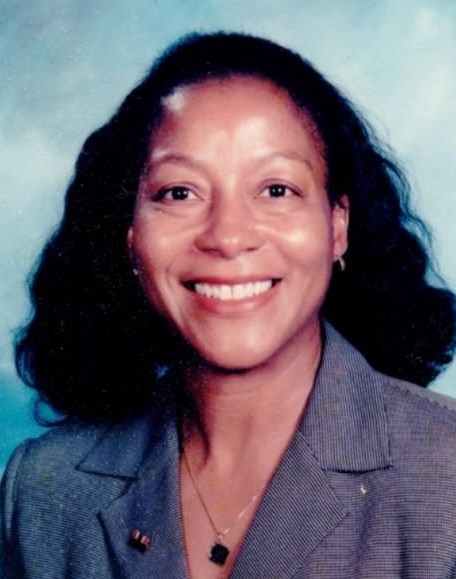 Celebrating the Life of Laura Royston
Time well-spent reflects a life well-lived. No empire lasts forever; no dynasty continues unbroken. Someday you and I will be mere legends. All that matters is whether we did what we could with the life that was given to us. -Unknown I am Laura E. Royston, a proud, selfless mother, thoughtful wife to retired Lieutenant Colonel Lawrence Warren, loving mother to April V. Royston, Nikki M. Royston, Carl V. Royston, Jr., Lauren N. Warren, and Kyle M. Warren, doting grandmother, tender-hearted aunt to many, best friend, greatest confidant, dedicated family supporter, and a stylish and empowering mentor, who departed this earthly journey on December 1, 2021 at 1:11pm EST.
I was the fourth blessing from God born to my parents Clara B. Easley and Caleb Easley on April 26, 1953 in St. Louis, Missouri. Named after my grandmother Laura Foster, I was also affectionately known as "Tootsie" due to Mother's fondness of nicknames for her children.
I realize, of course, that obituaries are written most often by the family, but I wanted to make sure I clearly state the things that were on my heart as I prepared to say goodbye. I thank all of you for being present to support my lovely daughter, April through this challenging time.
Indeed, my life has been rewarding with an abundance of life lessons, love, success and a few hardships that shaped the woman that I would become. Although I was widowed at a young age and experienced a few of life's trials, I am extremely thankful to have been granted so many beautiful opportunities to love and be loved.
I took equal pleasure in being a cheerleader at Meridian High School with my best friend Liz and later coaching cheerleaders at Lebanon High School for decades. I was the first Black Homecoming Queen at McKendree College in 1973. In 1974, I received my Bachelor of Arts degree in Biology and became an educator and taught in various districts and countries around the world. I completed marathons on two continents. I later obtained a Master's Degree in Human Resources from the University of Oklahoma and worked as a United States government contractor in Germany. Nature was my first love no matter where I called home, but I discovered the call to be a guiding force for students was strong and I returned to my second love – the classroom – and made Jacksonville, Florida the last stop on my teaching tour. I was a pioneer in creating public and Sunday school curriculums and was celebrated as Duval County's Teacher of the Year in 2014. I was the recipient of the Excellent Spirit Award from the Jesus World Outreach Center and acknowledged for my commitment and dedication to all my students. I helped shape the minds and lives of people who would go out and become dynamically exceptional world citizens. I balanced my educational endeavors with numerous public service opportunities and believe that my wisdom exponentially grew from all the encouragement, patience, and divine guidance that I imparted and received. I often said, "The world was ours to explore," and always reminded family, friends and my students to believe in themselves, dream often, and be the best in all their endeavors. Presently, my greatest regret is that I must now leave behind the light of my life, my loving beautiful daughter, co-adventurer for the last 43 years and caregiver of late, my baby girl, April Victoria. Without a doubt, hearing you tenderly call me Mom (or "Mommy" when you wanted something) is and will always be music to my ears and soul. How incredibly lucky I was to have you in my life and as my life. You taught me how much strength I had stored up in reserve that I didn't know I had. You taught me endurance. You taught me a depth of love I have never experienced. You inspired me to keep going when I wanted to give up. You helped me prioritize what is truly important in this life. I am forever changed because of you, my dear daughter. Although I wish we had more time together, I must emphasize how grateful I am for every precious moment I had with you. The good times we shared are forever etched in my heart and know that Mommy loves you and I look forward to hugging, kissing, dancing and singing with you when we meet again.
To my husband - Lawrence Warren, who has filled the last years of my life with an overabundance of love and joy and a renewed spirit of adventure and growth - thank you for standing with me and ensuring my heart's desires came to life under His loving and watchful eye.
To my loving brother and sisters - Fannie Mae Marable (Clyde), Gregory Bernard Easley, Sr. (Stacey), Carolyn Miller (Danny), Lester Jack Easley and Harding Robert Easley - I love and cherish you dearly. Please keep my light shining through your lives.
My loving stepchildren, Carl V. Royston, Jr. (Tremia), Nikki M. Royston, and Lauren Warren (Robert) and Kyle Warren (Nina), all whom I loved as my own, my host of nieces, nephews, and grandchildren - please continue to stand by April and love on each other.
To Carl V. Royston, Sr., Flossy Lucille McDonald, Lee Otis Easley and my darling father Caleb Easley, Jr. – we will be reunited again in love, spirit and fellowship. I look forward to having you join me on my sunrise walks on the beach as our sweet reward.
I thought it best to share a few of the significant lessons I learned during my 68 eventful years in this remarkable journey as a daughter, wife, mother, sister, educator and more. Most important: all the big problems in this life could have been handled better or avoided entirely if I remembered to be who YOU are, love what YOU have, and do what YOU can.
Luke 1:37 says, "For, with God, nothing shall be impossible." If we as a family can put our trust in God, we can and will get through anything. While on this voyage called life, take the good with the bad, smile when you are sad, love what you've got, and remember what you had. Always forgive, but never forget. Learn from your mistakes, but never regret them. People change, things go wrong, just remember the ridge goes on. As I look back over my life and I think things over, I can truly say, that I've been wonderfully blessed. I asked God, "How do I get the best out of life?" God said, "Face your past without regrets." I did. He said, "Handle your present with confidence." I have. "Prepare for the future without fear." I did.
April, Carl, Nikki, Lauren, Kyle, and my dear family, remember that life is short, so forgive quickly, believe slowly, love truly, laugh uncontrollably, never regret anything that makes you happy. Continue this journey wrapped in my love and protection as your momentum. Lovingly, Laura Royston Fond memories and expressions of sympathy may be shared at www.GreenlawnJacksonville.com for the Royston family.
See more
See Less
Past Services
Thursday,
December 09, 2021
Visitation
Thursday,
December 09, 2021
Funeral Service
In Memory Of
Laura E. Royston
Help tell the story of your loved one's unique life. Leave a memory or share a photo below to show your support.