OBITUARY
Julian David Leslie EVANS
October 15, 1945

–

July 29, 2022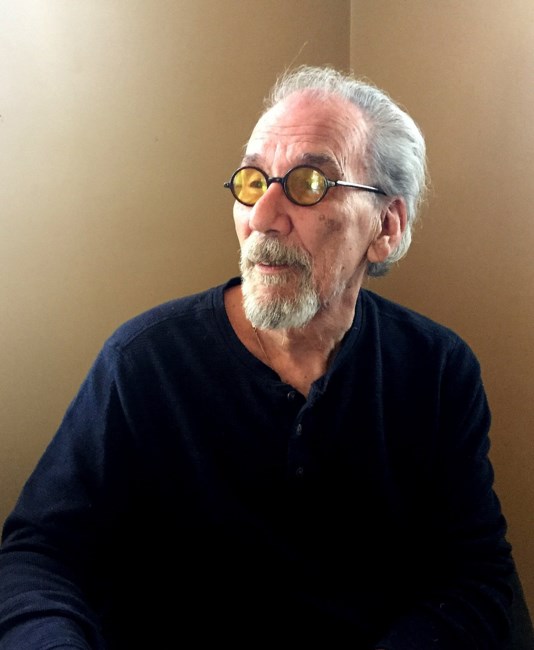 Julian Evans (1945 - 2022) We are sad to report that the hilarious and illustrious Julian "Jukes" Evans - teller of tall tales, thrower of attractive pots, scourge of karaoke night - made his final curtain call on Friday, July 29th. The world is a less amusing and irreverent place without him, so our obituary will attempt to make up the difference, as we can think of nothing Jukes would like better than a thoroughly ludicrous and "inappropriate'' memorial to go off with. Jukes was born in London "within the sound of Bow Bells," which made him a true Cockney, as he would tell anyone who talked to him for more than 20 seconds. A firm believer that youth was a time to make awesomely terrible (or terribly awesome?) life choices, he got off to a scrapping start by turning down a prestigious art scholarship in favor of the exciting adult world of "having a crappy job." In later years, he reflected on this with a sheepish cringe and a claim that "it made sense at the time." Other youthful misadventures included bribing his way out of bar fights by buying rounds of beer, getting lost in the middle of Spain after his big brother "got bored and went home," and an ill-advised "Mods" phase which involved Vespas, striped pants, turf wars with "Rockers," and unfathomable amounts of hair styling products. He also married his first wife Rita, and together they had his only son, Julian Jr. Of course, as Julian aged, he matured… well, no, he didn't, but he gave it the old college try. He spent several years driving trucks for a plant-hire company before successfully fooling his employers that he knew what he was doing and deserved to be promoted to management. It would have been the perfect crime… except it turned out he DID know what he was doing after all. Oops! He went on to have a long and successful career in plant-hire, including several hilarious incidents involving runaway cranes and tractors, all while also acting in local pantomimes, refereeing football games, and working on his Spock impersonation. After his company rudely went under (how dare they!), he picked up sticks and moved to Canada to help care for his ailing mother. Under the nefarious maple-syrup-swilling influence of his expat sister and her Anglo-Canadian brood, Jukes was lulled into settling in Kamloops permanently. This ended up working out great for him as he met his second wife, local artist Angela Meeson. The two were SO deliriously happy together - until Angela's untimely stroke and passing - that this writer can't bring herself to make any jokes about it. In his later years, Julian struggled with memory issues, as while he could recall every youthful shenanigan and West End musical, he could NOT recall that he had already talked about them 15 times in 16 minutes. He was able to remain living comfortably at home thanks to the devoted and kind care of his dear friend Lynda Rainbird, who now knows all of Westside Story, the story of "the milk bar incident," and the entire Frank Sinatra catalog by heart, bless her. Julian is predeceased by his father and mother, Jack and Marcelle Evans; his siblings, Margaret Julia Clough and Steve Evans; and his wife, Angela Evans. He's survived by his son, Julian Evans; his grandson, Max Evans; his niece, Michelle Clough; his brother-in-law, JF Myles Clough; his sister-in-law, Elaine Evans; and his stepchildren Anne and Bob Meeson, as well as a host of extended relatives at various corners of the globe. A service will be held at Schoening Funeral Home at 10:30 AM on August 12th with refreshments worthy of Jukes's sweet tooth. A video livestream will be available at Schoening's website for any who wish to pay virtual respects; link for paying disrespects still pending.
See more
See Less
Services
Friday,
August 12, 2022
LIVESTREAM
In Memory Of
Julian David Leslie EVANS
Help tell the story of your loved one's unique life. Leave a memory or share a photo or video below to show your support.