OBITUARY
Joseph P. Teasdale
March 29, 1936

–

May 8, 2014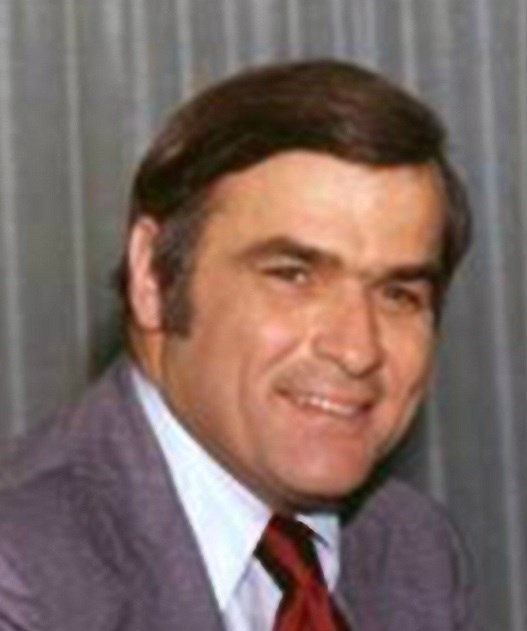 JOSEPH PATRICK TEASDALE
Former Missouri Governor Joseph Patrick Teasdale died peacefully and surrounded by family May 8 in Kansas City, Mo. He was 78 years old. Born on March 29, 1936, in Kansas City, he was the son of the late William Teasdale and Adah Downey Teasdale. He will be remembered for his public service, his sense of humor, and his unwavering love of family. His wife of 41 years is the former Theresa Ferkenhoff.
A devout Catholic, Gov. Teasdale graduated from Rockhurst High School, where he is in the Athletic Hall of Fame for his performances in basketball, baseball, and football. He earned an undergraduate degree from Rockhurst University and a law degree in 1960 from Saint Louis University School of Law.
From 1962 to 1966, he served as an assistant U.S. Attorney for the Western District of Missouri in Kansas City, and during this post, he enlisted in the U.S. Air Force Reserve. In 1966, he became the youngest person in Jackson County history to be elected as prosecuting attorney. The Kansas City Junior Chamber of Commerce named him Outstanding Man of the Year in 1969.
During his 1972 run for governor, Gov. Teasdale trekked across the state of Missouri to meet the people and earned the nickname "Walkin' Joe." He lost the 1972 election but the next year married the love of his life, Theresa. He ran again in 1976, and pulled off one of the major political upsets of the era to serve as Missouri governor from 1977-1981.
During his tenure, Gov. Teasdale fought for good government, with strict ethical standards and curbs on growth and spending. He focused on the needs of Missouri seniors, establishing the state's first Division of Aging, and he advocated for those with mental health concerns. He also pardoned 71 firefighters jailed for going on strike despite a county court order.
Although Gov. Teasdale took pride in his public service, he considered his greatest life role being a family man and his crowning achievements marrying a wife he loved dearly and raising three sons. He adored his father, who was his best friend and mentor, and he was close with each of his three sisters. He enjoyed cocktail hour and mandatory family dinners, where he captivated his audience with hilarious stories.
He was an avid hunter and loved taking fishing trips. People were drawn to him. Whether playing cards, playing handball, or just comparing stories, he thrived on social occasions, and no matter where he went, he always ran into someone he knew.
He is survived by his wife, Theresa, and their three sons, Bill (Colleen), John, and Kevin (Kristin), all of Kansas City, and his grandchildren, Joseph Patrick II, Robby, Kieran, Mary Grace, and J.J. Other survivors include two sisters, Sr. Bernadette Marie Teasdale, SCL, Denver, Colo., and Ginny (Bill) Keenan, Franktown, Colo., and his nieces and nephews.
He was preceded in death by his parents and his sister, Maureen Galey.
The Rosary will be prayed at 5:00 p.m., Monday, May 12th at St. Thomas More Catholic Church, 11822 Holmes Road, Kansas City, MO followed by the visitation until 7:30 p.m. Mass of Christian Burial will be at 11:00 a.m., Tuesday, May 13th, at St. Thomas More. Private burial.
In lieu of flowers, contributions may be made to St. Thomas More, Conception Abbey in Conception, Mo., the Sisters of Charity of Leavenworth, or the Vincentian Order. Condolences may be left online at www.mcgilleystatelinechapel.com Arrangements, McGilley State Line Chapel, 12301 State Line Road, Kansas City, MO, 64145
See more
See Less
In Memory Of
Joseph P. Teasdale
Help tell the story of your loved one's unique life. Leave a memory or share a photo below to show your support.