OBITUARY
Richard J. Santori
February 24, 1936

–

November 5, 2010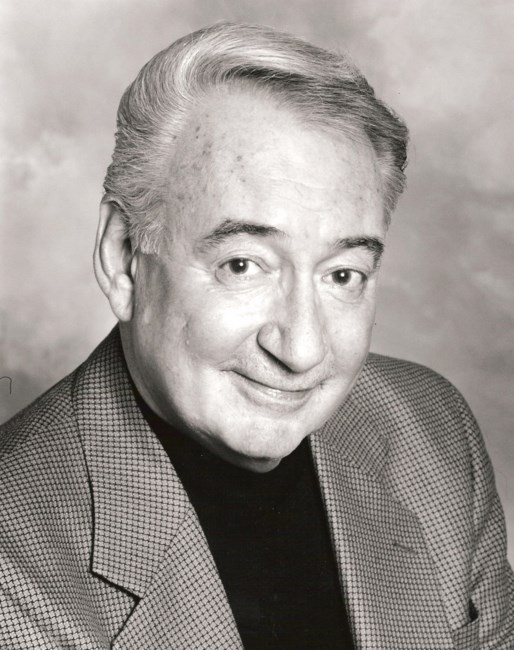 When someone is identified as a natural leader, certain images come to mind. First thoughts are of a no-nonsense, tough-minded, dedicated and disciplined person. This description accurately fits Rich Santori who was indeed a born leader. He will be most remembered as fun loving, no BS and a man's best friend. He was a person who always carried a strong sense of duty with him throughout his life and was generous with his time and money. Possessed with "old school" values, Rich was an individual who clearly communicated to those around him just who he was and what he was all about. Everyone acquainted with Rich knew him as a well-respected man who was a well respected force in his community.
Rich was born on February 24, 1936 at Mt. Sinai Hospital in Chicago, Illinois. His parents were Hazel Baldassari Salerno and Tom Santori. Rich was raised in Chicago. Even as a youngster, Rich learned to be objective and decisive. Although he always challenged authority, responsibility and dependability was something that he brought to his friends and businesses throughout his life.
As a young boy, Rich was able to put his natural abilities to work. Rich was raised by his devoted mother and loving grandmother. Rich had an inborn appreciation for his family and the natural order of things.
Rich's matter-of-fact attitude about most things was developed during his childhood. As a young boy, he enjoyed being part of teams, and organizations and groups of other kids who shared similar interests. Rich took part in baseball. In his spare time he liked to go down to Lake Michigan.
In school, Rich was as close to being a model student as one could possibly imagine. Of course, all his friends know this was not true. A logical and focused thinker, Rich was always good at working outside of school (squeezing the buffalo off the nickel). Rich's personal motto could well have been, "Do it right the first time". His favorite class in high school was drafting. The teacher he enjoyed learning from the most was the drafting teacher, Mr. Boyles.
Rich was sociable and approachable. Because he was always so straightforward in how he approached relationships, friends and family knew that what they saw was always what they got. He enjoyed the camaraderie of being with a group of friends. When Rich was a member of a group, his interaction worked to keep the others grounded. He wasn't afraid to confront his friends and, when necessary, he challenged them to stick to the task at hand. Those close to Richard came to expect his high standards of performance. While growing up, some of his best friends were Bob Baldassari, his cousin, Hank Troeskin, Tom Montgomery, Gary D'Allesandro, Glenn Richards and Mickie Lurie. Later in life, he was friends with Ray Martin, Tony Durpetti, Bob Baldassari, Dick Andersen, Andy Arliskas, Ed Napleton, Don Camarda, Chip Pierson, Mark Johnson, Ted Bruck, Frank Cacciatore, Johnny Lazarra, George Demes, Ed O'Bradovich, David Glynn, Don Gallaway, Jim Hagstrom, Dick Hawks, Fred Morelli, Tom Matesic, Earle Maloney, Steve Moskowitz, Dominick Pileggi, Richard Ruby, Lou Plucinski, Paul Tamraz, Bob Vorreyer and George Warner.
An objective and conscientious individual, Rich reveled in the security of his relationship with Gina and all his friends. On December 5, 1987 Richard exchanged wedding vows with Gina Marie Anne Bakiares at the Holy Name Cathedral Chapel of Chicago, IL. One of Rich's most endearing qualities was his uncanny ability to start the party and be the last to leave.
Rich has a son, Joseph Santori, and is blessed with one grandson, Nicholas Richard Santori.
Being a hard worker who praised efficiency, Rich was always striving to make improvements where they were necessary. He was able to analyze situations and problems, keeping everything and everyone on track. Rich was a person who could make thorough and thoughtful decisions based on the information available. In both his personal and professional environments, Rich upheld his standards. His primary occupation was automotive dealership owner. Rich was a leader who set goals and achieved them.
Rich was in the US Army Reserves and US Air Force Reserves. His sense of duty helped lead him into the military where his understanding of rank, his willingness to abide by rules and regulations and his desire to follow orders was admired by his fellow service men and women in the 131st Infantry. Through his hard work and dedication, he achieved the rank of Lieutenant.
Rich approached his leisure time in the same manner that he approached his life. A person who enjoyed being neat and orderly and one who understood the nature of things, he appreciated the hours he was able to devote to his various hobbies. His favorite pursuits were boating and flying. Rich was content to enjoy his favorite pastimes alone but was also willing to share his interests with others.
Being generous with his time and energy, Rich liked to belong to a variety of groups and organizations. He was a vocal leader who enjoyed being a part of things. His desire to uphold traditions and his ability to take charge of any type of project made him a tremendous asset. Throughout his later years, Rich was an active member of the Chicago Area Automotive Dealers Assn. He also served on the board of the Univ. of Chicago Foundation.
A civic-minded person, Rich was usually ready to jump in and help with community activities. He was the type of person who could masterfully organize events and projects and then see to it that they were run in an efficient and timely manner. Richard was a member of several community groups, including serving on committees for the Aurora Chamber of Commerce, Community Counseling Center, New York Street Business Assn. During these years, Rich applied his analytical intellect to problem solving and so was an asset on most committees. He was a member of St. Joan of Arc Catholic Church since 1986.
When it came time to travel or take a vacation, Rich used Gina to make sure everyone and everything was ready to go. That also meant that he made certain no single person was overworked in putting the trip together, except for Gina. Rich had a knack for making sure that everyone who was involved had their specific tasks and that those tasks were completed. Favorite vacations included Florida, Mexico, Spain and his own retreat in Watersmeet, Michigan.
Rich was a lover of animals and cherished his pets. One of Rich's favorites was Dink, a black male poodle. They were best friends for 17 years.
When Rich's retirement finally arrived in 2005, he was well prepared. He used his critical evaluation skills to make sure that every detail had been preplanned and attended to. His new life involved living between Lisle, IL and Watersmeet, MI. In retirement, he found new pleasure in socializing with all the friends from the Cisco Chain of lakes. In many ways, Rich loved retirement. It provided him with the opportunity to catch up with his friends, attend functions and group outings, and enjoy his favorite activities.
Rich passed away on November 5, 2010 peacefully at his home in Lisle, IL. Rich fought a brave but short battle against cancer. He is survived by his loving wife, Gina, son, Joe and grandson, Nick. Services were held at St. Joan of Arc Church. Rich was laid to rest in Queen of Heaven Cemetary, Hillside, IL.
All who knew him would agree that Rich was a pillar of the community in Aurora and with Chicago auto dealers. He lived his life with his feet firmly on the ground. He had a strong work ethic, was pragmatic in his thoughts and acts, and constantly sought the means for self-improvement. He was willing to share his ideas and knowledge for the benefit of others, so that they could accomplish more in their lives. Richard Joseph Santori did his best to ensure that his family, friends, loved ones, co-workers, and everyone whose life he touched was given the chance to become a better person.
Richard J. Santori, age 74, cherished husband of Gina, nee Bakiares; father of Joe Santori; grandfather of Nicholas Santori; dear brother of Tom (Erna) Santori; loving son-in-law of George & Joan Bakiares; devoted brother-in-law of Jeffrey (Lynn) Bakiares.
Rich proudly served in the Army and Air Force reserves as a pilot. After the service and through hard work, Rich built and enjoyed operating successful automotive dealerships for 45 years. Rich's experience as a pilot carried over into civilian life, as Rich flew aircraft as a private pilot. He also had a great zest for boating, which he shared with many dear friends.
Visitation Tuesday, November 9, 2010 from 3-8 pm at Blake-Lamb Funeral Home, 5015 Lincoln Ave., Lisle (on Rt. 53, ½ mile south of Ogden Ave. / Rt. 34) where funeral services will begin Wednesday, November 10, 2010 at 9:15 am and proceed to St. Joan of Arc Catholic Church for Mass at 10:00 am. Burial following at Queen of Heaven Cemetery.
In lieu of flowers, memorials may be made to the Richard & Gina Santori Charitable Fund to benefit educational scholarships.
For additonal information call the funeral home at 630-964-9392.
See more
See Less
Past Services
Tuesday,
November 09, 2010
Visitation
Wednesday,
November 10, 2010
Prayer Service
Wednesday,
November 10, 2010
Funeral Mass
Wednesday,
November 10, 2010
Burial
In Memory Of
Richard J. Santori
Help tell the story of your loved one's unique life. Leave a memory or share a photo below to show your support.