OBITUARY
Claudia Thompson Pecor
November 9, 1943

–

June 2, 2022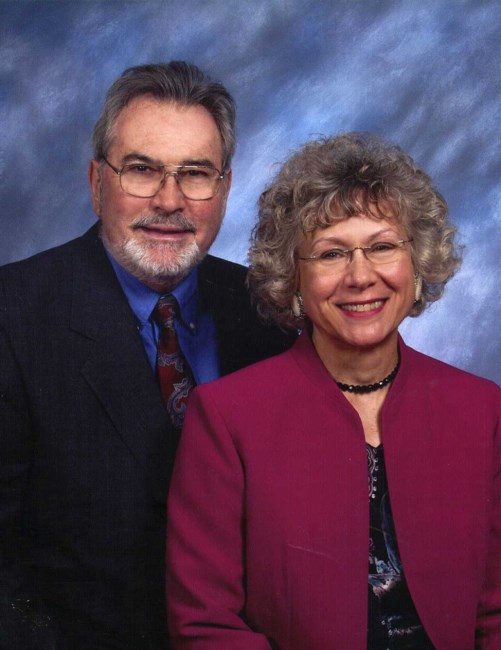 When I was a little girl, I loved to go on errands with my brilliant and beautiful mother. For context, I'll just say that she was the valedictorian of her graduating class at college, and that I have a picture of her sitting at a piano, taken in her early twenties, that looks like it could be used as an album cover. We went to the grocery store together many times. Often, when we would get out to the sidewalk with our purchases, she would survey the bright, hot parking lot with a baffled air and ask, "Amanda, where did I park my car?" Not infrequently, when we finally found the car, she would discover that she had locked herself out of it. We had a pale green Toyota hatchback. She never locked the hatch, so she would have me crawl through the cargo area into the front and unlock the doors for her. As I crawled through the back of the car, I could feel dried bits of plant debris in the carpet under my hands and knees. Often when the whole family was driving somewhere together—especially on a longer trip—my mother would call out from the passenger seat, "Oh, Charlie, look at all that goldenrod! We have to stop!" We stopped on many occasions to harvest goldenrod, rabbit tobacco, cattails, dock. My mother would load these bundles of roadside weeds into the back of the car, take them home, and hang them up to dry in the utility closest off our carport that housed our water heater. That room always had a rich, deep odor of drying vegetation that I have never smelled anywhere else. She would harvest any crabapples she could find and dip them in red wax. If roses came into her hands, she would nestle the blooms in a Tupperware container of silica gel to preserve them. She would harvest Queen Anne's lace from the roadside and pansies from her own flowerbeds and preserve them in a flower press. She would harvest sprigs of holly from our bushes in the winter and raise whole beds of strawflowers in the spring and summer and have my brother and me help with the watering and harvesting, which involved using our thumbnails to pinch just the head off the plant. She would then take the head of each dried strawflower and slide a piece of green floral wire through its center until a tiny hook on the end of the wire disappeared deep in the middle of the blossom. These flowers and fruits and greenery and weeds would reappear—artfully arranged under glass, inserted with fingers or tweezers into blocks of green foam hidden in baskets, arranged in wreaths and centerpieces. When I was little, my mother never left the house without carefully curated accessories, meticulously applied makeup, and styled hair, but she usually wore only her wedding set on her hands, because her hands were always doing something. Her fingers were covered with an ever-changing set of scars from her hot glue gun. She had less time for such pursuits once she became a college professor, but in an emergency managed to use her hotel room in Seattle to finalize a bunch of fresh, floral centerpieces for my brother's wedding banquet. She had a perfect color sense, the ability to instantly memorize and match any shade after glancing at it once, but had been afraid to take a studio art class in college because "I wasn't SURE I could make an A." She took art history instead, but filled our home with beautiful assemblages of found objects and things she had painted or made from felt, burlap, and Stitch Witchery. She took us to every historical site, art museum, house museum, and every museum of every type she could get us to. She took us to the library at least once a week all summer. When, in my twenties, I went to a library that checked out prints of famous paintings to its patrons, I immediately thought about how much she would have loved that. She always bought us the largest box of crayons or set of Legos and the largest version of any set of art supplies or building kit because her parents had always bought the smallest box or set and she had hated that. She had us use those crayons to color sheets of paper with bright stripes and blotches, and then cover them completely with a layer of black crayon, and then make pictures by scraping away at the black layer so that the colored designs glowed through the dark background. She had us dribble oil paints in a pan of water and make marbleized paper by floating sheets face down in the pan. She had us make pictures with Epsom salts. Even though no one had a more artfully decorated home, she tolerated my brother covering the door to his bedroom with stickers–not the side that faced into his bedroom, but the side that faced outward into the hall. When he graduated from college, and our parents finally had enough money to buy a nicer house, she carefully peeled every sticker off that door and assembled them into two large framed collages that she hung up in their new home. She loved to talk, and she always spoke in the most dramatic, lively way. She never got wet in the rain, but had rather been "baptized." She never told a story–it was always a "saga," as in, "Did you share the saga of how I left my umbrella at work and got completely baptized on the way to the car?" Admittedly, it might have been a long journey to the car if she was by herself because she had absolutely no sense of direction. She had a lot of fun laughing at herself and enjoyed telling stories that invited others to laugh along. For example, once, during her time as a middle school English teacher, she decided to wear my father's ninja outfit to work for Halloween. (As to why my middle-aged father had a ninja outfit, well, let's just say Dad was into cosplay before cosplay was cool.) By the end of the day, she had started to feel queasy, but she had a towering stack of Dr. Seuss books that she had checked out from the main branch of the downtown library as part of a unit on analyzing an author's style. One more day, and they would all be overdue, so she drove down to the library and managed to stagger to the circulation desk. On her way back out, however, she was overcome, and had to kneel in the shrubbery. She could hardly speak for laughing as she later described how the rest of patrons coming and going gave her a wide berth, not quite sure what to make of a middle-aged female ninja vomiting into a decorative planting. She loved hearing and repeating other people's stories as much as she enjoyed telling her own. She never met a stranger she wasn't willing to talk to and share with and befriend immediately. People in my neighborhood in Newark, New Jersey, remembered and asked after her for years after they had last seen her and would spontaneously bring up how much they liked her, to the point that I was sometimes tempted to say, "I know I'm not as likable as my mother, but I'm not bad once you get to know me, and I do live right here." She loved to sing, and some of my favorite memories are of her singing in the car on road trips: hymns, folk songs, old pop songs from the forties and fifties. She was the best person to have along on a trip of any kind. First and foremost, she was a person who loved to go and do things. She would carefully research the destination, and get so much delight out of anticipating the journey, and thoroughly enjoy every minute of the adventure. Once when my mother was talking about the kind of love she had for my father, she used the Greek term storge, which she described as the kind love you have for a companion you travel through life with. More than anything, I miss being one of her favored companions, always privileged to ride along beside her. A Celebration of Life will be held at 11:00 AM Wednesday, July 6, 2022 at Martha Bowman United Methodist Church with Dr. Baxter Hurley and Rev. Mike Lyons will officiate. Burial will be private for family only. Due to the wishes of the deceased, masks are required and social distancing should be observed. In lieu of flowers the family requests donations be made to the Macon Rescue Mission. Visit www.snowsmacon.com to express tributes. Snow's Memorial Chapel, Bass Road, has charge of arrangements.
See more
See Less
DONATIONS

Macon Rescue Mission
In Memory Of
Claudia Thompson Pecor
Help tell the story of your loved one's unique life. Leave a memory or share a photo or video below to show your support.