OBITUARY
George Allison Goehl
September 5, 1938

–

July 1, 2021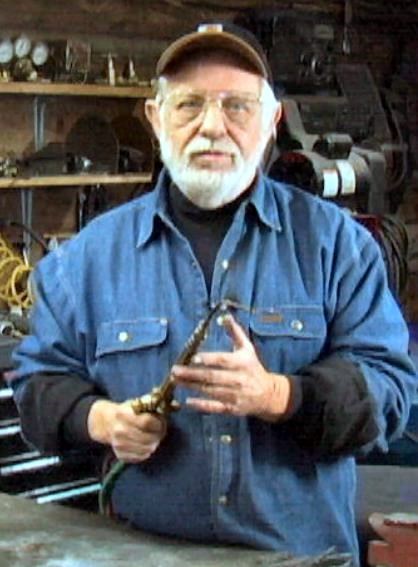 If success is getting paid to do the exact work you want to do and being deeply connected to those you love, George Goehl was as successful as they come.
George Allison Goehl died of cardiac arrest on the morning of July 1. He is survived by his two sons George Goehl and Spencer Goehl, his granddaughters Eliza Goehl and Adelaide Goehl, and his ex-wife and lifelong friend Jo Holt.
He is preceded in death by his Father George A. Goehl, his mother Helen Alward Ellinger, and his brother Olen Poff.
Born September 5, 1938, George spent the first seventeen years of his life in the small town of Pataskala, Ohio. After graduating from Pataskala High, he enrolled in the Air Force. Stationed in Alaska, he played saxophone in the Air Force Jazz Band.
In 1963 he and Jo Marian Holt were married in Columbus, Ohio.
After serving in the Air Force he worked the line at a Western Electric factory, assembling plastic parts. Later he sold carpet, but after a big sale, he wondered, "is this as good as it gets?" He quit and at age 27 enrolled at Ohio State University.
Though told he was not college material, he graduated with a Bachelor's Degree in Anthropology and a Masters in Special Education.
Whenever he and Jo were in a hardware store, he would pause at the welding torches. For his next birthday, she bought him one. This began a more than fifty-year love affair with crafting designs from metal.
In 1969, they had their first son, also named George.
For a time he ran a school for developmentally disabled children in Mansfield, Ohio. It was in Mansfield that their second son, Spencer, was born in 1971.
George's passion for making things out of metal grew. He left his job in special education and started refining his craft.
Eventually Cosco, now a division of Dorel, bought eight of his designs. With Cosco based in Columbus, Indiana, the family moved to Medora, where they lived on forty-five acres.
Selling his designs to Cosco meant he became a designer for the company. Missing his independence, (he said that Cosco not only owned his eight designs, but now owned him), George left the company and opened a shop in Antique Alley in Nashville.
Soon, he and his family moved to Nashville, where he has been a staple for forty-five years, including a long relationship with the Brown County Craft Gallery of which he was a proud member until the end.
Later he added bicycle sculptures to his collection of designs. An article about his work in a cycling magazine led to broader interest. He sold his metal sculpture bicycles in Nashville, through a growing mail order clientele, and at long-distance bike rallies across the Midwest.
In the 1990s he began making bubble wands. With intricate designs and no two alike, he sold thousands of individualized wands to people throughout the world.
George loved to be on the water, kayaking with his sons and friends on Crooked Creek, and treasured long canoe trips in the Boundary Waters with his sons, and eldest granddaughter Eliza.
He later decided to share what he had learned over decades of working with metal, first on VHS and DVD, and later on YouTube, posting over 200 hundred instructional videos, collecting over 30,000 subscribers, with over 8 million views. "Some artists don't want to give away ideas," he said to an Our Brown County reporter in 2019. "I think that if you give away an idea, the universe will give you two to replace it. It never fails."
George wrote books about metal work which remain available on Kindle Books. But maybe his most profound writing were bedtime stories he wrote and recorded for his granddaughter Adelaide. For years she has listened to these as a means of calming before bed.
He was a great teacher and shared life lessons through words and action. He told his sons, figure out what you love to do and then figure out how to get paid for it. Always in that order. That is how he lived his life, and his sons have followed suit.
He demonstrated affection by showing sincere interest in what each of the people he loved was most passionate about - that could be native plants, gymnastics, Carl Jung, community organizing, fermented foods, yoga, or anything.
Amazingly, at 82 he was still refining his craft, literally getting better with age. Just three days before he passed he was in the barn, making maple leaves of copper.
Until the end he had a childlike enthusiasm about life, and a sincere curiosity about people and things. He had a glass half-full, maybe ¾ full attitude. You felt better for being around him. He will be missed.
"We will be holding a ceremony to celebrate his life at the Brown County Historical Society on Saturday, July 17 at 3 -5 pm at 90 E. Gould St., Nashville, Indiana. There will be an after party at George's residence."
Arrangements are under the direction of Bond-Mitchell Funeral Home.
Online condolences may be left for the family at www.BondMitchellFuneralHome.com
See more
See Less
In Memory Of
George Allison Goehl
Help tell the story of your loved one's unique life. Leave a memory or share a photo below to show your support.