OBITUARY
John Leslie Chambers
February 9, 1936

–

November 25, 2017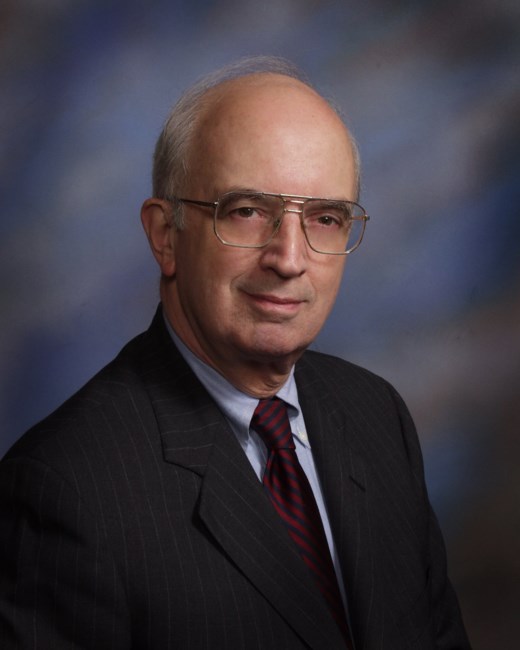 JOHN LESLIE CHAMBERS November 25, 2017 Nashville, Tennessee John Leslie Chambers, age 81, passed away unexpectedly, but peacefully, on November 25, 2017, while under treatment for lung cancer. John was born February 9, 1936, in Philadelphia, Pennsylvania, the son of Leslie A. and Ione Way Chambers, who preceded him in death. John grew up in Frederick, Maryland, later moving as a teenager to Cincinnati, Ohio, where he graduated from Withrow High School in 1953. He attended Princeton University and obtained his B.A., graduating in the Class of 1957. From there, it was on to Harvard Law School where he received his LL.B. in 1960 and was admitted to the Tennessee Bar. (He declined to change his degree to Doctor of Jurisprudence (J.D.) some years later when the school changed to the new degree designation for lawyers.) After law school, John completed Naval Officer Candidate School and served a three-year tour of duty at Great Lakes, Illinois. He remained in the Naval Reserves for several years, retiring from the service as Lieutenant Commander. He began his career in the legal profession in earnest after moving to Nashville in 1964. He practiced with two outstanding firms before starting his own legal office in 1971. His practice over the years included cases large and small, involving major corporations and the "guy next door." All were treated with the same respect and dignity and were given the best legal service John could provide. John preferred being a counselor and reconciliator than an adversary. He practiced during a time when a man's word was his bond and honesty in thought and deed was the norm. "Ethics" weren't over 200 pages of rules to be followed, lest one end up before the Office of Professional Responsibility; they were an innate part of one's character. John mentored many a young law clerk and "baby lawyer" over the years, giving birth to some of the finest lawyers and members of the judiciary in Nashville. He continued his mentoring after joining the firm of Stokes and Bartholomew in 1989, which later merged with Adams and Reese in 2005. He continued an active practice there until his death. He thrived on working with bright young men and women and being "the old man" of the firm. As he once said, "They still ask questions, and I answer them." He also spent many hours regaling them with tales from his accumulated experiences in life and in the law. Throughout his legal career, John was a staunch advocate for pro bono work for those in need of legal assistance without the means to pay for it. He was a volunteer lawyer for the Nashville Bar Association's pro bono program, which later became a part of the Legal Aid Society of Nashville. He loved helping the clients referred to him by the pro bono service. A few were greater challenges than expected on the personal side, but each and every one of them were very special to him, and he felt a particular satisfaction in being able to assist them. John was a member of the Nashville, Tennessee and American Bar Associations and was a fellow the Nashville and Tennessee Bar Foundations. He served as Secretary-Treasurer of the Nashville Bar Association from 1969-1970; Director from 2001-2003; and First Vice President in 2003. He was a member of the Tennessee Supreme Court Historical Society, serving as President-Elect from 2016 to his resignation due to health issues in October 2017. John chaired a special committee of the Nashville Metropolitan government tasked with developing a code of conduct for members of the Metropolitan Council. Over the course of many sessions of hearings and discussions, a proposed set of ethics emerged and was adopted by the Council without dissent. These sessions were televised on Metro Government's cable Channel 3. Who knew so many late-night channel surfers would pause to watch John in action! Outside his passion and gift for the law, John was devoted to his family and loved life, history, reading, travel (especially with grandchildren and with his Princeton Class of 1957's mini-reunions), classical music (he and his wife, Susan, were season subscribers to the Nashville Symphony for over 25 years, rarely missing a concert) and the continuing pursuit of knowledge. John is survived by his loving wife of 31 years, Susan Pearson Chambers; his son and daughter-in-law, Marc Oman Chambers and Michele Kilbourne Chambers, of Cary, North Carolina; his daughter and son-in-law, Lisa Chambers Adams and Paul Shannon Adams, of Nashville, Tennessee; grandchildren Ian Kilbourne Chambers, Seth Oman Chambers, Christopher Ian Adams, Collin David Adams, and Hannah Grace Adams. He is also survived by three sisters, Sabra Chambers Henke of Oberlin, Ohio; Linda Chambers Bianchi and Alys Chambers Cameron, both of Santa Rosa, California. He is "Uncle John" to numerous nieces and nephews living in all parts of the country. A worship service will be held on Thursday, December 7, 2017, at 11:00 a.m., followed by a reception at 11:45 a.m., at Christ Church Cathedral, 900 Broadway, Nashville, Tennessee. In lieu of flowers, please consider a gift to the Legal Aid Society of Middle Tennessee and the Cumberlands, 300 Deaderick Street, Nashville, Tennessee 37201. Arrangements under the direction of Marshall Donnelly Combs Funeral Home, Nashville, Tennessee.
See more
See Less
In Memory Of
John Leslie Chambers
Help tell the story of your loved one's unique life. Leave a memory or share a photo or video below to show your support.