OBITUARY
Dr. Julio Cesar Cornejo
February 24, 1946

–

September 16, 2021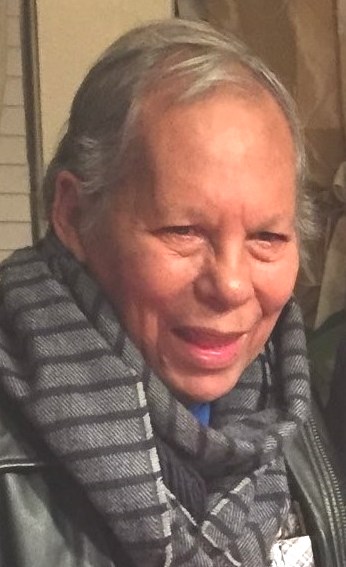 On Thursday September 16th a loving wife and children, stood at the side of their loving husband and father and held his hands as our Father that is in heaven called his name, the last page of his earthly journey came to an end. He was 75.
Julio Cornejo was born on February 24th 1946 in San Salvador, El Salvador; he was the middle child of three children to the late Antonio Cornejo and the late Consuelo Campos.
After graduating from high school he entered the "Universidad de El Salvador" where he obtained his Doctorate as Dental Surgeon in 1971. He would meet the love of his life, Berta Zelaya affectionately known as Nenita, and they were married March of 1979. He and Nenita lived in San Salvador where they welcomed three children, Wendy, Julio and Nancy.
His first job was as a university professor at the same university that he had graduated from. He began teaching in the faculty of medicine, through the years teaching different subjects such as general anatomy and physiology, neuroanatomy, dental anatomy, and others. He retired with 42 years of service and dedication in the faculty of odontology at "Universidad de El Salvador" (El Salvador university). Through that time he attended several seminars, conferences, and training sessions and kept investigating and learning about all the updates of medicine. He also received several diplomas and awards including "El espejo de diamante" (The diamond mirror) in 2018 for his work, dedication and performance on his vocational training to students, given by the university.
Julio not only taught several classes at the university, he also took the time to advise and mentor countless students at his private practice, using his personal time and own resources to help the formation of students to become the professionals of the future. He loved to teach and would help anyone that reached out.
One of his students, now a recognized Doctor in El Salvador specialized in Endodontics was quoted as "He was my teacher in the subject of anatomy of the head and neck. It was impressive how he handled all the medical terms; he never used notes or guidelines to teach. He knew and handled each part of the body with great skills. He was characterized for being much disciplined in his classes and did not like students to be distracted. He taught that class for many years and was definitely a great teacher." Julio loved to read; he spent countless hours learning about medicine and in his late years reading the most precious books of all, the bible. He attended church in El Salvador and here in the US as well. He was a Christian and church was an important part of his life.
He was determined to take care of his family and provide for all their needs, encouraged his children to grow in all areas of life. He taught the value of and meaning of hard work and responsibility and laid foundations and Christian values to live by that now are going to pass to the next generation.
After he retired from work he and his wife decided to move to Louisiana, US to spend more time with their two daughters, Wendy and Nancy and their families, but with his son Julio and family still in San Salvador, he and Nenita returned every year to for family time with them. While in Louisiana he fell in love with his sons in law's delicious Cajun cooking, especially his favorite dish of boiled seafood, specifically crawfish. He always enjoyed good food and had a great appetite.
He was a family man, loved family time, the gatherings, the cooking, traveling and being in new places, even running errands if it was in the company of any of his loved ones. Sneaking a nap here and there was a must, especially when his grandchildren would take a nap, he would "meditate" as he would say and his family would joke about it and tell him he was napping. He loved western movies and watching soccer games, even American football to cheer along with his sons in law. But what he loved the most was spending time and taking care of his grandchildren whom lovingly called him Papito.
In his early years he enjoyed playing soccer and for many years he used to run daily and did some weight training, lately he would go for long walks with his wife and children.
There are many people that admire his success but the ones that admired him most were his wife and children. He was an outstanding professional and father and will forever live in their hearts.
Those left to cherish his memory are his wife, Berta Elena Zelaya Saravia Cornejo; his oldest daughter, Wendy Jacqueline Cornejo Meche and husband Joshua Kayne Meche, middle son, Julio Cesar Cornejo Zelaya and wife Roxana Henriquez Cornejo, youngest daughter, Nancy Elizabeth Cornejo Broussard and husband Benjamin David Broussard; his grandchildren whom he adored, Andrea Mondragon, Luke Joseph Broussard, Maximus James Meche, Maverick Paul Meche, Camilla Elizabeth Broussard, and one expected in 5 months; and his youngest brother, José Alberto Cornejo Campos.
Along with his parents, he was preceded in death by his older brother, Carlos Antonio Cornejo Campos.
Funeral services honoring Dr. Cornejo will be held 3:30 pm Sunday, September 26, 2021 at Christian Life Center, 411 Verot School Road, Lafayette, Louisiana, with a gathering and visitation to be held from 2:00 pm until 8:00 pm.
Dr. Cornejo will be repatriated to his beloved El Salvador where services will be held for the many family, professional associates, University staff, and all students and persons whose lives were touched by him. He will be laid to rest at Jardines del Recuerdo.
Those wishing to share their memories and condolences may do so by visiting Dr. Cornejo's memorial page at www.evangelinefuneralhome.com.
See more
See Less
FAMILY

Berta Elena Zelaya Saravia Cornejo

Wife

Wendy Jacqueline Cornejo Meche (Joshua Kayne Meche)

Oldest Daughter

Julio Cesar Cornejo Zelaya (Roxana Henriquez Cornejo)

Midedle Son

Nancy Elizabeth Cornejo Broussard (Benjamin David Broussard)

Youngest Daughter

Andrea Mondragon

Granddaughter

Luke Joseph Broussard

Grandson

Maximus James Meche

Grandson

Maverick Paul Meche

Grandson

Camilla Elizabeth Broussard

Granddaughter

José Alberto Cornejo Campos

Youngest Brother

Antonio Cornejo and Consuelo Campos

Parents (deceased)

Carlos Antonio Cornejo Campos

Oldest Brother (deceased)

Also expecting a grandchild in five months.
Past Services
Thursday,
September 23, 2021
Memorial Service
Sunday,
September 26, 2021
Memorial Gathering
Sunday,
September 26, 2021
Memorial Service
In Memory Of
Julio Cesar Cornejo
Help tell the story of your loved one's unique life. Leave a memory or share a photo below to show your support.