OBITUARY
Marcia Ann Pioppi Galazzi
January 9, 1942

–

September 29, 2021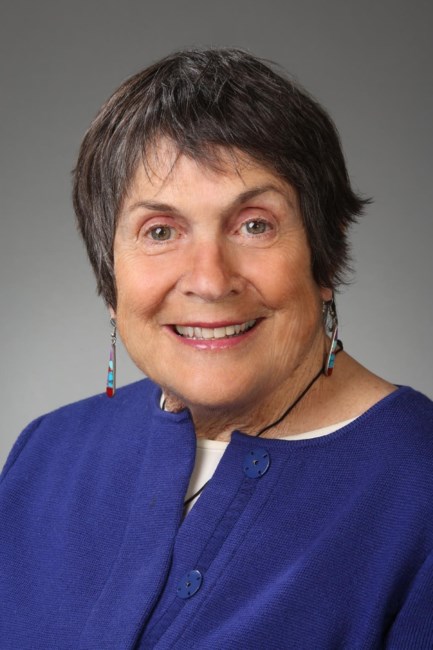 Marcia Ann Pioppi Galazzi, 79, of South Orleans, Massachusetts, died peacefully, surrounded by her beloved family, on the 29th of September, 2021.
Marcia was born in Southbridge, Massachusetts on January 9, 1942, daughter of the late Dr. Nerio William Pioppi and Mary Jane Pioppi. She was predeceased by her two older sisters, Mary Louise Pioppi MacInnis Epstein and Pauline Elizabeth Pioppi Lataille. Marcia graduated from Cushing Academy and earned a Bachelor of Arts degree from Simmons College and a Masters of Education in Human Development from Harvard University. A Certified Family Life Educator, Marcia was the Founder and first Executive Director of The Family Schools, Inc. encompassing the Family School, Saltbox School, and Brewster Day Camp. For nearly half a century, Marcia lived and worked on Cape Cod.
A stalwart community leader, she was Chair of the Board of Directors of the Academy of Performing Arts in Orleans where she was instrumental in spearheading many of the renovations of the facility and was recently honored by that organization with the naming of The Galazzi Gallery. Marcia was also President of the Orleans Rotary Club and traveled to Sydney, Australia to represent her local chapter at the International Rotary Club annual meeting.
A passionate and avid traveler, Marcia explored Durban, Africa, and numerous other cities and countries, while supporting the International Transplant Games. Cheering on the US athletes, especially her niece who swam competitively with a transplanted kidney, was one of Marcia's great joys. Marcia loved adventure, traveling both alone and with her family exploring places such as Korea, Abu Dhabi, Panama, rural Mexico, Costa Rica, Honduras, Bermuda, Granada, and many of the Caribbean Islands as well as many countries in Europe and cities in the US by plane and car.
Perhaps her greatest traveling adventure was the year Marcia and her husband and their young family along with their Siamese cat lived aboard their 31-foot Trimaran sailboat hand-built by her husband. Marcia celebrated her 30th birthday aboard The Wandering Race, while 'boat schooling' her two elementary-age children. She cooked with her family in a small galley complete with a mini-sink and a two-burner kerosene stove. Her family thrived despite the lack of electricity, refrigeration or running water for a year!
Marcia was a true camper at heart. As a three-year-old, she and her older siblings attended eight weeks of overnight camp deep in the woods of Maine because her physician-father insisted that all four of his children enjoy the benefits of the great outdoors each summer to avoid the ravages of Polio. This early transformational experience laid the foundation of Marcia's belief that nature is to be revered and protected for its many physical and emotional benefits to children and adults. She spent every summer of her life from age three onward either attending, working at, or running her own summer camp. Whether in her school or at her camp, educating children and supporting families was her life's mission.
Marcia remained the leader of The Family Schools, Inc. until her last breath - as she strongly desired. Recently she spent more time avidly reading books of all kinds, savoring the daily newspaper in its entirety, along with a big cup of black coffee - or two, and thoughtfully responding to emails from friends and colleagues both near and far. She wrote a book, 101 FAQ About Families: A Camp Professional's Guide to Happy Campers and Strisfied Families, published by Healthy Learning for the American Camp Association, which remains in print. In her most quiet moments, Marcia wrote poetry, which she very seldom shared with others.
Marcia took full advantage of life on Cape Cod, often walking or cross-country skiing alone or with trusted friends and beloved family members in and around the many wooded paths near her home in South Orleans. She relished the opportunity to swim and kayak daily in and on Little Pleasant Bay, which she treasured. A passionate environmentalist, Marcia paid special attention to issues of clean water. To enjoy her daily swim, she walked without a towel the few thousand feet down her sandy lane, which she fiercely protected from overdevelopment. Marcia served on many town committees charged with the stewardship of the local environment. She was equally at ease debating issues with colleagues in a boardroom as she was talking intimately with a dear friend at her own kitchen table.
Marcia was an incredible chef who created multi-course dinners based on her Italian relatives' recipes - all from memory. She welcomed her large family and many friends to her table - often a dozen or more nightly in high season and over the holidays. Marcia taught her culinary traditions to her children and grandchildren, all of whom can make her famous tortellini from scratch.
Marcia found great joy and profound love in her work, her wide community of dedicated mentees, colleagues and friends from near and far, and her family. Marcia wished to be remembered by this statement: "She made room in her life to welcome children and their families - and believed family to be the foundation of life."
Marcia is survived by her husband of 59 years, Stefan Paul Galazzi and their children: Christopher Stefan Galazzi (Alisa Magnotta) and Milisa Mary Galazzi (David Michel). She had five grandchildren: Daniel Stefan Michel, Max Frank Pioppi Michel, Francesca Marie Magnotta Galazzi, Michela Christine Magnotta Galazzi, Eliana Grace Magnotta Galazzi. She is also survived by her older brother, William Pioppi (Genevieve Pioppi) and her dear cousin, Norma Parron, as well as many beloved nieces, nephews, and cousins and their children and their children's children.
Marcia specifically requested that donations be made in her honor to the Church of the Holy Spirit, Academy of Performing Arts, Simmons College, Harvard Graduate School of Education, Cushing Academy and the Marcia Galazzi Foundation for Family Education, P.O. Box 537 Brewster, MA 02631. A Celebration of Life ceremony will be announced. In lieu of flowers, please consider donating daffodil bulbs - her favorite flower, which will be planted this fall at 3570 Main Street, Brewster, Massachusetts on the campus of the Family School, Saltbox School and Brewster Day Camp in Marcia's memory. For online condolences, please visit www.nickersonfunerals.com.
See more
See Less
Services
No services are scheduled at this time. Receive a notification when services are updated.
RECEIVE UPDATES
In Memory Of
Marcia Ann Pioppi Galazzi
Help tell the story of your loved one's unique life. Leave a memory or share a photo below to show your support.