OBITUARY
Elizabeth "Libbi" Ann Peutz Baune
November 1, 1967

–

November 7, 2012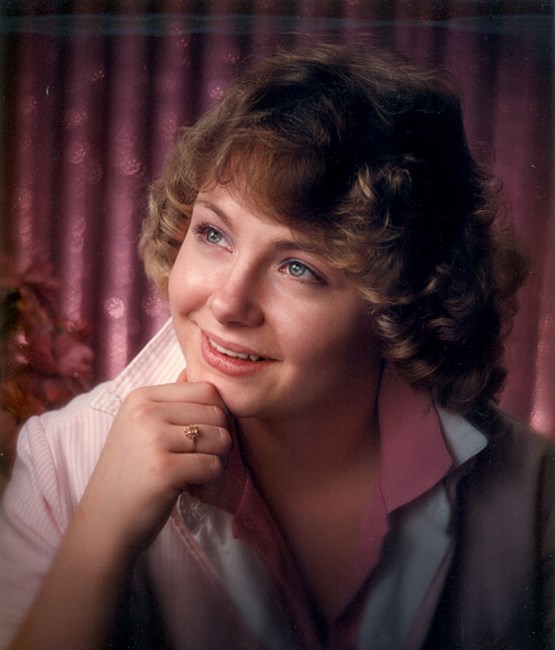 Libbi was born November 1, 1967 in Ontario Oregon. She passed away on Nov. 7, 2012 at age 45 years 7 days in Payette ID. Vigil services will be held at 7 p.m., Wednesday, Nov. 14th at Corpus Christi Catholic Church, 900 NW 7th St., Fruitland. Memorial services will be held 10 a.m., Thursday, Nov. 15th at Corpus Christi Catholic Church with inurnment to follow at Riverside Cemetery, Payette. Services and arrangements are under the direction of Shaffer-Jensen Memory Chapel, Payette. Condolences may be made to Libbi's family at www.shaffer-jensenchapel.com.
Libbi was raised in Fruitland on the family farm with her two sisters and two brothers. She attended Fruitland schools graduating in 1986. During her school years she was very active in 4-H completing more than 40 projects and winning numerous awards. She continued to help with the 4-H program over the years in a number of different capacities. She was also very active in FFA. She received a gold medal for her milk tasting skills, a silver medal for weed identification, and her state farmer degree in 1986. She married Rodney Baune in 1986. Together they had three sons; later they divorced.
Libbi started working as a volunteer for Headstart in 1992 and a teacher in 1994. While working she earned her Associate Degree from Treasure Valley Community College often bringing her small children with her to class to help with demonstrations. Libbi's passion was to work with small children. During her career with Payette County WICAP she touched the lives of so many children and families. Teacher Liz or sometimes Teacher "Wiz" depending on the speech of the little one, spent many hours preparing lessons for her little ones to give them the start they needed to go into the world prepared for the education she thought was so important. She shared stories of putting food in the backpacks of children that she knew would not have anything to eat until they returned to her again the next week. Libbi would spend summer months working to help feed children who may not have access to food while school was out.
Libbi's commitment to perfection was shown one year during the Idaho State FFA contests. Libbi was on the dairy products team for Fruitland and had gotten the flu right before she was to judge this event. During this portion of the contest participants must taste samples of milk and determine any defects that may be in the sample. Libbi wanted to compete and after some arranging she was allowed to do this. She would taste the sample, mark her judging card, hand her card to the monitor, use the bathroom, return, get her card from the monitor and repeat the process. Fruitland was one of the State's top teams in this event that year. Many of Libbi's coworkers were BSU fans. Libbi and her family were born and bred Idaho supporters. This friendly rivalry often led to pranks at work with Vandal gear showing up in someone's office which would then cause BSU stuff to mysteriously appear all over her desk.
Libbi loved to cook, baking was her specialty. Most holidays were filled with something yummy from her kitchen. Libbi lamented when schools moved to offering only store bought treats for food safety reasons. She was upset that children would not know what a delicious homemade cupcake would taste like. Libbi shared her talent by making wedding cakes and birthday cakes for many friends and family over the years. Libbi was really great at making raisin pie which is an old family recipe. She would make this treat for her dad every year and it would be for him only—he left nothing to share.
Libbi always had a heart for others. Some children would bring home a stray puppy but Libbi would bring home people. Many times she did without so they would not. She shared anything from food to clothing to soap to make sure that the least of our brothers would not be without some necessity. Her soul was made to see and care for the people many of us pass over. Please do something kind for someone who may need it today to honor Libbi.
She is survived by her three sons and four siblings Michael Baune, Stockton, CA, Nicholas Baune, Casper, WY, Christopher (Mary) Baune, Casper, WY, her fiancé Wayne Buxton, Payette, ID and her parents Tom and Anita Peutz, Fruitland, ID, her sisters Tessie (Loren) Kilcup, Spokane, WA, Joey Peutz, Fruitland, ID, her brothers Billy Peutz, Fruitland, ID., and Mike (Beth) Peutz, Albany, OR, her two nephews RockyJohn Peutz and Jack Peutz and numerous aunts, uncles and cousins. Her paternal grandparents Walter and Elizabeth Peutz and her maternal grandparents Joe and Donna Pritzl preceded her. Libbi's three sons were the world to her. She was proud of the men they are growing into and had just celebrated the wedding of her youngest son Chris, and was awaiting the marriage of her next son Nick to his fiancée Juliette; Libbi had a special reason to be happy over the last two years. Wayne, who had a heart as big as Libbi's, had come into her life and they were planning to marry.
In lieu of flowers the family suggest memorial contributions be made to the University of Idaho Early Childhood Development Lab in care of Shaffer-Jensen Memory Chapel, P.O. Box 730, Payette, ID 83661.
See more
See Less
Past Services
Wednesday,
November 14, 2012
Prayer Service
Thursday,
November 15, 2012
Funeral Service
In Memory Of
Elizabeth "Libbi" Ann Peutz Baune
Help tell the story of your loved one's unique life. Leave a memory or share a photo below to show your support.