OBITUARY
Mrs. Page (Tindle) Fritts
December 23, 1939

–

August 5, 2022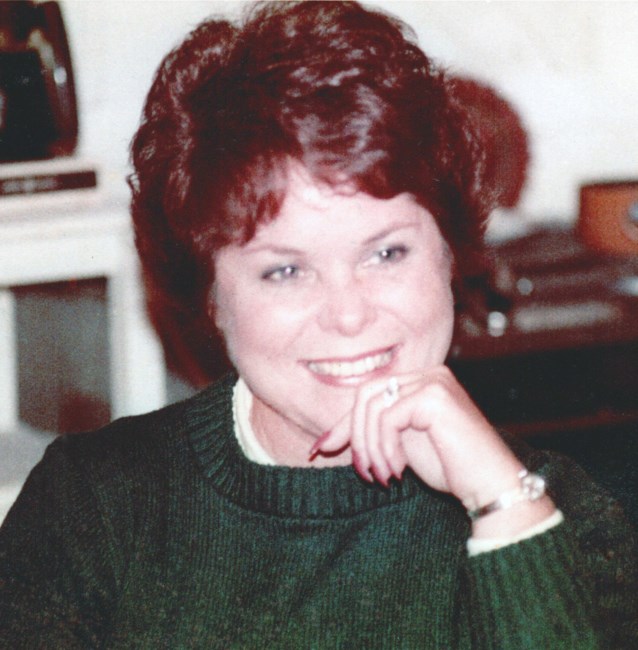 Page Tindle Fritts, age 82, passed away at 6:15 AM on Friday, August 5, 2022, in the Emory St. Joseph's Hospital, in Atlanta, GA. Mrs. Fritts was born in the suburb of Pittsburgh, Pennsylvania in the town of Swickley on December 23, 1939 to loving parents James Knox Tindle and Eleanor Venn Morris Tindle. She is survived by her husband of 61 years Courtney R. (Pete) Fritts, her two children daughter Deborah Page Fritts, son Peter James Fritts, daughter-in-law, Susan Augustine Fritts, two grandchildren Teagan Sage Fritts and Hayden Knox Fritts, two sisters Lynne Tindle Schnyder of Florida and Randall Tindle Smith of Pennsylvania, as well as many other nieces, nephews, cousins and other family relatives. The family will receive friends at Carmichael-Hemperley Funeral Home, 135 Senoia Road, Peachtree City, GA from 6-8 p.m. on Monday, August 8, 2022. Funeral services will be at 11:00 a.m. (In state 10:00 a.m.)on Tuesday, August 9, at Southwest Christian Church, 3836 US 29, Newnan, GA 30265. Ministers Craig Kingston and James White will officiate. Interment will follow at Westminster Memorial Gardens, 2090 Highway 54, Peachtree City, 30269. Mrs. Fritts spent her first three years in Swickley, Pennsylvania with her parents, while her father worked as a procurement representative for a notable Pennsylvania steel production company. In 1943, she moved with her parents and newly born sister, Lynne, to Chevy Chase, Maryland. She lived there with her parents and sister, while her father served in the US Navy as a Lieutenant Commander stationed in Washington, D.C Following the end of WWII, Mrs. Fritts moved again with her family to Valley Forge, Pennsylvania and took up residence in her family's home located across from the boundary of Valley Forge National Park. During her tenure there, Mrs. Fritts attended the nearby Booth Elementary School and then matriculated on to the Friends Central School in Overbrook, Pennsylvania, when she entered the ninth grade. While she attended the Friends Central School, Mrs. Fritts was a starting member on the Women's Varsity Lacrosse and Varsity Field Hockey teams, as well as being a Varsity cheerleader. Upon graduation, in September, 1958, she enrolled in the Marjorie Webster Junior College in the Georgetown section of Washington, D.C. Upon graduation in June, 1960, she was employed as a kindergarten teacher in an elementary school near her home in Valley Forge. However, before graduating from college, she spent "Spring Break" of her senior year in Fort Lauderdale, Florida. It was there that she first met her future husband of 61 years..."On the Beach!" The ODDS of meeting someone (for the first time) while "ON THE BEACH," during college Spring Break (and remaining married for six decades) are infinitesimal at best! For the ensuing six months her future husband vigorously pursued her affections, while he was serving on Active Duty in the US Army and stationed at Fort Bragg, North Carolina. On her 21st birthday of December 23, 1960, her future husband proposed to his future bride and received a resounding "YES!" The next 61 ½ years are chronicled in the archives of their family history together! From July, 1961, after they were married in the historical George Washington Memorial Chapel in the Valley Forge National Park the newly married couple resided in government quarters on the installation of Fort Bragg. Then, in February, 1963, Lt. Fritts was assigned to US Army Intelligence Corps and attended a Counter Intelligence orientation course at Fort Holabird, Maryland...a Baltimore suburb. After completion of this course, the Frittses moved to their next assignment with the 25th Infantry Division in Hawaii. Then, two and a half years later, the 25th Infantry Division was deployed to Vietnam, where Captain Fritts remained until February, 1967. After her husband's departure from Hawaii, Mrs. Fritts packed-up her two children (who were born at Fort Bragg, Deborah, and in Wahiawa, Hawaii, Peter), and moved back to Pennsylvania to await the return of her husband from Vietnam. In February, 1967, the Fritts family moved to their next assignment at Fort Gordon, Georgia, while Captain Fritts attended the Military Police Advanced Course. Upon completion of this course, the Fritts family flew to Teheran, Iran for a two-year tour with the Imperial Iranian Gendarmerie (Iran's Rural Police). In June 1970, they moved back to Washington, D.C. for a short year while Captain Fritts was working in the Deputy Chief of Staff Office for Administration. In Washington, D.C. Then he and his family moved to Fort Leavenworth, Kansas. From there the Fritts family spent a year in Korea, before returning to Fort McPherson, Georgia for four years and Fort Gillem, Georgia for three additional years, before Mrs. Fritts's husband retired from Active Duty with the US Army on October 1, 1980. During her time at Fort Bragg from 1961 to 1963, Mrs. Fritts taught kindergarten on the installation for $25 per week!!! WOW! After her children graduated from Woodward Academy (last one in 1983), Mrs. Fritts returned to the classroom and taught in the Dekalb County School System in Decatur, Georgia for the following ten years. Later on, she was hired to teach "Art History" in the Elementary School at Woodward Academy located in College Park, Georgia. She remained in this position, until she retired in May, 1997. Soon after her retirement, Mrs. Fritts became a "Charter Red Cross Volunteer" at the newly constructed Piedmont-Fayette Hospital located near her family's home in Peachtree City, Georgia. She remained as a volunteer for 15 years and was awarded for her 15 years of service and recognized as a "Charter Member" by the Hospital Auxiliary. During her years as an "Army Wife," Mrs. Fritts traveled not only to overseas assignments while accompanying her husband to Hawaii, Iran and Korea, but also to Germany, Taiwan, Japan, the Philippines and several other foreign countries. Following her time traveling with her husband and family, she also traveled to Tahiti, the Panama Canal, South America and Africa with her sisters. She also enjoyed cruises to the Baltic and Mediterranean Seas and the Caribbean Ocean. Following her 50th Wedding Anniversary, she accompanied her husband on a "Trip of a Lifetime" cruise to the Greek Isles. In between these various cruises, she and her husband also enjoyed ten consecutive "Delbert McClinton & Friends" Blues Cruises. Needless to say, Mrs. Fritts lived a very active military and civilian social life for 82 ½ years! Most of all, Mrs. Fritts was a devoted wife to her husband, devoted mother to her children and devoted grandmother to her grandchildren. She was known as a very talented, kind, humorous, "Spunky" and determined lady, who raised two very special children and a was able to adore her two grandchildren to the fullest. She was most proud of how her children and grandchildren have emerged to be solid citizens in their own right. This became especially evident by the closeness of her family that spent every special occasion together as one family unit, i.e. birthdays, anniversaries, athletic events and multiple family vacations in Gatlinburg, Tennessee; Breckenridge, Colorado and the island of St. Marten in the Virgin Islands to name just a few. Mrs. Fritts, as the "Family Matriarch," ensured all of these many family outings were conducted in a calm and non-confrontational manner. In short..."Page was One Tough Human Being," who was loved by everyone to whom she came into contact! To say that "She Will Be Missed" is a definite Understatement!!! May She Rest In Peace!
See more
See Less
In Memory Of
Mrs. Page (Tindle) Fritts
Help tell the story of your loved one's unique life. Leave a memory or share a photo or video below to show your support.