OBITUARY
Stephen Q. Wong Lau Jr.
October 25, 1965

–

March 31, 2020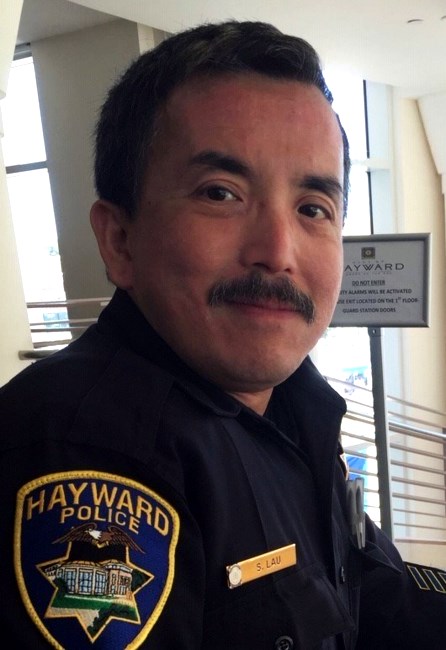 Stephen Quen Wong Lau, Jr. passed away at the age of 54 years old from respiratory failure after contracting COVID-19 on March 31, 2020 in Grandview Medical Center in Birmingham, Alabama while visiting for work. Because of the restrictions on travel from COVID-19 and the lockdown of the hospital from COVID-19, Stephen's family was not able to travel to attend to him when he became ill. Towards the end of life he was visited by his Alabama friend Ron Whitaker. Stephen was born on October 25, 1965 in Castro Valley, California to Stephen Q. Wong, Sr. and Mae Mui Kwai Ho of Hayward, California. He graduated from Mt. Eden High School in 1983. He was a native Californian who grew up in Hayward. He spent all of his life living in the San Francisco Bay Area with the only exception being the years he spent pursuing his education at University of California at San Diego where he received his Bachelor's Degree in Computer Science. He grew up in a Chinese American immigrant family with parents who immigrated from Hong Kong to California in the 1950s. He went to public school in Hayward where he excelled in the sciences and was active in science fairs and the early adaptation of home computers including his first one from Radio Shack. He is the youngest of three siblings with an oldest sister, Arlene Lau who is a Registered Nurse, working as an OR Nurse and older sister Kathleen Wong(Lau) who serves as a Chief Diversity Officer in higher education. Both of his retired parents had union jobs. His father was a butcher and mother was a cookie packer and then a fork lift driver. A decades long resident of San Francisco, Stephen pursued his professional career in computer science starting at the SRI International and eventually working for the University of California system serving in many roles in research, consultation, and managing information systems at UCSF and then for the UC system. Early in his career he made a name for himself working on Artificial Intelligence research at a time when AI was mostly unknown except in science fiction movies. Most recently he worked for GrayCastle Security as a cybersecurity analyst. In his short time there he left an amazing impact. CEO Dan Kalil stated "He was an amazing person who left a lasting and positive impact on everyone that he encountered." His memorial three days after his passing was attended by every employee." His long career in cybersecurity and his expertise took him across the U.S. and around the world including Eastern Europe, South America, Asia, and Africa and even to the Pentagon in the 1990s to brief on the latest risks and strategies. Though his day job was working as a Cybersecurity and Artificial Intelligence analyst he had another parallel career as a Reserve Police Officer for the Hayward Police. In 1999 at the age of 33, Stephen Lau was sworn in as a reserve police officer for the City of Hayward, California. Stephen volunteered hundreds of hours annually and participated in numerous special events, patrol details, and department activities. He served with incredible distinction, a positive spirit and gave his entire heart in the service of the Hayward community. Stephen served with his fellow officers in mutual aid during the Santa Rose fires going door to door evacuating residents as the fires raged around them. Stephen inspired so many with his fierce energy, infectious smile, and always positive attitude that he was honored as a Hayward Officer of the Year. He will remain in the hearts and minds of the hundreds he showered with his love, friendship, and incredible spirit. For his dedicated service, Stephen Lau is posthumously promoted to Reserve Sergeant, #723. May his memory be eternal. His parents, Stephen Wong, and Mae Wong are incredibly proud of his work as a police officer and are avid supporters of the Hayward Police Association. They are grateful for the friendship and support from the Hayward Police Department family as they all share their mutual grief. What is memorable to those who knew him was the fact that Stephen had an amazing array of interests and skills that he pursued in a wide variety of arenas. This was pursued in addition to his full time day job as well as his part time volunteer job serving as a Reserve Police Officer. He was a member of the Screen Actors Guild who regularly auditioned and was cast as an extra in television series and films shot in the Bay Area. He was an extra in movies such as "Milk" and "Star Trek IV: The Voyage Home" and was a regular extra in the series, "The District." His image was featured in advertisements. He delighted his younger cousins, nephew, and niece by sharing behind-the-scenes stories on movie and production sets. Stephen was in the first generation of video gamers and will always be a gamer in touch with the latest trends and popular games. Most recently he was experimenting with digital animation. Stephen played bluegrass on guitar and sometimes performed with other bluegrass musicians. Stephen loved his parents and remained active in their lives with regular visits to take them to dinner or to visit them while on duty on patrol. He is loved by his cousins, Philip, Jenny, Carter, and Carmen. He was the "Cool Uncle" to his sister Kathy's children Sierra and Tahoe. He had a special bond with his sister, Arlene Lau. He is loved by his friends and family and leaves behind an incredible hole in our hearts and in the fabric of our lives. Stephen Quen Lau Wong, Jr. is survived by his parents, Stephen and Mae; his sister Arlene Lau and her husband Al Reichert; his sister Kathleen Wong(Lau) and her husband John T. Rowe; his niece and nephews, Sierra Roe and Tahoe Roe; his cousins, Phlip Ho, Jenny Ho, Carter Kwok, Carmen Kwok, and his lifelong partner and friend, Michael McKenna. He is also survived by his work families, the officers and staff of the Hayward Police Department and the employees of GrayCastle Security. Stephen lived his life to the fullest, pursued his hobbies intensely, and cared for his friends and family similarly. He had a sharp witty sarcastic humor, peppered with chuckles and smirks. He was a well-loved professional nerd---always interested, always learning. Our lives are richer for having him in it. His life made a difference and he will be remembered by those whose lives he touched so meaningfully. We love him and miss him deeply. We will celebrate his life virtually with an online viewing Monday, April 6, 2020 at 12pm Pacific Standard Time through a video link through Southern Heritage Funeral Home where he lies in wait. After the online viewing Stephen will be cremated and his remains will be received back home in California by the Hayward Police Department. Hayward PD will present Stephen to his parents during a formal ceremony where he will return home. A more traditional in-person ceremony to celebrate Stephen's life will be planned in the future in Hayward, California in the Winter of 2020 or Spring of 2021 when COVID-19 conditions subside and allow for families and friends to meet.
See more
See Less
In Memory Of
Stephen Q. Wong Lau Jr.
Help tell the story of your loved one's unique life. Leave a memory or share a photo or video below to show your support.