OBITUARY
Pastor Douglas Lee (Doug) Budd
August 23, 1958

–

July 15, 2020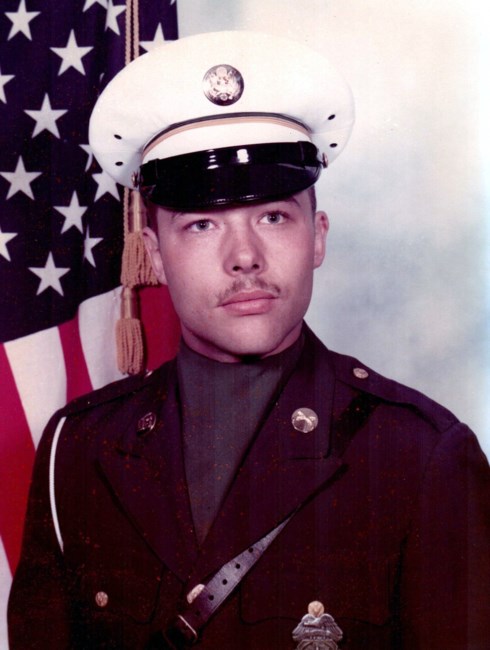 Pastor Douglas (Doug) Lee Budd, age 61, of Leander, TX passed away on July 15, 2020 in Austin, TX following a battle with pneumonia related to Covid 19. Doug was a passionately family oriented man of faith with a fun loving playful spirit. He professed his love for his wife proudly and honored her. He was a source of comfort, support, and joy for so very many people. His children and grandchildren were the light of his life and he was present and very involved with all aspects of their lives. Doug always found a way to minister to everyone that he interacted with. Doug was born August 23, 1958 in Sioux City, Iowa. He graduated in 1978 from North High School in Sioux City, IA. Doug married his high school sweetheart, Deborah Boggs on April 14th, 1979 in Sioux City, Iowa. Shortly after that, they moved to Colorado Springs, Colorado where Doug served in the US Army from 1978-1981 as a Military Police Officer. During his service, he received the Expert Badge for use of Hand Grenades (of which he was quite proud), and Marksmanship Badges for M-16 and .45 Caliber Pistol. More notably, Doug was awarded the Humanitarian Service Medal, and a certificate of Achievement for his service in the Cuban Resettlement Program at Fort McCoy, Wisconsin. The Budds moved to Austin, TX in 1984, where Doug worked as a security officer for over 20 years at Motorola in Austin, Texas. He continued his career in security throughout Texas with his most recent job at Allied Security. His true passion and calling was as a Presbyterian Minister. He was called to ministry in 2008 and has served as a Lay Pastor in Cameron, TX for 12 years. In addition, he worked for the Marketplace Chaplains, serving local business as a chaplain, counselor and caregiver. Doug's faith shone through his personal relationship with the Lord, family, friends, co-workers, and parishioners. His understanding of our need for prayer and Christ can be understood through his own words, " In my mind the main point is this; That we can all be paralyzed and we sometimes (often really) need someone to intercede for us and one of the best ways to do this is through prayer. Each one of us NEEDS to have someone praying for us and we too need to be praying for someone. Christ desires for us to ask for anything in His name and it will be given. Does this mean that God answers all of our prayers? Yes. But as we all know, or learn the hard way, God's answer is not always what WE want. You may be saying, 'Doug, what about the unanswered prayer?' And I say, sometimes God's lack of an answer IS the answer. And it is always what God knows to be in our best interest." Doug is survived by his wife, Debbie Budd; son Joshua Budd of Leander, TX; daughter, Brittany Budd Geisinger, and husband, Josh Geisinger, 2 granddaughters, Aubrey and Abigail. Sister, Arlynn Budd Vega, wife of Ricky Vega, of Austin, TX. Brother, Bill Budd, husband of Kathy Curry Budd, of Taylor, TX. Doug also is survived by: Brother-in-law Walter (Mike) Boggs, husband of Patricia Boggs, of Sioux City, Iowa; Brother-in-law, Leonard (Lennie) Boggs, husband of Linda Mosman, of Sulphur Springs, TX; Brother-in-law, Russell (Rusty) Boggs, of Hoskins, NE; nephew, Ryan Boggs, of Sioux City, IA; nephew, Adam Boggs, of Sulphur Springs, TX; niece, Maegan Boggs, of Ft. Worth, TX; niece, Abby Boggs, of Bloomington, IL; niece, Moira Vega, of Austin, TX; nephew Ryan Vega, of Austin, TX. Doug was preceded in death by his parents, Morris and Donna Budd, of Sioux City, IA. A private funeral service will take place at Cook-Walden/Capital Parks Funeral Home (14501 North Interstate 35) on Thursday July, 23rd at 10:00 a.m. followed by a public graveside service at 11:00 a.m. In addition, a public visitation will be held on Wednesday evening July, 22nd from 5:00 p.m. to 8:00 p.m. In lieu of flowers, please consider donations to the following charities: Ascension Texas Covid-19 Response Fund via www.supportseton.org, or The Special Olympics via www.specialolympics.org.
See more
See Less
PALLBEARERS

Bill Budd

Joshua Budd

Joshua Geisinger

Joe Geisinger

Bill Lockhart

Ricky Vega

Lennie Boggs
In Memory Of
Pastor Douglas Lee (Doug) Budd
Help tell the story of your loved one's unique life. Leave a memory or share a photo or video below to show your support.