OBITUARY
Marla Jordan, Christopher, Faye & Gwen Hudgens
January 24, 1982

–

November 16, 2022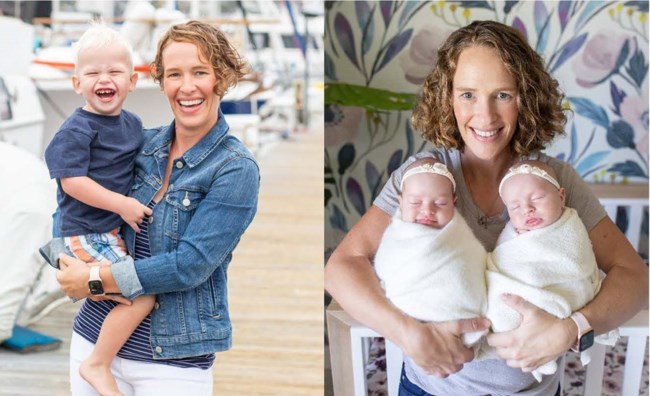 Marla Jordan Hudgens, Christopher, Faye and Gwen. On November 16, 2022, the world lost a strong leader, devoted mother, and fantastic friend, Marla Jordan Hudgens (DaVee) at age 40. Marla's three beautiful children, Christopher Jay (3) and twins Faye Jordan and Gwen Jacqueline (6 months) accompanied her on the next step of their family's journey. "My goal is not to remain the same but to live in such a way that each day, year, moment, relationship, conversation, and crisis is the material I use to become a truer, more beautiful version of myself." - Glennon Doyle, Untamed Marla was born in Flagstaff, Arizona on January 24, 1982. She held many titles in her impressive but short life–daughter, sister, friend, teammate, coach, counsel, and, most importantly, mom. Marla believed deeply in creating a more inclusive, just, and jovial world. It was her unique perspective, sense of humor, and pure grit that allowed her to impact so many people. Marla was a loving and compassionate mother, and her children were her greatest joy. Christopher was born on April 24, 2019, in Phoenix, Arizona. Chris was a curious, charming, active boy with boundless energy—just like his mom. And, also like his mom, Chris was unflinchingly loyal to his friends, always sure to support and lift them up, and to congratulate them on every occasion he could, big or small. He was wise beyond his years and developed many close bonds with family, friends, and caregivers in his short life. Chris had a love for swimming and cars; passions that were surpassed only by his love for his twin sisters. Faye and Gwen were born on May 19, 2022, in Phoenix, Arizona. Marla called the girls "Hamburger" and "Hot Dog," for Faye was shorter and rounder, and Gwen longer and thinner. Faye's smile lit up every room she was in, and she found peak levels of happiness at mealtime. Gwen was simply the Queen. She was confident and bossy, but never failed to lead with a smile. A natural athlete and driven competitor, Marla's love for soccer started at an early age. From high school championships to adult club leagues, Marla could hang with the best on the field, including the men who underestimated her petite stature. Her passion for soccer and youth sports led her to join the North Central Phoenix Madison Futbol Club, where she was an active Board Member and the Director of Girls Coaching. She began with a program that had no girls teams and grew to one that eventually had 14 girls teams in two divisions. A beloved coach for many years, Marla found inspiration through the mentoring relationships she developed with these young women on and off the soccer field. She truly loved her players and the feeling of team camaraderie. She coached two ages each season, affectionately referring to her teams as her "Bigs" and "Littles." She reveled in watching passion and self-worth ignite in the hearts of her players. Marla's competitive spirit and desire for justice also led her to a successful career in law. After graduating cum laude in 2004 from Gonzaga University, she received her law degree from the University of Nevada-Las Vegas, William S. Boyd School of Law. She began her career as a law clerk for Nevada Supreme Court Justice James W. Hardesty, who served as a valued mentor. In 2011, Marla entered private practice as an associate attorney at Lionel Sawyer & Collins in Las Vegas. She later joined the Lewis Roca law firm and established roots in Phoenix, Arizona, where she eventually made Partner in 2017. Marla was a commercial litigator who also practiced administrative and regulatory law. Marla stood tall among the best in her profession. She was loved by her clients and coworkers, and she was highly respected throughout the legal community. In her shortened legal career, Marla quickly established a reputation for integrity, intelligence, and competence. She was known for her rare combination of tenacity and generosity of spirit. She worked tirelessly on behalf of her clients, and served as a mentor and advocate for other young female attorneys in her field. Marla was passionate about her community. She held convicted beliefs that each of us has individual talents, and when strengthened by community, collectively we could achieve greatness. She had served as Vice-President of the Phoenix Lions Club, an organization known for helping the blind, assisting the disabled, and aiding seniors. Before her passing, Marla was the chair of a scholarship program for high school seniors who planned to continue their post-secondary education. The Phoenix Lions Club will memorialize Marla by naming this scholarship program in her honor. In addition to her career and community achievements, Marla was a phenomenal friend, maintaining more relationships than should be humanly possible. She was always available to lend an ear, give sound advice, and lighten your mood with her infectious laugh. Marla will be profoundly missed. She left our world better than she found it. May we always remember her beautiful smile, gregarious personality, brilliant mind, tenacious work ethic, uncanny wit, and timely sense of humor. May we find comfort knowing that she is guiding Chris, Faye, and Gwen through their next journey. Marla was predeceased by her sister, Lexa DaVee, and her dogs Gus and Duke. Surviving Marla are her parents, Tom and Patti DaVee, her dog Cheddar, her Grandma Marge Elias and her extended family of aunts, uncles, cousins, nieces, and nephews, her loyal friends, her adored athletes, her colleagues, and the many, many other community members who were impacted by her influence. To share memories with the family, please email Cousin Tiffany at marlajordanhudgens@gmail.com for inclusion in a family album. A Celebration of Life is scheduled to occur on December 17, 2022, at 10 a.m. at Bethany Bible Church. All are welcome. In lieu of flowers, please donate to the Madison Futbol Club Coach Marla Memorial Scholarship. Fond memories and expressions of sympathy may be shared at www.ALMoore-Grimshaw.com for the Hudgens family.
See more
See Less
In Memory Of
Marla Jordan, Christopher, Faye & Gwen Hudgens
Help tell the story of your loved one's unique life. Leave a memory or share a photo or video below to show your support.