OBITUARY
Diane McMahon Siler
July 8, 1947

–

April 19, 2017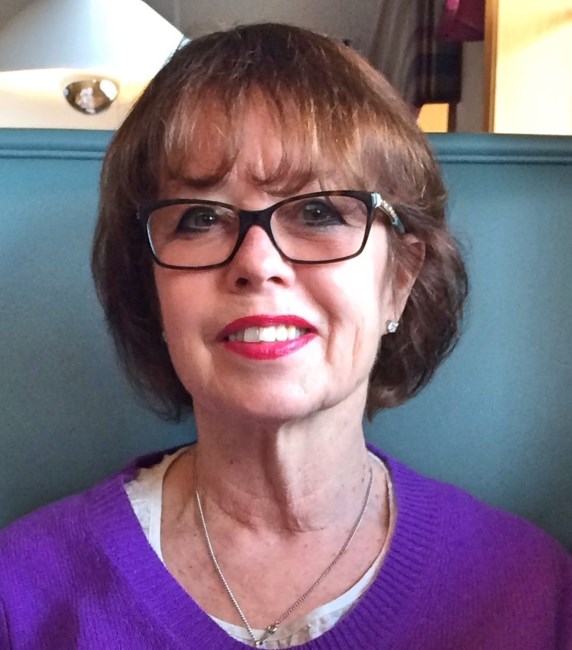 Diane was vigorous, energetic, and full of life. She was suddenly and unexpectedly taken from us at the most content, happy, and healthy time of her life. The brilliant light and spirit of this beautiful loving woman, glows brightly in our hearts.
Diane Elaine McMahon was born July 8, 1947, in Ottawa, Ontario,Canada; the second of four children born to Edward William and Joan Ellen McMahon.
Diane crossed the US - Canadian border at the age of five with her mother, father, older brother, Mick, and younger brother, Chris, and the family relocated to Santa Ana, California, for the warmer climate. Her younger sister, Susie, was born in Santa Ana.
Diane attended public schools in Santa Ana until high school, and when she was in tenth grade, the family moved to Portland, Oregon, looking for a cooler climate and changing seasons. Diane graduated from Wilson High School in Southwest Portland, with much of her senior year having been devoted to completing a degree in Dental Science and developing amazing business skills.
Diane went to work at Montgomery Ward in Northwest Portland, and while working there, met Henry Groepper; they married in 1968. Soon, thereafter, Henry joined the Portland Police Bureau, and Diane went to work for the Union Pacific Railroad. Diane and Henry spent the next 15 years raising their two children, Christopher Michael and Deanna Lynne, in Vancouver, Washington. Although Diane and Henry later separated, Henry remained a close and dear friend to Diane, as he would also become to her second husband.
Diane and Norm Siler met while working together in the Portland office of the Union Pacific Railroad, and were married in Kauai, Hawaii, in May of 1988. Henry, Diane and Norm developed an uncommon, beautiful, lasting bond, celebrating family and friendship, which continued for the rest of Diane's life.
Diane worked at Union Pacific for 17 years, where she held various administrative and management positions in the Law, Personal Injury Claims, and Engineering departments. She was valued as a smart, efficient and organized professional in everything she did. Norm accepted a position at the Union Pacific headquarters in 1988, which took them to Omaha, Nebraska, where Diane began working in the legal field. Over the next 16 years, Diane worked full-time as a legal secretary for several law firms. Her infectious, effervescent personality made a lasting impression on people, and she easily made lifelong friends with nearly everyone she met. Diane drew people in with her grace and charm, and she welcomed everyone with a smile and words of encouragement. Always full of energy, Diane raised a family, worked full-time, and still found time to buy, move into, redecorate, and sell four different homes during their years in Omaha.
With the birth of her first granddaughter, Kylie, in 2003, Diane's strong sense of family led her and Norm back home to Portland. Her second granddaughter, Sydney, came along in 2005, and Diane just knew she had to retire, to allow her to spend more time with her precious granddaughters, one of the greatest joys in her life. She played an active role in their school programs and volunteered to help in their classrooms. The woman they knew as "Nana" made it a priority to attend nearly every event in their lives.
Throughout the next 13 years, Nana, Deanna, Kylie and Sydney would spend countless hours together running errands, shopping for clothes and new shoes, having cookies and coffee, getting their nails done, and doing many other fun and interesting things, just being the best of friends. Diane loved life and found joy in the little things. She was always young at heart, and would sometimes be found humming an indistinct tune and dancing happily from one foot to the other, while eating Cheetos or Red Vines after school with Kylie and Sydney… simple, unbridled joy. Annual vacations with the Whattam family were treasured, special times for Diane and Norm (Nana and Papa), which will always be lovingly remembered. Kylie and Sydney adored their Nana, and she cherished and loved them "to the moon and back." Diane's entire life was centered around family, and she thrived on being the pillar that brought the extended family together for holidays and celebrations. Diane's "joie de vivre" was contagious, and people felt good just because they were around her. All who knew her were privileged to have been enriched by her warm smile and huge, welcoming, loving heart.
Words cannot adequately describe how much this beautiful wife, mother, Nana, sister, aunt and friend is, and will always be missed. 
 Diane is survived by her husband of 29 years, Norman D. Siler, of Portland, her son, Christopher Michael Groepper, of Myrtle Point, Oregon, her daughter Deanna Lynne Whattam (Ken), of Portland, her siblings, Mick McMahon, of Canby, Oregon, Chris McMahon, of Vancouver, Washington, Susie Sale, of Kahului, Maui, Hawaii, and her two beautiful granddaughters, Kylie and Sydney. She also leaves behind her nieces and nephew, as well as dear friends.
Diane's family strongly discourages the sending of flowers.
In lieu of floral gifts, donations in Diane's name may be made to the following organizations:
Oregon Health Science University (OHSU) Foundation Neuroscience Research 1121 SW Salmon Ste 100 Portland, Oregon 97205
Legacy Hopewell House Hospice c/o Legacy Hospice Services Good Samaritan Foundation PO Box 4484 Portland, Oregon 97208-9964
Providence Medical Foundation 9205 SW Barnes Road Portland, Oregon 97225
Please visit the guestbook portion of this site and enter a special memory or message.
Arrangements under the direction of Skyline Memorial Gardens Funeral Home, Portland, OR.503-292-6611
See more
See Less
Services
No services are scheduled at this time. Receive a notification when services are updated.
RECEIVE UPDATES
In Memory Of
Diane McMahon Siler
Help tell the story of your loved one's unique life. Leave a memory or share a photo below to show your support.