OBITUARY
Marvin Duncan Musselwhite Jr.
January 12, 1938

–

January 26, 2023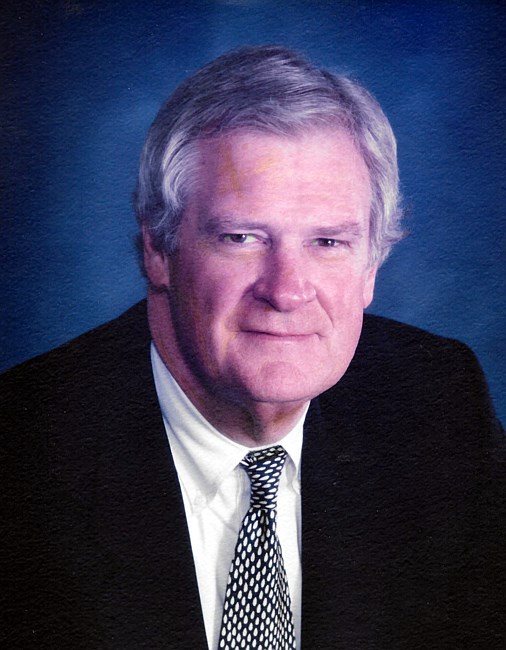 Marvin Duncan Musselwhite, Jr., 85, died Thursday, January 26, 2023 after a period of declining health. Marvin was born in Pitt County, North Carolina on January 12, 1938, the son of the late Marvin D. Musselwhite, Sr. and Hazel Britt Musselwhite. He was raised in Clinton, NC and graduated from Clinton High School where he served as student body president and a member of the Clinton Dark Horses football team. Marvin graduated from Duke University in 1960 and Duke Law School in 1963. He was a member of the Kappa Alpha Order while at Duke and served as fraternity president. An accomplished student athlete, he played football at Duke under Hall of Fame coach Bill Murray. Marvin met the love of his life in class during his first week at Duke and married Barbara Lynn Fortune on December 20, 1959. Marvin began his law career in Raleigh at Poyner, Geraghty, Hartsfield and Townsend in 1963. Marvin practiced law for the next 50 years in a number of practice disciplines including litigation, corporate law, and commercial real estate law. One of his most proud accomplishments was the legal work that he performed over the course of several years on the North Raleigh development known as "Mini-City". Marvin served in the North Carolina House of Representatives, representing Wake County from 1980 to 1984. After his time in the legislature, he founded the Government Affairs Section of the law firm and headed this section for the next 25 years. In 1985, as the managing partner, Marvin spearheaded the firm's successful merger with Spruill and Spruill. Poyner Spruill came into being in January 1986. He was the co-managing partner of Poyner Spruill during the early formative years of the law firm. Marvin served on the executive committee of the Wake County Bar Association and was a member and committee chairman of the North Carolina Bar Association. He was a member of the North Carolina Courts Commission from 1983 to 1987. In addition to his professional career, Marvin was actively involved in numerous civic, charitable and church activities over the course of his life. He was a member and trustee of the executive committee of the North Carolina Symphony Society Inc.; he was a board member of the YMCA of Raleigh, the NC Amateur Sports, and President of the Raleigh Chamber of Commerce. He was a member of the Episcopal Church serving on the vestry and as senior warden at St. Michael's Episcopal Church and in later life an active member of Christ Episcopal Church, Raleigh. He and Bobbi enjoyed traveling and had many great trips with friends. He was a member of the Carolina Country Club, the Sphinx Club, the 2500 Club, and the Assembly. Known as "Grande" to his 5 grandchildren, he enjoyed sharing his love of Duke football and basketball with them including trips to games. He was proud to establish the Marvin D. Musselwhite, Jr. Family Endowment at Duke University; a need-based scholarship for deserving Wake County, NC students. Marvin had a "never quit" attitude that followed him throughout his life. He will be remembered for his gregarious and outgoing personality, his inclusive nature and his desire to help many; both professionally and personally. In addition to his parents, Marvin is predeceased by his brother, Gene Musselwhite. Marvin is survived by his wife, Barbara Fortune Musselwhite of the home; his daughter, Elizabeth Musselwhite Wallace and husband Robert of Raleigh; his son, Robert Britt Musselwhite and wife Sharon of Morehead City, NC; five grandchildren, Elizabeth Hamilton Wallace; Robert Britt Musselwhite, Jr., Rollins Wallace Bradley and husband Ben, Marvin Duncan Musselwhite II, and Katherine Scott Musselwhite. A memorial service will be held at 2:00 PM, Monday, January 30th at Christ Episcopal Church with a reception following in the Christ Church Commons. A private burial will be held at Oakwood Cemetery. The family would like to acknowledge the wonderful care provided to Marvin in his home by Beth, Nikki, Linda, Lynn, Patricia, Aminata, Luz, Dee, Stella and Mandy. Also, RN Robyn Barrie, PT Frank Heilema, Dr. Todd Helton and Transitions LifeCare. In lieu of flowers, the family suggests that those who wish to, send memorials to: Christ Episcopal Church 120 East Edenton Street, Raleigh, N.C. 27601 or to Duke University with "Musselwhite Scholarship: 6185454" on memo line. Mail to: Alumni and Development Records, Duke University Box 90581 Durham, N.C. 27708-0581 Brown-Wynne Funeral Home, 300 St. Mary's Street, Raleigh is serving the family.
See more
See Less
DONATIONS

Christ Episcopal Church

120 East Edenton St. , Raleigh, North Carolina 27601

Duke University with "Musselwhite Scholarship: 6185454" on memo line

Alumni and Development Records, Duke University Box 90581 , Durham, North Carolina 27708
In Memory Of
Marvin Duncan Musselwhite Jr.