OBITUARY
Robert "Bob" K. Koger
September 10, 1936

–

November 15, 2022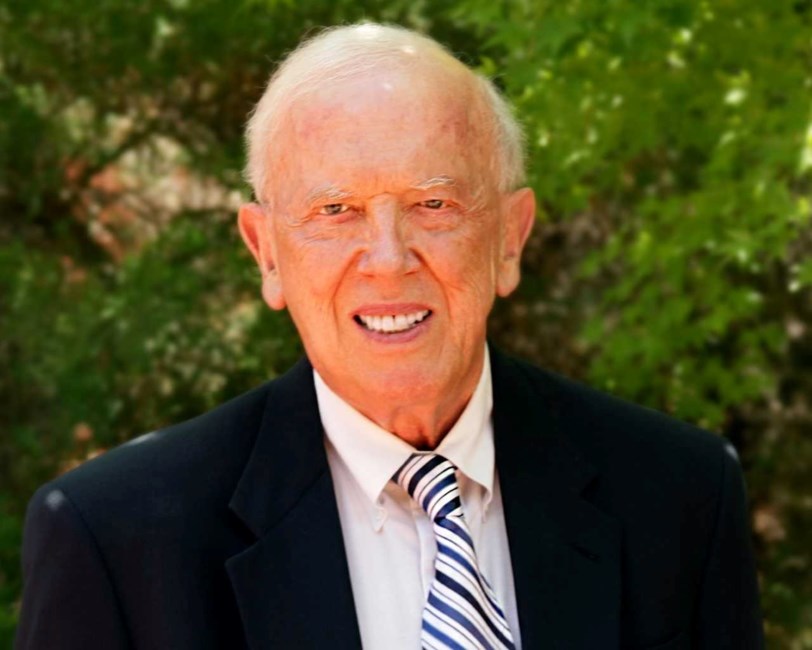 Robert Koger's long and remarkable run came to an end on November 15th, 2022. Born on the family farm in 1936 in Byrdstown, Tennessee, Bob was blessed with a rare combination of intellectual curiosity, boldness, persistence, and an unfailing amicability. With these qualities, Bob would find his way to leadership positions throughout his life. At the end of his high school career, he was named Principal for a Day. A few of his friends decided to take advantage by cutting class, and Bob gave them all after school detention. He went on to the University of Tennessee and a vice presidency of his Phi Gamma Delta fraternity and received his degree in electrical engineering in 1958. After graduation he joined the Rural Electrification Administration (REA), in Washington, DC. In 1961 REA asked the promising young man to lead a special project - the agency's largest loan program to date, in North Carolina, to provide phone service to the rural communities. With his penchant for bold moves, Bob moved to Asheville and took over the project. Based on the success of the project, Bob was subsequently named the REA representative over all of NC and relocated to Greensboro. Bob loved his time in Greensboro. He met lifelong friends and his future wife, Jeanne Burwell, a beautiful and headstrong young lady who had just returned from two years in Brazil with the Peace Corps. Continuing to develop his professional reputation, Bob was recruited to join the North Carolina Utilities Commission staff, as lead engineer. In an era of rapidly rising energy costs, Bob helped transform the agency from a sleepy bureaucratic outpost to an active and collaborative driver of solutions that served the needs of the public and the private utilities. He and Jeanne moved to Raleigh and, looking to recreate the church-based social group they were leaving behind, helped form the Seekers group at Highland United Methodist Church. Many of their closest friends over the next 40 years would come from this group. Wanting to strengthen the skills most relevant to his work, Bob completed a Master's in Economics from N.C. State. In 1976, Governor Jim Hunt asked Bob to join the Utilities Commission as a Commissioner. Bob was so surprised he asked the governor if he had misspoken. Commissioners were typically political figures, not pulled from the staff. Not only did Governor Hunt want Bob to join the commission, he asked him to lead it, as Chairman. Bob would serve as Chairman until 1985. During these years he and Jeanne raised three young children - twin girls, Christine and Jeannette, followed by a son, Jim. Bob also completed a doctorate in Industrial Engineering at N.C. State, and Jeanne completed a doctorate in Biochemistry from N.C. State. The Kogers became big Wolfpack fans, with season tickets to football and basketball. The family went on frequent adventures, often with the Seekers Group. And with his work travel, Bob would typically take along the family, enjoying many far-flung destinations. As Chairman of the Utilities Commission, one of Bob's bold moves was to facilitate the creation of a rate-funded nonprofit to drive innovative and efficient uses of electrical power. The NC Alternative Energy Corporation, or AEC (and later renamed the Advanced Energy Corporation), was formed in 1980. In 1985, Bob stepped down from the Utilities Commission to take over as President of the AEC. He would lead the organization for the next 30 years, a tenure marked by steady growth in AEC's size and influence, and accomplishments too numerous to name. Hundreds of private companies would become paying customers of AEC's lab services and expertise. AEC would also continue to serve the public with conservation and renewable energy programs such as NC Greenpower. He stepped down as President in 2018 at 82 years of age, and then became President of his Rotary Club. Bob's wife Jeanne lost her battle with ovarian cancer in 2009. Bob is survived by his brother, Ralph Koger; his sister, Linda Hogg; his three children, Christine Koger Joyner and her husband Will, Jeannette Koger, Jim Koger and his wife Carmen; and six grandchildren, George, Oran and CeCe Joyner, Koger Team, and Lucy and Sam Koger. Funeral services will be held at Highland United Methodist Church on December 3rd, 11:00 am. A reception will be held immediately following the service in the church fellowship hall. In lieu of flowers, Bob would appreciate donations to The Rotary Club of West Raleigh, PO Box 12111, Raleigh, NC 27605. Service arrangements by Brown-Wynne Funeral Home, 300 Saint Mary's St., Raleigh, NC.
See more
See Less
Services
Saturday,
December 03, 2022
Memorial Service
11:00 am
Highland United Methodist Church
In Memory Of
Robert "Bob" K. Koger
Help tell the story of your loved one's unique life. Leave a memory or share a photo or video below to show your support.