OBITUARY
H. Joseph "Joe" Ayers
March 27, 1949

–

January 19, 2023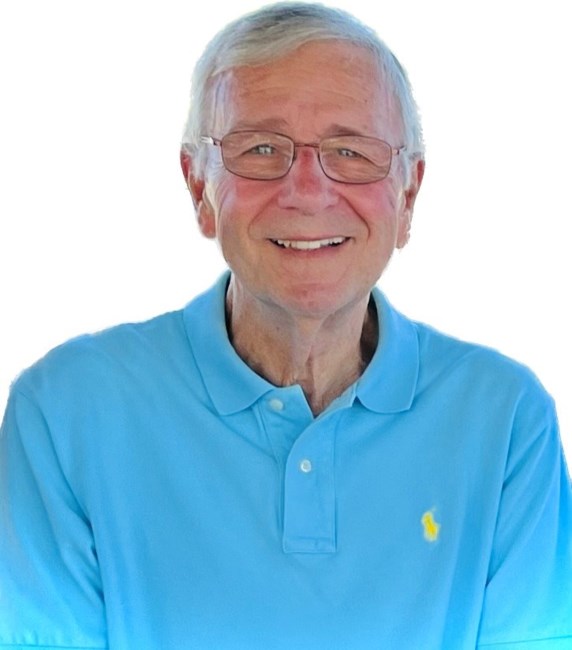 On January 19, 2023, H. Joseph "Joe" Ayers loving husband, father, grandfather, brother, and friend passed away at the age of 73. Born March 27, 1949 in Hinton, West Virginia, Joe was the beloved son and middle child to Harold and Louise (Bennett) Ayers. As a child Joe could do no wrong in his mother's eyes and was lovingly known to his older sister Ruth Ann, and younger sister, Linda, as "St. Joseph", but they knew his way of loyal obedience with a hint of mischief in his bright blue eyes. In 1960 he and the family moved to Providence Forge, Virginia where he attended New Kent County Schools and at the age of fourteen got his first job working at a service station. Joe was very well liked in school. He graduated from New Kent High School in 1967 and went on to attend Richmond Polytechnic Institute to study business. At the age of 16 he met the love of his life Jo Rita Moskalski and it was at the sock hop where they became high school sweethearts. Through their courtship they discovered they were the only ones for each other and on August 2nd, 1969 they married at Brett Reed Church in West Point, Virginia surrounded by their loved ones. In the next year they welcomed the birth of their first son, Benjamin Joseph "BJ" on a cold December day. Three Decembers later, their second son Daniel Bennett was born. Joe naturally took to fatherhood and was an active dad who worked hard to give his boys the best including the toys that he would assemble and play with as well. He supported BJ and Daniel in their sports, especially Tuckahoe Little League where he served as volunteer, coach and National League Commissioner. Joe and Jo Rita raised their boys on Cool Brook Drive in Henrico County where they welcomed the neighborhood kids in their very tidy home that was rarely without a pet. In 1988 Joe and Jo Rita found a beautiful house for sale in the neighborhood and were proud to purchase the home for their growing boys and pets. Joe used his affinity for hard work and his reputation as a dependable, trustworthy and stand up kind of guy to achieve a successful career beginning on April fool's Day 1974 as a UPS package driver. In 1997 he left UPS to join a leadership position in the Teamsters Organization where he held the elected position as Secretary / Treasurer of the teamsters Local 322. He was later elected to the role of President, a position he held unopposed for 13 years until his retirement in 2011. Joe was known to his union members as a no-nonsense advocate who fought for driver's rights, pay and pension and known by those on the other side of the table as a tough adversary. He made many friends in his long career and enjoyed traveling to national meetings over the years. In 2006 he achieved a title he was most proud of, "Ampaw," when his son Daniel and daughter-in-law Kerry (Berkbigler) Ayers gave birth to their first son Weston "West" Bennett Ayers. After several years perfecting his "Ampaw" skills he found more room in his heart to welcome his darling Adeline "Addie" Belle Ayers in 2013. Joe, alongside Jo Rita, was an ever present doting grandfather attending all ceremonies, athletic games as well as just the everyday activities in being caretakers to both West and Addie as babies and afterschool as school children. Like his children, he loved to play with his grandkids and the laughter he summoned filled their home. Joe balanced his work and family life with his close friends, the love of keeping his yard and garden, washing his truck, fishing in his beloved boat and watching basketball games. He was happy chasing his next big catch in the Chickahominy in his muscle shirt to avoid a farmer's tan. He and his best friend, Tom Dailey, were frequent spectators to many local high school basketball games and if Carolina was playing or Jeff Gordon was driving, you'd know where to find him. Joe was preceded in death by his parents Harold and Louise Ayers and is survived by his loving wife Jo Rita, oldest son Benjamin Joseph and his companion Jessica Lewis, his youngest son Daniel and his daughter in law Kerry, parents to his grandchildren Weston and Adeline. He will be missed by his older sister Ruth Ann, brother in law Ray Hoge, his younger sister Linda and brother in law Jack Anderson with whom he shared frequent lunches. His presence will be missed at family holidays by his niece Jennifer Albertson and nephew Matthew Hoge (Vicki) and their children Logan, Tanner, Peyton & Jordan. He will be remembered by his extended Moskalski family including Patty Carlton, Ronnie Kozlowski, Rob (Teri) Moskalski and Kenny (Sharon) Moskalski, their children and children's children to whom he was an uncle they could easily connect with in addition to countless others who could easily see the man he was, wanted him on their side and quickly called him friend. A memorial gathering has been planned for Friday, January 27, 2023 at 1:00 pm at Woody Funeral Home on Parham Road followed by a repast at the home of Daniel and Kerry Ayers 7513 North Pinehill Drive, Henrico, Virginia. In lieu of flowers, donations may be made to St. Jude Children's Research Hospital.
See more
See Less
In Memory Of
H. Joseph "Joe" Ayers
Help tell the story of your loved one's unique life. Leave a memory or share a photo or video below to show your support.