OBITUARY
Grady McCool Jr.
December 31, 1944

–

June 11, 2021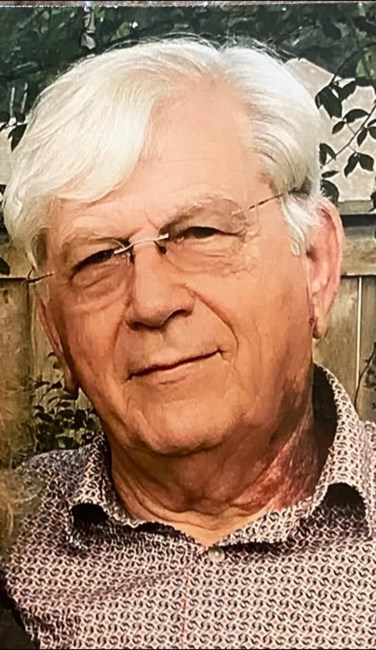 Grady Lynn McCool, Jr. of Madison, Mississippi, passed away unexpectedly at home on Friday, June 11, 2021. Grady was preceded in death by his father Grady Lynn McCool, Sr., his brother Larry Alan McCool, and his son Campbell "Camp" Alan McCool.
He is survived by his wife Sharon, his mother Alleen McCool, his daughter Mollie (Rick McKnight, fiancé) of Madison, MS, his son Mac (Brandi) of Rosemary Beach, FL, his sister Cindy Barth (Steve), his grandchildren Mac Barry (Julie Turner, fiancée), Campbell Edwards (Brooks), Shepard Doty, Sidney Doty, Camp McCool, Myers McCool, his great grandson, Reed Edwards, and numerous nieces and nephews.
Grady was married to "the love of his life" Sharon Pipkin McCool for 53 years. Ask any of his grandchildren if they needed or wanted something in life on any given day of the week, and they'd tell you, "I have a Dandi." Those two facets of his life tell you everything you need to know about Grady McCool, the man affectionately known by family and friends as 'Dandi.' But there is more, and it is wonderful from beginning to end, as was the life he lived.
Grady, born in Kosciusko, MS graduated from Murrah High School in 1962 to be followed by four years in Oxford, MS where he would become and always be remembered as one of the most passionate and loyal Ole Miss Rebels. Grady graduated from The University of Mississippi with a degree in business in 1967.
In the spring of 1968, Grady's Army Reserve Unit was called to serve in the Vietnam War. While Grady did not talk a lot about the war, there is one thing for certain his family and friends know - the war did not alter his heart, mind or soul. Then and for the rest of his life he remained one of the most calm, mild mannered, kind, tenderhearted individuals to walk the earth.
Grady's life centered on three things: God, Family and Country. Additionally he loved all things Ole Miss and the game of golf. Grady aspired to live a Cross-centered life constantly and consistently celebrating the life, death and resurrection of Jesus to shine brightly for his children, grandchildren and great grandchild. Therefore you now have sorrow; but I will see you again and your heart will rejoice, and your joy no one will take from you. (John 16:22). Grady was a member of First Baptist Church of Madison for over 30 years, but a life for Christ is also lived beyond the four walls of brick and mortar. Grady would give a stranger the shirt off his back even if he did not have another shirt to put on.
Grady loved family gatherings to celebrate life with the people he loved and the people who loved him. One of his grandkids recently wrote: You are the glue to our family, our rhyme and reason, and adjusting to life without you is going to be far from easy. For reasons we may never understand down here, God needs you up there; and we can't blame Him for that. We love because He first loved us. (1 John 4:19) Grady's family loved him, because as we know from the Gospel - he first loved them.
Grady loved sports in general and particularly coaching his kids and grandkids in football, basketball, baseball and soccer. His personal passion was the game of golf. Over the years he won numerous championships including State Senior Amateur Champion, Senior Player of the Year twice and JCC Club Champion. He enjoyed sharing stories such as meeting the great Jack Nicklaus who he partnered with in the development of Annandale Golf Club, and his enjoying a drink with John Daly at the Country Club of Jackson.
If you asked anyone what Grady McCool did best the response would be: He was a man who had a talent for connecting with others in the pursuit of something bigger than himself to enrich the lives of the ones he loved and the people within the community he lived.
He served for a period on the board at Madison Ridgeland Academy (MRA) and was instrumental in the advancement of the school's future growth where his children and grandchildren all attended, and two currently attend along with his great grandchild. Grady worked in business and real estate development most of his life. While semi-retired, Grady remained active as a business consultant even in the midst of a challenging year for all in 2020.
Grady was the best friend one could have. He attended frequent gatherings with childhood friends, known as the "Bears & Beavers" at local spots like Brent's Drugs for coffee, lunch and conversation. Grady understood the importance of time well spent with other men for, "As iron sharpens iron, so one man sharpens another." (Proverbs 27:17).
Grady was a lover of music, particularly Motown, Elvis and the Beatles, and he was fond of the Grateful Dead, a band he enjoyed along with his sons Mac and Camp. Ironically Grady had two left feet and couldn't carry a tune in a bucket.
Grady was somebody to everybody, and no matter who you were he left an unforgettable, irreplaceable mark. If you ever wanted donuts, bacon, pig in blankets or chicken biscuits on a Saturday morning, ask one of his grandkids - Grady was your guy. It was his love language.
He loved and served his God, family, friends and country bravely to his last day. Grady, you are and will be missed to the day we see you again.
In Memory and Celebration of the life of Grady Lynn McCool, there will be visitation for family and friends on Wednesday, June 16, 2021, from 10 a.m. to 12 p.m. with a service to follow at noon at First Baptist Church Madison. A graveside service for family only will be held separately.
In lieu of flowers, for those who wish to honor Grady's life, the family requests donations to First Baptist Church of Madison or the Lupus Foundation of America.
See more
See Less
In Memory Of
Grady McCool
Help tell the story of your loved one's unique life. Leave a memory or share a photo below to show your support.