OBITUARY
James Creighton Gleason
March 4, 1944

–

January 3, 2020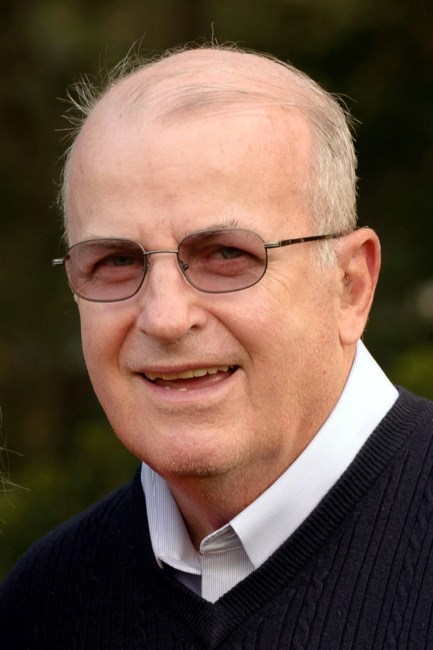 James Creighton "Jim" Gleason was born on March 4, 1944 in Madison, Wisconsin and passed away peacefully at his home in Marietta, Georgia on Friday, January 3, 2020 at the age of 75. The funeral mass will be held Wednesday, January 22, 2020, at 2 o'clock at the Catholic Church of St. Ann in Marietta, GA (4905 Roswell Road, Marietta GA 30062) with Father Joe Aquino serving as Celebrant. A reception in Nolan Hall will follow the funeral mass. Interment will be at West Point Post Cemetery, United States Military Academy, West Point, New York at a later date. Jim was the second of three children born to the late Melvin and Evelyn Gleason. He spent his childhood in Arcadia, Wisconsin before his family moved to Aurora, Illinois where he attended middle and high school. A humble, rugged blond, Jim had a good sense of humor, was a brilliant student, a talented athlete, and an innovative, take-charge leader. At Marmion Military Academy, he was a four-year football and basketball player. Jim was a playmaker, a high scorer, a captain, an MVP, and an all-star team player. As valedictorian and a Cadet Colonel of Marmion's Class of 1962, he said, "We have been educated for the purpose of love and honor and to serve God and we will now meet the challenge ahead in the Catholic way." Given his many accolades, he was inducted into Marmion's Athletic Hall of Fame in 2018. At the time of graduation from Marmion, Jim was appointed to the United States Military Academy at West Point and began training on July 2, 1962. He was a dedicated student, class secretary, and played competitive sports throughout his four years. As a plebe, he was selected to play for the varsity A-team in rugby. He also played quarterback on the 150-pound football team and in 1965, Jim received The Colonel John A. Robenson Memorial Award for outstanding player. His Company D-4 classmates knew him as "Crate" and elected him as company commander during his final year. In 1966, Jim joined the Long Gray Line as he graduated with a Bachelor of Science in Engineering and was commissioned as a second lieutenant in the Army Signal Corps. Jim served 25-years in the Army, he had integrity and a natural ability to communicate with both his colleagues and his adversaries. He earned respect from his subordinates, contemporaries, and superiors. Jim volunteered for service in Vietnam and forthwith completed Airborne and Ranger school. He served 19 months in the Republic of Vietnam, including a voluntary 6-month extension. He served as platoon leader with the 13th Signal Battalion, 1st Cavalry Division (Airmobile); an aide-de-camp for the Commanding General in the 1st Signal Brigade; and a company commander in the 501st Signal Battalion, 101st Airborne Division (Airmobile). Following his tour of duty in Vietnam, Jim was assigned as a communications instructor for the Infantry School at Ft. Benning. While stationed there he met and fell in love with Candace Leigh Cameron on a visit to Auburn University. They were married 6 months later on November 8, 1969 at Eglin Air Force Base Chapel. Shortly thereafter, Jim studied at University of Maryland Law School and graduated in 1973 with a Juris Doctor, Order of the Coif. His next assignments were with the Judge Advocate General's Corps including completion of a Master of Laws equivalent from The Judge Advocate General's School and coursework at The Armed Forces Staff College. Jim used his keen analytical mind and extraordinary legal acumen to serve as the Branch Chief, Tort Branch, Litigation Division, Office of the Judge Advocate General (OTJAG) in Washington, DC where he defended the Army in federal courts. As Deputy Staff Judge Advocate in Mannheim, Germany and Deputy Chief, Administrative Law Division, OTJAG, Washington, DC he formulated numerous policies and procedures resulting in improved legal services for the Army's wide variety of highly complicated legal needs. In 1985, Jim was promoted to Colonel and was assigned as Staff Judge Advocate Senior Attorney, General Counsel for the XVIII Airborne Corps at Fort Bragg, NC providing contract, labor, and environmental law, criminal litigation, and legal aid to soldiers and their families. He ended his Army career as Chief of the Army Procurement Fraud Division, OTJAG, Washington, DC. As Chief, he was the lead negotiator and worked with the US Department of Justice to manage civil, criminal, and administrative litigation, as well as, organize and develop the first procurement fraud program of its kind in the Department of Defense. His military awards and decorations include Legion of Merit, Bronze Star with 2 Oak Leaf Clusters, Meritorious Service Medal with 2 Oak Leaf Clusters, Air Medal, Army Commendation Medal, National Defense Service Medal with Bronze Service Star Medal, Vietnam Service Medal, Army Service Ribbon, Overseas Service Medal, Vietnam Campaign Medal, Meritorious Unit Commendation, Republic of Vietnam Cross of Gallantry with Palm, Parachute Badge, and Ranger Tab. After retiring from a dignified and rewarding military career in 1991, Jim was ready for a new challenge and accepted a position as the First Assistant in the Milwaukee Trial Division, Wisconsin State Public Defender Office. He led an office with a staff of 100 attorneys and support personnel, and over 18,000 criminal cases. Jim believed that whether a case was quickly settled or complicated, that all people deserve the same degree of representation. Jim was recognized by the governor for turning a failing organization into the best urban public defender office in the nation. In 1999, Jim moved to Gainesville, Florida to pursue business through studies in the Executive MBA program at the University of Florida. He volunteered and enjoyed being a mentor for the Service Corps of Retired Executives (SCORE) providing business counseling to those starting or growing a business in Alachua and surrounding counties. During his first and only MBA module, he received and accepted a job offer as the International Sales Manager at Atkins TempTec (Cooper-Atkins Corporation). Jim held various demanding positions during his time with Cooper-Atkins, including GM of Manufacturing, VP of Key Account Development and VP of Healthcare. As the VP of Healthcare, he developed a national sales organization to sell wireless temperature monitoring systems to hospitals. Several of his roles required international travel, and Candy often joined him on these adventures. In 2009, Jim left Cooper-Atkins to spend more time with his family and give back to the community. Jim volunteered and served as a member and Chair of the Alachua County Veteran Services Advisory Board, providing advocacy for veterans in securing all eligible benefits and leadership in uniting local veteran groups. He was an active member and representative of Gainesville Chapter of Military Officers Association of America (MOAA) establishing, contributing to, and publishing "The Eagles Eye" MOAA newsletter. He and Candy were passionate about and worked tirelessly serving veterans together. Jim also served as Judge Advocate for Disabled American Veterans and Veterans of Foreign Wars. In addition, he was a member of Vietnam Veterans of America and the American Legion. In 2015, Jim was recognized for outstanding dedication to veterans with the Jim McCawley Veterans Service Award for Veteran of the Year. In his leisure time, Jim played racquetball, read historical fiction novels, and later, he reveled in playing golf daily at the Gainesville Country Club. Jim was devoted to his wife Candy and his four children. He cherished having his family together. He and Candy were an exemplary team working together as parents, coaches, and volunteers. While his children were young, Jim coached many of their sports teams and if not a coach, was a fan cheering on the sideline. He would impart his wisdom through sports analogies, and military or legal jargon. He loved his children unconditionally and continued to "coach" them through life's joys and challenges. In 2008, Jim established the annual Gleason Family Beach Week in Hilton Head, SC, a tradition that brought him joy and celebrated what he was most proud of. Jim was a devout Catholic, a man of deep and quiet faith. Shortly after receiving a Parkinson's disease diagnosis in 2016, he and his entire family visited West Point and he reminisced about being a cadet. Jim felt blessed to have lived the life he had led, was grateful for his family, and trusted God with his future. Following that trip, he and Candy moved to Marietta, Georgia to be closer to family as he faced his neurodegenerative disease with the strength and valor of a warrior, led and empowered by the Holy Spirit. He was a parishioner and a Knight of Columbus at the Catholic Church of St. Ann where he and Candy attended daily mass and bible studies. Throughout his life, Jim lived his faith and the values expressed in The United States Military Academy's motto, "Duty, Honor, Country". He is survived by his beloved wife of 50 years, Candace Cameron Gleason of Marietta, GA; his four children: Stephanie Leigh Gleason (Joe) Hudkins of Roswell, GA; Brian James (Stephanie) Gleason of Fort Mill, SC; Christopher Ryan (SaraBeth) Gleason of East Troy, WI; Ryan Patrick (Megan) Gleason of Marietta, GA; his siblings: Ruth Ann (Ed) Doss of Hoschton, GA and William Thomas "Bill" (Brenda) Gleason of Ventura, FL; his 12 adoring grandchildren: Emma Elizabeth Hudkins, Creighton Matthew Hudkins, William Holt Hudkins, Clara Leigh Hudkins, Evelyn Anne Hudkins, Madison Suzanne (Matt) Broussard, Finnian James Gleason, Kelsey Cameron Gleason, Ella Kate Gleason, Christian Cameron Gleason, Thomas James Gleason, and Christopher McLeod Gleason; his niece Kelly Doss of Chicago, IL, and nephew Mike (Nancy) Doss of Atlanta, GA. Interment will be at the United States Military Academy, West Point, New York on April 6, 2020. A funeral Mass will be held at the West Point Catholic Chapel / Most Holy Trinity Catholic Chapel at 10 AM and interment will follow at West Point Post Cemetery. In lieu of flowers, memorial donations may be made to the Colonel James C. Gleason Veterans Bridge Scholarship, Santa Fe College Foundation. Memorial donation check payable to: Santa Fe College Foundation. Check note to: Col. James C. Gleason. Mail to: Veterans Bridge Scholarships, 3000 NW 83rd Street, Room F-207, Gainesville, FL 32606.
See more
See Less
Past Services
Funeral Mass at West Point Catholic Chapel/Most Holy Trinity Catholic Chapel
In Memory Of
James Creighton Gleason
Help tell the story of your loved one's unique life. Leave a memory or share a photo or video below to show your support.