OBITUARY
Paul Bryan Fetzer
May 1, 1942

–

May 10, 2022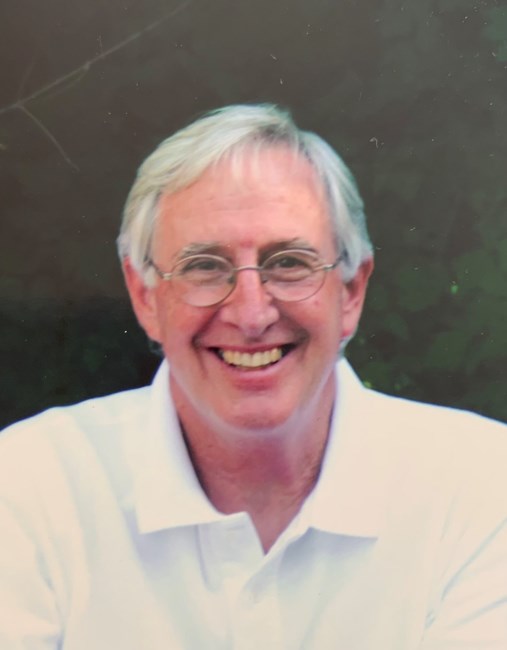 Having recently celebrated his 80th birthday, our beloved Paul Bryan Fetzer passed away May 10, 2022 at his home, following a well-fought battle with Parkinson's Disease. Paul was born May 1, 1942 in Salt Lake City, Utah to John Kaspar Fetzer and Naomi Elizabeth Steenblik. Raised in Salt Lake City, Paul was full of goodness, creativity, and mischief, which led to many exciting adventures in his youth. With his mother fueling his love of learning and his father fueling his love of nature and physical activity, Paul grew into a man who truly loved life. The following were among his greatest loves: His Wife: Paul married his soulmate Anne Marie Thacker on August 25, 1967 in the Salt Lake Temple. Paul and Anne were the best of friends who worked and supported one another as they raised their family. She meant the world to him. His Family: He was proud of his German and Dutch heritage and enjoyed a close association with his many cousins, aunts, uncles, and grandparents. His parents were his biggest fans, and his siblings and cousins his close friends. Paul took time to teach and play with his children as they grew up and he was their hero. Learning: Paul gained his formal education from Olympus High School, Architecture School in Germany, the University of Utah, and Art Center College of Design, but his learning didn't end there. His keen observation and ability to soak up knowledge like a sponge made him into an avid learner and a talented teacher. He was the ultimate Renaissance man, and knew something about everything! Sports: He excelled at track, pole vault, high jump, and football in high school. Rock climbing, mountaineering, trail running in Millcreek Canyon, ward basketball, and coaching his kids' soccer teams all brought him happiness, but skiing Utah's mountains was his favorite. Nature: Paul spent as much time outdoors as possible. He was often found working at the Fetzer Cabin, constructing his epic backyard pond, backpacking in the Uintas and Wind Rivers, exploring National Parks throughout the West, fishing anywhere and everywhere, or searching for arrowheads. He was fascinated by Native American culture and had a special reverence for all of God's creations. Scouting: For years he worked in the BSA Scouting program, helping countless young men earn their Eagle Scout awards. As Scoutmaster, he taught not only wilderness survival skills, but also essential life skills, and earned the distinguished Silver Beaver Award. A campfire and a night sky studded with stars were two of his best friends. Gardening: Paul's backyard gardens were filled with berries and fresh vegetables to share with family and lucky neighbors. Native alpine plants, local wildflowers, heirloom seed catalogs, and all manner of apple trees fascinated him. His favorite garden in the world was the Mount Olympus Refugee Garden that he helped create in 2012 and looked after for 8 years. Countless days of his "retirement" were spent working from dawn until dusk with his Bhutanese friends, children from nearby Driggs Elementary, and many friendly volunteers and family at "Papa's Garden." Art and Craftsmanship: Paul was a master artist. Painting, drawing, sculpting, and jewelry making were his favorites. He spent his career working at the family company, Fetzer Architectural Woodwork, using his talents in architectural design. It was a great honor for him to design and create the original LDS Conference Center pulpit and organ under the direction of President Gordon B. Hinckley. He served for many years on the AWI board of directors. Serving God: Paul loved God. He was a true believer, a follower of Jesus Christ, and a member of the Church of Jesus Christ of Latter-day Saints. He shared his time and talents with his family, friends, neighborhood, community, and country. Through his service in the United States Army in the 1960's, his service in the South German Mission from 1962-1964, his activity in the Salt Lake Rotary Club, and his many church callings including teacher, scoutmaster, elder's quorum president, high counselor, and bishop of the Holladay 29th YSA Ward, he truly loved his neighbor. Paul is survived by his devoted wife Anne, loving children Krista (Taylor) Vriens, Erik (Laurel) Fetzer, Kate (Colin) Santos, Trisha (Joe) Hill, and many dear grandchildren: Ellie (Boyd) Tschaggeny; Annie (Sam) Tragante; Sara and Gracie Vriens; Cole (Autumn) Fetzer, Nathan, Thomas, and Lauren Fetzer; Ava, Dru, Lia, Rex and Ren Hill; and Sophie, Nora, and Hannah Santos. He is also survived by his wonderful siblings Janna Springer, Joan (Hollis) Hunt, Carol (John) Kusterle, Elaine (Martin) Craven, Wallace (Laurel) Fetzer, and many nieces and nephews. He is preceded in death by his parents, baby sister Louise, brother-in-law Gordon Springer, and grandson Samuel Vriens. The family also expresses love and gratitude to his devoted caregivers Avelina Garcia and Penina Hatch. Funeral services will be held Wednesday, May 18, 2022 at 11:00 a.m. at the Gunderson Lane LDS Chapel, 1925 East Gunderson Lane in Holladay. A visitation will be held just before the service at 10:00 a.m. Interment, Wasatch Lawn Memorial Park, 3401 South Highland Drive. In honor of Paul, please plant a tree. Donations may also be made in his memory to Dry Creek Charity, sponsor of the Mount Olympus Refugee Garden he so dearly loved. drycreekcharity.org
See more
See Less
FAMILY

John Kaspar Fetzer and Naomi Elizabeth Steenblik

Parents (deceased)

Anne Marie Thacker

Wife

Krista Vriens (Taylor)

Daughter

Erik Fetzer (Laurel)

Son

Kate Santos (Colin)

Daughter

Trisha Hill (Joe)

Daughter

Paul is survived bymany dear grandchildren: Ellie (Boyd) Tschaggeny; Annie (Sam) Tragante; Sara and Gracie Vriens; Cole (Autumn) Fetzer, Nathan, Thomas, and Lauren Fetzer; Ava, Dru, Lia, Rex and Ren Hill; and Sophie, Nora, and Hannah Santos. He is also survived by his wonderful siblings Janna Springer, Joan (Hollis) Hunt, Carol (John) Kusterle, Elaine (Martin) Craven, Wallace (Laurel) Fetzer, and many nieces and nephews. He is preceded in death by his baby sister Louise, brother-in-law Gordon Springer, and grandson Samuel Vriens.
PALLBEARERS

Taylor Vriens

Pallbearer

Colin Santos

Pallbearer

Joe Hill

Pallbearer

Cole Fetzer

Pallbearer

Nathan Fetzer

Pallbearer

Boyd Tschaggeny

Pallbearer

Sam Tragante

Pallbearer

Thomas Fetzer

Honorary Pallbearer

Rex Hill

Honorary Pallbearer

Ren Hill

Honorary Pallbearer
In Memory Of
Paul Bryan Fetzer
Help tell the story of your loved one's unique life. Leave a memory or share a photo or video below to show your support.