OBITUARY
Robert Dale Crockett
November 29, 1954

–

March 19, 2022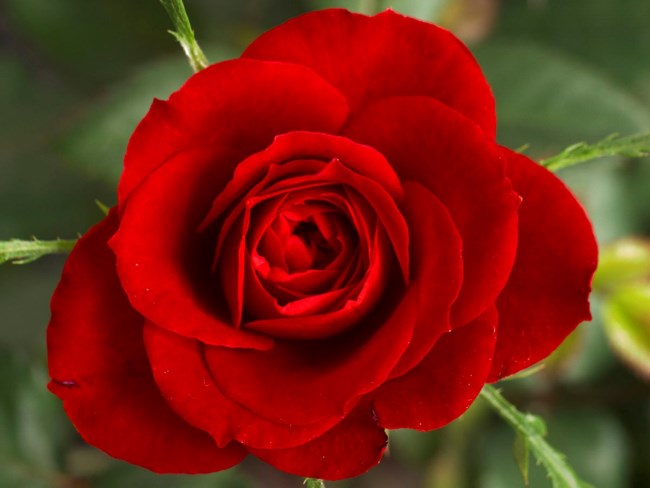 Robert ("Bob") Dale Crockett passed away March 19, 2022 due to complications from cancer. Bob would prefer that we just write "Bob finally croaked", but we have decided otherwise. Bob was born on November 29, 1954 in Boulder, Colorado to Robert and Janet Crockett (Romney). Robert's work in the military flying planes and in the Utah Attorney General's office took the family to McAllen, Texas, Germany, and ultimately Salt Lake City. Bob's father died from an aneurysm when Bob was 6 years old. Bob missed his daddy and often wondered what it would have been like to have a father around as a young boy. Janet had a strong personality, and Bob developed a unique bond with her. Joseph B. Wirthlin, Jr. served as his Bishop during these difficult years and Bob recounted later in life that Bishop Wirthlin helped his mother immensely. In 1966 Janet married Roger Call, who became Bob's devoted Dad. Dad taught Bob to ski when he was 15, a sport Bob adored the rest of his life, despite breaking his leg on his first day on the slopes. Dad finished his PHD and moved the family to Federal Way, Washington. Bob had a rebellious period and at age 17 he was sent to cool off in El Paso, Texas with his grandparents. Bob loved his time in El Paso and over the border visiting Juarez, Mexico. One year later Bob decided he had enough of living with his grandparents and he showed up unannounced in Salt Lake City to see his mother who was in town. She reconciled with Bob and they returned to Federal Way. In 1973 Bob enrolled at Brigham Young University. Bob served a mission for the Church of Jesus Christ of Latter-Day Saints to Chicago, Illinois from 1974 to 1976. His mission changed his life. It was there that he learned to work hard. Many of those with whom he associated in Chicago still remember his service decades later. Bob returned to BYU and obtained a degree in economics with a minor in computer science. During a short break in El Paso, he met Debbie Townsend, the love of his life. They were married in the Salt Lake Temple on July 15, 1977. After a brief job working for Boeing in Seattle after graduating, Bob returned to BYU for law school and graduated near the top of his class. In 1980 Bob was hired as a summer law clerk at the Los Angeles office of the law firm Latham & Watkins, despite arriving 10 minutes late to the interview because he thought he had canceled. He accepted a full time offer at the end of the summer and moved his family to the Santa Clarita valley, a suburb of Los Angeles. In November 1989 he was elected as a partner. He worked at Latham for over 32 years. He made many lifelong friends at the firm. Though he was demanding, many young associates loved working for Bob because he gave them extensive courtroom and deposition experience, usually not possible for young attorneys at a large firm. After Bob retired from Latham in 2014, he opened his own firm, Crockett & Associates. He was happy to continue to practice and there he made more friends and continued to mentor younger attorneys. Bob achieved wonderful success as a trial lawyer and he loved the work. He was fierce. His specialty was jury trials. Clients and other lawyers often came to him in desperation as a case approached trial, asking him to take over. He did so time and time again with confidence. He was skilled at cross examination, and he loved the thrill of courtroom combat. He worked hard for his clients and won numerous victories for them. His tactics can be summed up in a recent direction to his associates: "Be polite but fearless", though he was selective in his own application of "polite". Bob and Debbie had 11 children, all raised in the Santa Clarita valley. They were always his pride and joy. Although being a partner at an international law firm was demanding, Bob always found time to be with his children as they grew. His journals are filled with glowing reports of his children and his hopes and worries for them. Bob was a faithful member of the Church of Jesus Christ of Latter-day Saints throughout his life. He impacted countless lives through his church service. He spent most of his time working with the youth as a young men's leader and seminary teacher. He took the young men on numerous trips. He once avoided disaster when a youth on a snowmobile was not located until late into the night. Bob always reflected fondly on his time as Bishop of the Newhall 2nd Ward. He was also an avid gospel scholar. His personal library was lined with books on any gospel topic. He engaged in many discussions and debates regarding church history and doctrine. Bob was dedicated to family history. He kept a detailed journal, filled with his witticisms, snark, and humor. He left a priceless gift to his family, a 737 page personal and family history uploaded to a Google Drive account. He speaks to us now through his detailed accounts. Bob loved to run and bike. He ran many marathons, his favorite the St. George marathon. In 2010 he qualified for and ran the Boston marathon. He also ran ultra-marathons with his dear brother Davy, finishing four 100 milers. One of his proudest achievements was running the Grand Canyon rim, to rim, to rim with Davy. Bob's running showcased his iron will, often manifested as stubbornness. Once he committed to something, nothing could stop him. Bob was an avid outdoorsman. He spent time teaching his kids skiing or snowboarding. He took his boys on numerous backpacking trips in the Sierra Nevadas, Southern Utah, and the Uinta mountains. In 2000 he achieved his dream of summiting Mt. Rainier in his beloved Washington. Bob was always generous and charitable, usually with little notice or fanfare. As a family, we will never truly know the vast scope of his generosity. Those who he helped will always honor and remember him. He was supremely intelligent. He read voraciously and was conversant on all topics. He also had a fantastic sense of humor. He told dad jokes before they were called dad jokes. He took special pride in repeating the same lame jokes for decades. For as long as any of us can remember, he pretended to sever his thumb with a terrible magic trick. His kids and grandkids will repeat his jokes for years in his memory. Bob moved with ease into his role as a doting grandfather—his first grandson was born only a few years after his last son Will. Bob adored all his grandchildren, often kidding that he loved his grandchildren more than his children. He had endless patience for all of them. And they all loved him immensely in return. Bob was larger than life. His premature departure leaves a gaping void in our lives. The family will hold a small, private graveside service. A gathering to celebrate his life will be announced soon. Bob is survived by his wife Debora; his children Lindsay Severts (Ryan), Rob (Whitney), Sean, Carly Bingham (Casey), Scott (Connie), Kelli Lindahl (Kirk), Cindy, Tadd, Nate, Owen, and Will; his siblings Karen (Greg), Davy (Linda), Beth Ball (Dave), Lisa Humphries (Michael), Brian Call (Carolyn), Laura Johnson (Ed), and Michelle Hatfield (John); and his 24 adoring grandchildren. He is preceded in death by his father Robert Crockett, his mother Janet, and his step-father Roger Call.
See more
See Less
FAMILY

Roger Call

Step-father (deceased)

Robert Crockett

Father (deceased)

Janet Call

Mother (deceased)

Debora Crockett

Wife

Lindsay Severts (Ryan Severts)

Daughter

Rob Crockett (Whitney Crockett)

Son

Sean Crockett

Son

Carly Bingham (Casey Bingham)

Daughter

Scott Crockett (Connie Crockett)

Son

Kelli Lindahl (Kirk Lindahl)

Daughter

Cindy Crockett

Daughter

Tadd Crockett

Son

Nate Crockett

Son

Owen Crockett

Son

Will Crockett

Son

Karen (Greg)

Sister

Davy Crockett (Linda Crockett)

Brother

Beth Ball (Dave Ball)

Sister

Lisa Humphries (Michael Humphries)

Sister

Brian Call (Carolyn Call)

Brother

Laura Johnson (Ed Johnson)

Sister

Michelle Hatfield (John Hatfield)

Sister

Bob is also survived by his 24 adoring grandchildren who cherish his memory.
Services
No services are scheduled at this time. Receive a notification when services are updated.
RECEIVE UPDATES
In Memory Of
Robert Dale Crockett
Help tell the story of your loved one's unique life. Leave a memory or share a photo or video below to show your support.