OBITUARY
Louis E. DEAGE Jr.
June 6, 1931

–

May 6, 2022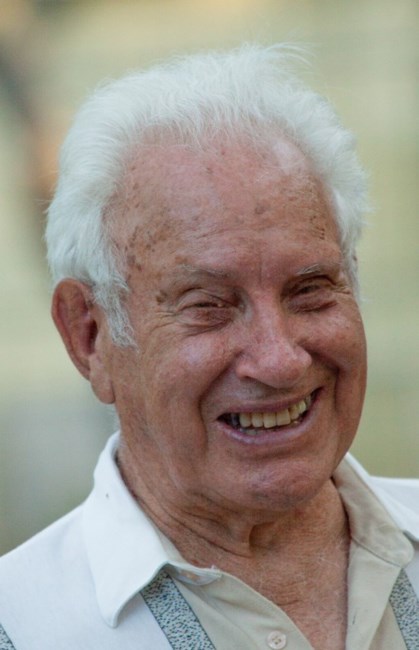 Louis Deage, Jr, aged 90, passed away peacefully in his home near Helotes Friday, May 6, 2022 after a four-month fight with Lymphoma cancer. He was born June 6, 1931 in San Antonio. He lived a long, fruitful life with never any serious illness before this. The only troubling condition he ever had was macular degeneration which affected his eyesight. Louis married Bertie Day in 1963 and adopted her 10-year-old son Ronnie. They had a happy 22-year marriage until she passed away in 1985. A few years later, he married Alma Tausch, whose husband had also died around the same time as Bertie. The couples knew each other previously from both attending Zion Lutheran Church on Cincinnati Rd. in San Antonio. He and Alma also had a long and loving marriage lasting 34 years until the time of his death. Louis was always steadfast and faithful in his spiritual connection at Zion. He was chairman of the trustees and other several church boards over the years and was always active. His father, Louis, Sr., was a charter member of the church when it was originated and his mother, Margaret, was church secretary for many years as was Bertie so the whole family was quite involved in the church. Louis had an inside sales career first with a plumbing supply company and later a pipe company. After his marriage to Alma, he worked with her family company until retirement. After that, he stayed active, driving the tractor to mow the considerable land on which they lived and feeding cattle on the property. He was a man of many abilities and could build almost anything from cabinets to furniture. When something broke, he was the man who could most likely fix it and repaired many lawn mowers and various other ranch/farm equipment. As a younger man he played both piano and organ and was an avid deer hunter. Louis added on a room to the family house and even built a ski motorboat from a kit. In the mid-70's he and his father built a two-bedroom house on some family property (ALL except for the foundation). He was the pitcher for his church slow-pitch softball team well into his 70's. One of his greatest hobbies was putting together jigsaw puzzles, despite his failing eyesight, and mounting them to hang on the wall. He was preceded in death by his mother and father Louis Deage, Sr. and Margaret Deage, both of whom lived into their mid-90s. He is survived by his sister Suellen Riemenschneider (husband the late Bert), her children, Terry Sims (husband Randy), their children Matthew Fought and Daniel Fought, his son Kolton; Robert Riemenschneider; Scott Riemenschneider (wife Lindsay), their children Jacob Riemenschneider, Isaac Graham, Kaleb Graham; Louis' son, Ronnie Deage (wife Donna), their children, Jason Creasy, Angie Creasy (husband Blaise), their child, Xander. He is also survived by children on his wife Alma's side of the family; stepsons: Lloyd Tausch (girlfriend Becky Hornsby), his son Tyler Tausch, (Brittany Ash) their son Ranger Tausch, other son Austin Tausch, Becky's son Rhody Lewis and her late daughter, Rhandee Lewis; Zachary Tausch (wife Pam), children, their late son Dustin Tausch, Paul Tausch (Stephanie), their children Justine Tausch, Dallas Tausch, Faith Tausch, Brandon Tausch (wife April), children Maresa Tausch, Dalton Tausch; Vernon Tausch (wife Lisa Phipps), children Dylan Tausch, Lauren Disney, Chad Tausch, (wife Jennifer) children Athen Tausch, Scarlett Tausch; stepdaughter Dama, (Mark Kennedy) children Kasie Kennedy, Trucker Kennedy. Visitation/viewing will be held at Sunset Memorial on Austin Highway Friday, May 20, from 5 to 9 PM. Funeral services will be held Saturday, May 21, at Zion Lutheran Church of Helotes at 2pm with reception following and interment at 4:30pm at Sunset Memorial. In lieu of flowers, the family would appreciate donations to the Lymphoma Research Foundation at: https://secure3.convio.net/lrf/site/SPageNavigator/mobile_blackbaud_checkout_2240.html
See more
See Less
Services
Funeral Service
2:00 pm
Zion Lutheran Church
Reception
2:45 pm
Zion Lutheran Church
Committal Service
4:30 pm
Sunset Memorial Park
Past Services
In Memory Of
Louis E. DEAGE Jr.
Help tell the story of your loved one's unique life. Leave a memory or share a photo or video below to show your support.