OBITUARY
Vincenzo James Delfino
January 1, 1932

–

January 6, 2021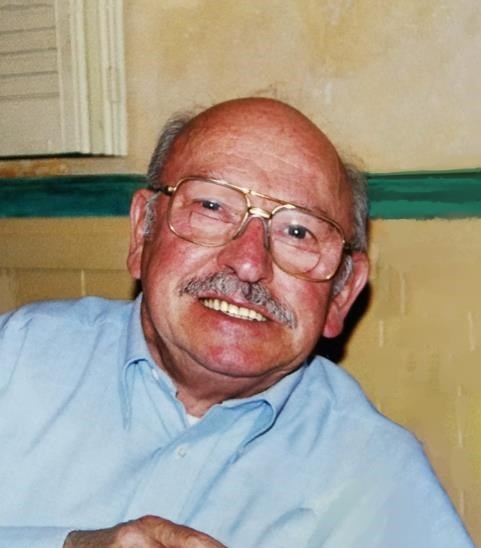 Vincenzo Delfino (aka Vince or Vice) (1/1/1932-1/6/2021) Born in Varazze, Italy. Child of Francesco Delfino and Angela (Castello) Delfino. Vice's early life was very much shaped by war and it left an indelible mark on his family. Sadly, Vincenzo's mom and baby brother died during the Second World War in 1941. He was mainly raised by his grandmother, Assunta Castello Caviglia while his father was busy toiling on ships to provide a good life for their remaining family. As a youngster, Vice played soccer and was an avid bike racer. It was his deep affection for sports that changed his fate during a soccer game. Vice cut his foot seriously enough that he was unable to put weight on it so he sought shelter at a place his family had built in the mountains as a refuge during the air raids throughout WWII. On June 13th, 1944 at 7:10 am there was an air raid that leveled his hometown. Vince lived with the survivor's guilt of having been spared while many of his loved ones were killed. After the War, he joined the Italian military as a merchant marine and became a minesweeper. He then followed in his father's Maritime footsteps and worked on luxury liners. In 1958 Vice had planned to go to Australia and decided to switch places with a friend to find adventure and visit family in San Francisco. Like many Italians, his aunt and uncles had emigrated to North Beach. His trip proved incredibly consequential as he would meet Rosa and John Garbarino as well as their daughter Rosaline; his future wife. He began corresponding with Rosaline with the help of her sister, Clara Fanzago Marotta and cousin Chiarina Calcagno Besagno since Rosaline was a native San Franciscan and could not write in Italian. Though separated by many time zones and the Atlantic Ocean, Vice returned to the United States later that year on the Galileo Ferrari and he married Rosaline Gabarino on December 28th, 1958 at city hall. To Vice, their humble city hall wedding would be enshrined as their wedding anniversary, despite a church wedding almost a year later. He then went back to Italy and finished off his tour on the luxury liner and then came back to America for Good in 1959. Vice came with only 3 suitcases and a small box of pictures. He went to work for the Golden Gate Disposal Company and became a shareholder. On October 24th, 1959 Vincenzo and Rosaline had their church wedding. Rosaline considered this anniversary their actual nuptial date and knowing them, they're still continuing this sweet debate and bi-annual celebrations in heaven. They went on to have three children; Angela, Frank, and Diana. They also had a variety of faithful pets. Vice worked for the Golden Gate Disposal Company for 29 years. He worked the North Beach, Financial District, and Fisherman's Wharf route on truck number 26 back when garbage men had to carry the loads in burlap sacks on their backs. He took care of his father in law, uncles, and aunt as their health declined. He made the decision to retire early in order to help his wife care for her mother, Rosa Garbarino, at home. He was an amazing caregiver, allowing his mother-in-law to die at home as she wished. Seven years later his beloved wife, Rosaline was diagnosed with cancer. He rose to the challenge yet again and faithfully took care of her until her death on January 22, 2001. Vice was a good and honest man, an amazing father, who had a great sense of humor and was always willing to lend a hand. He was dedicated to his family and those he loved. He was loved and respected by all animals and he loved them in return. He had an appreciation of music by Domenico Modugno, Pavarotti, Louis Armstrong and Nat King Cole to name a few. He appreciated making and eating good food, and enjoyed all sports, but particularly American Football, Italian Football, the Giro D' Italia, and The Tour De France. He was a true 49er fan, forever faithful, and you would often find him in a 49er hat in North Beach with an American Eskimo dog. He enjoyed the SF Giants and the Golden State Warriors. He watched his last 49er game just days before his passing when they almost got the best of the Seahawks. He is survived by his children, and his two grandchildren; Laura and Vincent, along with his sister Theresa (Dali) Parodi and his nephew GianFranco Parodi in Varazze, Italy. He is also survived by his brother-in-law, nieces, and a nephew, and other relatives and loved ones in both Italy and America. In lieu of flowers/cards please make a donation in his name to the Pancreatic Cancer Action Network or to the San Francisco SPCA.
See more
See Less
Services
No services are scheduled at this time. Receive a notification when services are updated.
RECEIVE UPDATES
In Memory Of
Vincenzo James Delfino
Help tell the story of your loved one's unique life. Leave a memory or share a photo or video below to show your support.