OBITUARY
Marjorie Fine Knowles
July 4, 1939

–

September 24, 2021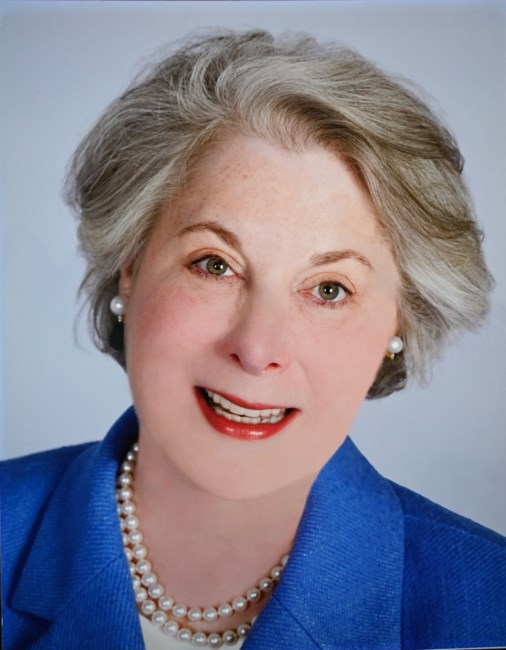 Marjorie Fine Knowles, the first female dean of a Georgia law school and a nationally recognized advocate for women's rights, died in her sleep at her home in midtown Atlanta on Friday September 24. She was 82 years old. A native of New York City and an honors graduate of Harvard Law School (1965) and Smith College (1960), Knowles was one of the first female lawyers to work as an Assistant United States Attorney in the Southern District of New York. Although her objective was to help change the criminal justice system, the U.S. Attorney's office prohibited her from working in the criminal division solely because she was a woman and instead placed her in the civil division. Soon afterwards, Knowles left to work in the criminal section of the Manhattan District Attorney's office. In 1970, Knowles became the Executive Director of Joint Foundation Support (JFS), a small non-profit that coordinated the philanthropy of several Jewish families. JFS was one of the first foundations to support groups involved in grassroots organizing to combat racism and poverty in the deep south. Her work took Knowles to Alabama, where she visited the Selma Inter-Religious Project and met Ralph Knowles, a civil rights attorney from Tuscaloosa, whom she married in 1972. After a honeymoon at the biennial national convention of the American Civil Liberties Union in Boulder, Colorado, Knowles became one of the first women to join the faculty of the University of Alabama School of Law. She was a leading advocate and role model for women and women's rights at the law school, throughout the campus, and across the state. Her efforts led to the enrollment of female law students increasing from 13 to over 70 in three years. She helped teach the University's first women's studies course and created the University's academic major in women's studies. She also authored the first comprehensive analysis of Alabama's statutes affecting women, an article that became a blueprint for removing sexist provisions from the Alabama Code. Knowles was a leading voice in support of the passage of the Equal Rights Amendment to the federal constitution and traveled extensively across the nation in support of its ratification. She worked closely with other feminists on women's issues, including helping finance Gloria Steinem's venture, Ms. magazine. In 1975, Knowles was named one of the Ten Outstanding Young Women in America by the National Federation of Business and Professional Women. In 1978, the Knowles moved to Washington where Marjorie joined the Carter Administration as an assistant general counsel in the Department of Health, Education, and Welfare and soon afterwards was appointed the first Inspector General of the U.S. Department of Labor. In 1980, the Knowles returned to Alabama, and Marjorie rejoined the law school faculty at the University of Alabama. In 1986, she moved to Atlanta when she became dean of Georgia State University (GSU) College of Law. With her appointment, she was the 17th woman in the history of the United States to serve as dean of a recognized law school. Over a period of five years, Knowles led the law school to become a major institution in legal education. During her deanship, the GSU law school gained accreditation from the American Bar Association and began educating an unmatched number of women and African American students. After stepping down as dean in 1991, Knowles remained on the faculty of the GSU law school. Her teaching, scholarly work, and public service focused on corporate governance and conflicts of interest. With input from Justice Ginsberg, Knowles's seminar, Women and the Law, could have been entitled "How Ruth Bader Ginsberg Changed the World." In addition to her academic interests, Knowles served on numerous boards, including the Teachers Insurance and Annuity Association (TIAA) and College Retirement Equities Fund (CREF), where she served on the corporate governance and social responsibility committees and as a member of the executive committees. She also served on the Board of the GSU Foundation and was an advisor to the California Public Employees' Retirement System. Her expertise in governance led to her service on the City of Atlanta's first ethics board and to a federal court appointment to the task force monitoring the implementation of the settlement agreement in a major race discrimination lawsuit involving Coca-Cola. Knowles retired from teaching in 2011, but continued to support and advise feminist leaders, women's causes, liberal groups, and the GSU law school, where today its new building includes the Marjorie and Ralph Knowles Conference Center. Knowles's legacy is enduring. As Anya Lee Wahal, a Georgetown University junior and the daughter of one of Marjorie's close friends, stated, "Ms. Marjorie trailblazed the path for young women like me to live our lives governed by our own choices and guided by a vision of equality and justice." Knowles's public and professional persona was only one aspect of her rich and well-lived life. She and her beloved husband Ralph welcomed friends and family to their home for lively conversation and shared generously with their community. Knowles was an accomplished knitter and needlepoint craftsperson; her extraordinary canvasses graced her home and her many friends enthusiastically benefitted from her creative skills. The Knowles's deep love and strong partnership were key to their successes. Individually, Marjorie and Ralph were incredible people but together they were a powerhouse couple devoted to justice and equality in the world. Knowles is survived by her sister, Carolyn Fine-Clementi, and two sisters-in-law, Cheryl Knowles and Sue Stacy, and their husbands, along with seven nieces and nephews and their families. She was preceded in death by her husband, Ralph, and her parents, Jesse J. Fine and Roslyn L. Fine of New York City. A private family grave-side service will be held, and a public memorial will be arranged when COVID conditions permit. In lieu of flowers, the family requests gifts be made to Planned Parenthood Southeast, Doctors Without Borders, or the NOW Foundation.
See more
See Less
In Memory Of
Marjorie Fine Knowles
Help tell the story of your loved one's unique life. Leave a memory or share a photo or video below to show your support.