OBITUARY
Charles Paul Poteet Sr.
August 5, 1949

–

June 30, 2018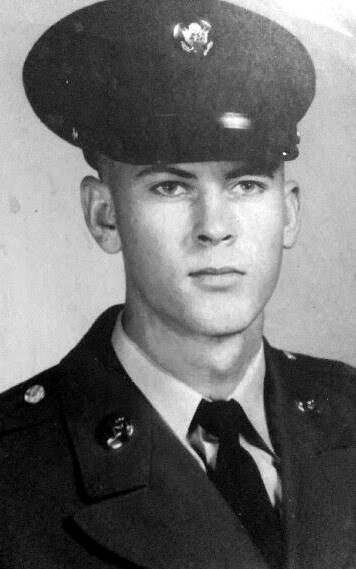 Graveside services for Charles Paul Poteet Sr. will be held on Friday, July 6th, 2018 at 10:00 AM at Cobb Cemetery. His family will receive visitors on Thursday, July 5th, 2018 beginning at noon until 6:00 PM at Reed-Culver Funeral Home in Tahlequah. Online condolences for his family may be left at www.reedculver.com. Pallbearers for Paul include Billy James Leigh, David Dalafave, Isaac Poteet, Nathan Edwards, Charles Poteet Jr., and Randal Elliott. His honorary pallbearers include Billy Dunn, Jay Elkins, Stevie Cobb, Sean Paul Poteet, Tristan Leigh Poteet, and Stevie Jones. Charles Paul Poteet Sr. was born on August 5th, 1949 in Tulsa, OK, the son of William Daniel Poteet and Dorothy Evelyn (Cobb) Smith. He grew up with one brother, Billy and two sisters, Billie Jo and Carolyn Gale, attended school, and then answered his country's call to serve in the US Army during the Vietnam War. He served in the 169th ENGR from October 1967 until June of 1970, a total of two years eight months and three days. Following his honorable discharge, he returned to Oklahoma and began raising his family of four daughters and three sons, Corina, Marissa, Miranda, Jessica, Charles Jr., Isaac and Tyler. Charles was lucky enough to love two women in his life time the first being Charlotte Monholland, whom he spent 25 years with and the other being Kathy Campbell that he was with for 23 Years. He loved any chance he had to spend with his family, especially if it involved time around a campfire, having a cookout, picking a little guitar, and camping outdoors. He was an ambitious person who loved to work on his Corvette, ride motorcycles, and kick back with a cup of coffee and a cigarette, chatting with his three best buddies, David Heuszel, Ted French, and Janet Cobb. He was gifted with furniture upholstery work and working on anything mechanical. He had an easy smile and a way of making you feel like you were with an old friend. He was kind, loving and generous, always willing to help out those who needed a friend and a cup of encouragement. He was a proud veteran, father, grandfather and son. He was the proud grandfather of ten grandchildren and ten, soon to be eleven great grandchildren. He was always there to give them sage advice of any of life's challenging questions, and listen to whatever they had to say. His health began to fail him, and he continued with his life always putting on the smile he had, never complaining or asking for much. He passed from this life on Saturday, June 30th, 2018 at his home surrounded by those who knew him and loved him. He was 68 years old. He will be greatly missed by those lucky enough to call him friend. He is preceded in death by his mother, father, grandparents, and his grandson, Taylor William Poteet. Those left to cherish his memory include his children, Corina Dalafave and husband David of Tahlequah, Marissa Clinton and Nathan Edwards of Wagoner, OK, Miranda Pritchard of Muskogee, OK, Jessica Claborn of Tahlequah, OK, Charles Paul Poteet Jr and Latasha Sides of Briggs, OK, Isaac Poteet of Briggs, OK, and Tyler Burkett of Tulsa, OK. He leaves his brother and sisters, Billy James Leigh and wife Synthia of New Mexico, Billie Jo Downey of Eucha, OK, and Carolyn Gale Elkins and husband Jay of Qualls, OK. He lives on in his grandchildren, Linsey White and husband Trevor, Brittney Elliott and husband Randall, Aubrey Clinton and Orion Van Steenbergh, KY, Daniel Jones, Sean Paul Poteet, Tristan Leigh Poteet, Dakota Kade Poteet, Alexander Kale Poteet, and Raegyn Mashelle Poteet. His great grandchildren include Chase Cowan, Tytus White, felicity white, Hunter Elliott, Brentley Elliott, Mason Elliott, Mallory Elliott, Mackenzie Van Steenbergh, Payton Jones, Carson Jones and a soon-to-be born Van Steenbergh, as well as many nieces, nephews, cousins and a host of friends, loved ones and comrades.
See more
See Less
PALLBEARERS

Billy James Leigh

David Dalafave

Isaac Poteet

Nathan Edwards

Charles Poteet Jr.

Randal Elliott

Billy Dunn

HPB

Jay Elkins

HPB

Stevie Cobb

HPB

Sean Paul Poteet

HPB

Tristan Leigh Poteet

HPB

Stevie Jones

HPB
In Memory Of
Charles Paul Poteet Sr.