OBITUARY
Margrit Elisabeth Gertrud Eichler
September 28, 1942

–

July 8, 2021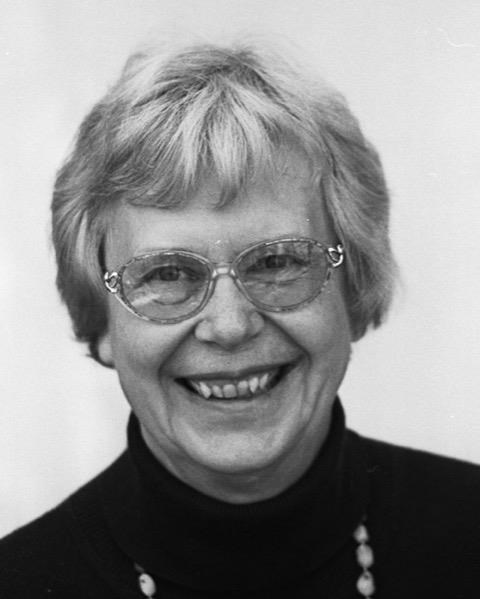 After a daring and dangerous duel with cancer (including the effects of its treatment and the complications imposed by a global pandemic), Margrit Eichler, 78, of Toronto, died peacefully in Toronto at Bridgepoint Active Healthcare. While the final outcome of this duel was certain, the lived experience of it was up for the taking. In her last year, Margrit enjoyed every pleasure that life offered her, from tackling 600-page books for book club to smelling the flowers. As she wrote to friends and family this year: "For my entire life, spring has sprung. First it was not there, then it was. Not so this year. This year, I am living spring. I am acutely aware of what flowers are out, the different timetables with which trees put on their greenery. My neighbour's maple has not only grown all its adult leaves, but has already lost its blossoms, while my tree puts out its first shy buds. It is lovely to experience spring in this way." Born in Berlin, in 1942, she made Canada her home, where she helped significantly to advance the field of women's studies, as one of its early architects, from her academic postings at the University of Waterloo, New College at University of Toronto, and the Ontario Institute for Studies in Education (OISE). OISE was her academic "home" — so much so that every time one rode the Eastbound Bloor-Danforth subway, she would say "better hold me back" when the train approached St. George station. A few of her many academic milestones included membership in the Royal Society of Canada, membership in the European Academy of Sciences, a Ph.D from Duke University, an honorary doctorate from Brock University, serving as the Director of the Institute for Women's Studies and Gender Studies at the University of Toronto, and countless publications on myriad subjects from social stratification, to non-sexist research methods, to feminist ecosociology, and even a best-selling children's book, Martin's Father. In her groundbreaking book, Families in Canada Today, Margrit wrote: "If we free ourselves from the monolithic notion that families have a particular structure and instead operate on the assumption that the structure of families is (and always has been) fluid, there is no reason to concern ourselves with the thought of 'the death of the family.'" So the list of her survivors is long and appropriately "fluid". Margrit is survived by her sisters, Irene Liefländer (Manfred Liefländer [d.]) and Doris Schiuma (Michele Schiuma) with whom she maintained a lifelong connection and great mutual enjoyment. Then there is a series of kinship Venn diagrams that look like fireworks on the page. Her two ex-husbands, Gernot Köhler (Krisztina Lantos) and Donald Payne help connect her to the next generation, including her son Jens Köhler (Tatjana M. Smith), stepdaughter Patti Payne (Rita Celotto) and step-children Allan Payne (Heather Jones), Heather Payne and James Payne (Adele Miller), and her treasured grandchildren Oscar Johnson Kohler, Simon Johnson Kohler, Duncan Payne and Nigel Payne (d.) and their mums, Emily Johnson and Allison Payne. She was aunt to Uwe (Riva), Steffen (Pia), Carlo (Katharina), Daniele (Eva), great aunt to Andrew (Zeynep), Alexander, Florentine, Julian, Valentina, and Matteo, and cousin to Christiane (Bernd) and first cousin once removed of Klara. She will be missed by her play-reading groups, her book club, her Oasis community, her intellectual family of academics and scholars across Canada and the world, her activist networks, such as Science for Peace, and Our Right to Know, and the McGill-Granby Village neighborhood association. She was blessed with exceptionally loving friends, who helped her through up and down. (Special thank you to Gryphon, her feline companion who provided comfort during long months of Covid lockdowns and chemotherapy.) Her Dungeons & Dragons character, Gwendolyn (Wood Elf Druid), is survived by Bran Barleyhaven (Human Paladin), Balasar Kerrhylon (Dragonborn Fighter), and Ophelia Galanodel (Wood Elf Paladin). Her fellow adventurers thank her for her exceptionally well-timed shape-shift into a bear. They vow to discover who is stealing the precious tomes and promise to secure an acceptable price for the contents of the magic beer keg. Indeed, Margrit had many family and kinship circles, as her passions and curiosities helped her forge deep and long lasting connections across a lifetime of study, action, travel, and play. This list is sure to have missed many important people and groups. Please do share your remembrances below this obituary by clicking on "Add a Memory". A memorial service will be planned for a time when it is safe to gather without masks, to share stories and a lot of food. In lieu of flowers, fight for justice, do sound science, and travel and laugh when you can.
See more
See Less
Services
No services are scheduled at this time. Receive a notification when services are updated.
RECEIVE UPDATES
In Memory Of
Margrit Elisabeth Gertrud Eichler
Help tell the story of your loved one's unique life. Leave a memory or share a photo or video below to show your support.