OBITUARY
Patrick Eugene Green
March 13, 1935

–

October 20, 2019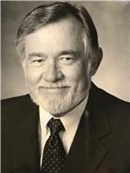 This is a love story. For eighty-four years, Patrick Eugene Green loved. Patrick loved people - their stories, myths, and questions. He loved good ideas, good jokes, and good books. Patrick loved teaching, which is another way of saying he loved learning - he taught for a half-century, including more than four decades at the University of Alabama. Patrick loved cooking and eating; although he had a diverse palate, he was particularly enamored with the chili-heavy fare of west Texas and Mexico, and by the contrasting flavors of Southeast Asia. Patrick loved animals, especially cats, of which he had many. Patrick had a voracious appetite for his many loves, whether personal, metaphysical, or intellectual, which he pursued with imagination, playfulness, and a brilliant sense of humor. One archetypal scene couldn't capture Patrick's essence. It would require a collage: in the kitchen over a simmering stove; leaning on his desk before a classroom of students, incisively but kindly probing their unexamined assumptions; occupying the most comfortable chair in any room - which he invariably claimed - reading a book or watching Alabama football, adorned with at least one cat; at the head of his dinner table, telling a story to the friends and family gathered there, enjoying, listening, and joining in. He loved his friends, his children and step-son, his grandchildren, and Jane, his wife. Patrick was born in Uvalde, Texas, on March 13, 1935, to Jimmy and Viola Sutherland Green, both teachers. An only child, Patrick had a large extended family, and he spent his childhood playing with cousins and listening to his aunts' and uncles' stories about their lives in west Texas. Later in life, Patrick's thoughts returned to these relationships, and he often spoke and wrote lovingly about these family members, as well as his father. Patrick earned a B.A. in Philosophy from Southern Methodist University in 1957, where he was also a cheerleader. This was followed by a Masters of Divinity from Perkins School of Theology in 1961, complimented with a Danforth Foundation Internship at Amherst College. Although an ordained Methodist minister, he realized he would rather teach. To that end, Patrick earned his doctorate in Philosophy from Drew University in 1967, having spent nine months studying in West Germany at the University of Tubingen. Patrick began his teaching career at the University of Texas in 1965; he taught there until 1969, when he joined the Department of Religious Studies at the University of Alabama. Patrick was a professor at UA for the next thirty-one years, serving as Department Chair from 1988 until his "retirement" in 2000. Patrick continued teaching until 2015, primarily through The Blount Scholars Program, which he helped initiate, and the Honors College. Of recent note was the class he taught for Semester at Sea, exploring the religious and cultural forces shaping the regions he, Jane, and his students visited while circling the globe aboard the M/V Explorer. Patrick was a beloved teacher and mentor; he taught a variety of classes but specialized in Christianity and Eastern religions, always incorporating the interplay of religion with his interests in the post-modern mind, deconstruction, values in modern culture, literature, human sexuality, the New South, and the cultural and social movements of the 1960s. Drawing on many of these interests, one of his more recent course offerings was simply entitled "Happiness." Patrick experienced true joy in the presence of his students. In a field where the academic process often confronts personal religious beliefs, Patrick navigated this tension with wit, kindness, and curiosity. He was particularly talented at polishing students' raw in-class responses to reflect the best version of their ideas and incorporating them into broader course themes. Students sensed Patrick's sincere fondness for them and their ideas; he, in turn, cherished these relationships, often maintained for decades. In not a few instances, he officiated former students' wedding ceremonies - solemnizing love. Outside the classroom, Patrick was a vital member of the UA community. He was a skilled Chair of a department filled with formidable colleagues; he tirelessly advocated for his faculty and was adept at cultivating and nurturing these professional relationships. The professional honors and awards Patrick earned are too numerous to list here, but he was particularly proud to be the first recipient of UA's Arts & Sciences Distinguished Teaching Fellowship, from 1988 to 1991. Patrick was also gratified by the trust and approval of his colleagues who elected him President of the Faculty Senate from 1990 to 1992, a position he took seriously. This office also came with a pair of season football tickets, and the opportunity to travel with the team to bowl games during an auspicious period for the Crimson Tide. Patrick's friends and family were likewise treated to - and, sometimes, mistreated by - his playful wit. At summer camp, his children and grandchildren could expect to receive absurd, hilarious, and sometimes grotesque letters concocting tales of an escaped pet dragon who devoured the neighborhood back home, hordes of rabid squirrels and raccoons ravaging nearby summer camps, or sinister but silly alien plots. On at least one occasion, a camp director heard tell of these letters and read them aloud to the assembled campers. Long family car trips, of which there were many, offered a captive audience of children and, thus, additional occasions for whimsy: the mythic origins of road signs ("Watch for Falling Rock" referred to a missing boy for whom they were always looking out); or Patrick's Unified Theory of Possums (the essential unit of all matter). Family and friends alike often heard some significant pain or trivial annoyance that would be the focus of a new chapter in his unwritten, farcical "Book on Suffering." That Patrick loved Jane bears repeating. Fittingly, they first met when she was his student in Religion in Literature in 1969. A Mathematics major, Jane was thrilled to discover her homework for Patrick's class consisted of reading books and thinking about what she had read. In all, Jane took three of his classes. Twenty years later, Jane and Patrick began dating and were married in 1992; they continued to read, learn, cook, entertain, and tell good stories until they were parted by Patrick's death on October 20, 2019. Two years ago, Patrick underwent open-heart surgery - over the surgeon's raised brow, scheduled to follow the college football national championship game (the playoff field was not set at the time of the consultation, but Bama won it all that year). Since then, Patrick accumulated more substantial material for the "Book on Suffering," perhaps enough to justify a second volume. Patrick and Jane continued to love and were spiritedly discussing philosophy as recently as September. Patrick is survived by his wife, Jane Ferguson Green; his sons, Michael Green (Bebe Bergquist) and Jeff Green (Rikki); his daughter Leslie Welch (Glenn); his step-son Ben Slaughter (Lauren); his grandchildren, Misti Colburn (Brad), Braden Welch, Ryan Green, Josie Green, Emily Anson, Sam Slaughter, and Eleanor Slaughter; and his great-granddaughter, Klaya Colburn. A celebration of Patrick's life and his loves will be held on UA's campus at 2:00 p.m. on November 17, 2019, at Oliver Barnard Hall. In lieu of flowers, please consider a donation to the Humane Society of West Alabama. Condolences may be offered at www.HeritageChapelTuscaloosa.com
See more
See Less
FAMILY

Patrick is survived by his wife, Jane Ferguson Green; his sons, Michael Green (Bebe Bergquist) and Jeff Green (Rikki); his daughter Leslie Welch (Glenn); his step-son Ben Slaughter (Lauren); his grandchildren, Misti Colburn (Brad), Braden Welch, Ryan Green, Josie Green, Emily Anson, Sam Slaughter, and Eleanor Slaughter; and his great-granddaughter, Klaya Colburn.
Past Services
Sunday,
November 17, 2019
Celebration of Life
In Memory Of
Patrick Eugene Green
Help tell the story of your loved one's unique life. Leave a memory or share a photo or video below to show your support.