OBITUARY
Maurice R. Cornelio
February 2, 1942

–

October 4, 2022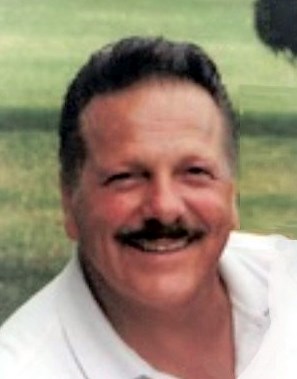 Goodbyes hurt the most when the story was not finished. Maurice "Moe" Cornelio, 80, of Wethersfield, CT, immensely adored and fiercely devoted Husband, Father, Son, Brother, Grandfather and loyal Friend passed from this life peacefully surrounded by his family on Tuesday, October 4, 2022 at Cobalt Health Care, after defying all medical odds too many times to count the last 16 years. We always said the man literally had 99 lives. Through it all, he never gave up hope. Life threw a ton of curveballs at him and he stood up to every single one of them with dignity, strength and grace. We take comfort that he is now completely free from pain for the very first time in 63 years. He was Superman. He is our hero. He was born on February 2, 1942, to Vincent and Sarah Cornelio, the last of 7 siblings. He grew up in Hartford, CT, graduating from Bulkeley High in 1960. He started his career path as a hairdresser (yes…a hairdresser), at Mr. Maurice and then ventured into and fell in love with sales. As everyone knew, he could literally sell ice in the North Pole. He opened Hi-Tech Metal Cutting with his son, Randy, whom he worked with morning to night every day for over a decade. Their father/son bond was one of kind. They worked primarily cutting materials for the aircraft industry, and when 9/11 hit, the company sadly went out of business. Moe then ventured into real estate and loved it. He worked until his health took a toll on him and then he began his last full-time job of enjoying his son's visits just to chat (bringing him a Dunkin coffee, light and sweet with 4 sugars, which drove his wife nuts because she insisted on only 3 sugars – but he knew what his father loved and 4 sugars it was). He loved being waited on hand and foot and completely spoiled at home by his wife and daughter with a breakfast tray in bed every day, sumptuous Italian dinners, a dessert tray every night in his recliner and happy hour and antipasto during football season watching his beloved Giants and his GOAT quarterback Tom Brady. Whether you knew him as Moe, Moe Man, Morry or Grampy, you knew him for his quick wit, and his laugh – that laugh that literally entered a room before he did. He will be fondly remembered for all of his "Moe-isms", for his brutal honesty, and for his pure heart. We don't recall there ever being soapbox that he didn't "stand on". Moe, when healthy, was larger than life and a force of nature. He was all about having fun. His wildly inappropriate antics and his irreverence were somewhat legendary (if you know, you know). And then there was music, which always lit his soul on fire, with so many songs bringing such special meanings. During his last month, he emotionally reacted as best he could when hearing those songs again. It was simply beautiful. He knew he was fortunate and blessed to be married (just 2 days shy of 38 years) to the love of his life, Cheryl Strada Cornelio. Moe was also twice blessed - with children 33 years apart in age and with granddaughters nearly the same age as his own daughter, which meant he attended a lot of soccer games, dance recitals, school events, proms and graduations. They could always count on him screaming out their individual names on the top of his lungs cheering them on. He was always so proud of them. We take comfort knowing he is reunited with his parents, Vincent and Sarah Cornelio, and his siblings Robert Cornelio, Paul Cornelio (sister-in-law Olga), Alfred Cornelio, Richard Cornelio, Vincent Cornelio and Lucy Tardette (brother-in law Red). He was also predeceased recently by his first love and former wife, Laurine Catalina Pearson. He is survived by the love of his life, Cheryl, who was his caregiver for more than 15 years and who would do it all over again, if she could just have him back. Their love story was magical. It was more than love. It was the stuff fairytales were made of. He also leaves behind his son Randy (affectionately always called "Son" or "Butch") and wife Mary and her sons, Ben and Nic, and his baby girl Gina Marie (and future son-in-law Anthony Lombari). He leaves behind his cherished granddaughters, Brookelyn Rose (and her fiancé Pasquale Romeo), and his beloved Nicole Sarah. He also leaves behind his cherished sisters-in-law, Florence Cornelio, Gertrude Cornelio, Joan Cornelio and his should-have-been brother (born on the same day, same hospital), Gerard Proccasino. His beloved Foxy went over the rainbow bridge 2 years ago and I'm sure jumped into his arms tail wagging, along with our Tika girl. He leaves behind Gina's cat Felix; Felix was the last thing that brought a smile to his face on Sunday. He leaves behind many fond memories of car searches and car magazines with Randy. The search for the perfect car for each of them was endless. Randy took him on one of his top 5 fav trips ever to the SEMA car show in Vegas, all expenses paid. They had the trip of a lifetime together. Upon returning Moe told anyone and everyone all about every car he saw at that show, if you know, you know. He treasured all of his trips with his wife, but none more than their 3 trips to Maui, which he always said was "God's vacation spot". He looked forward to every holiday and cherished his time in Vermont, Virginia Beach and Rhode Island with his father-in-law William Strada (Captain) and wife Andrea, sister-in-law, Elizabeth Strada (his own personal donut, licorice and sweet treat delivery service), his brother-in-law Jeffrey Strada (his Co-Captain on the river) and sister-in-law Lisa, and "little" brother-in-law (with a half century age difference) Andrew Strada (and fiancé Kyndra Steeg). He leaves his favorite antipasto maker, Jo-Ann Ansaldo (our beloved Mema). He will always be remembered by his legions of Cornelio nieces and nephews as the inimitable "Uncle Moe" that they had many fun times with "back in the day" growing up on Chalker Beach. He truly was the young fun Uncle. Also left to cherish his memory are his nephews and his niece that he spent every holiday and vacation with: Joseph Bivona, Brittany Bivona and Dr. Nicholas Strada (and wife Ali). He will always have a special place in his heart for his nephews, T.J. Bivona, Mikey Bivona, Shane Kral and niece, Nicole Kral. Thank you for making your "Uncle Moe" feel special…you all had a special place in his heart. Friends too numerous to mention are left with many fond memories of him - be it the glorious Marc Antony days, boating on the CT River, our super bowl parties, dinners with the guys, class reunions, boat shows, car shows, the Daytona 500 and too many other fun times to even mention. He loved and cherished you all to the very end. For those who made it to visit him this past year, thank you. For those who couldn't visit or didn't make it in time, I told him daily (name by name) that you were all thinking of him and he always smiled. We will be forever grateful to Lorry Cornelio at Cobalt Healthcare for all of her help and guidance during the past year and also for the superstar caregivers at Cobalt who cared for Moe as if he were a member of their own family. You truly enabled us to sleep soundly at night this last year. And to those who were there with us when he passed, who comforted Moe and made us feel like family - we love you. Family and friends are invited on Friday, October 7 for a time of visitation from 4-7 p.m. at D'Esopo Funeral Chapel, 277 Folly Brook Blvd., Wethersfield. Please meet the family directly at church on Saturday, October 8, 2022 at 10 a.m. at the Church of Incarnation, 544 Prospect St., Wethersfield. Burial will follow in Mount St. Benedict Cemetery, Bloomfield. To share a memory or view photo tribute, please visit www.desopofuneralchapel.com. In lieu of flowers, donations could be made in Moe's name to the charity that always brought tears to his eyes whenever the commercial came on TV: The Smile Train. He always said "every child deserves a smile". (Smile Train, P.O. Box 9623, Washington, DC 20090 or https://www.smiletrain.org/take-action ) "For what is a man, what has he got? If not himself then he has naught, to say the things he truly feels and not the words of someone who kneels, the record shows I took the blows and did it My Way." Until we meet again.
See more
See Less
Past Services
Saturday,
October 08, 2022
Mass of Christian Burial - Meet at Church
In Memory Of
Maurice R. Cornelio
Help tell the story of your loved one's unique life. Leave a memory or share a photo or video below to show your support.