OBITUARY
William "Bill" Carl Cowman
January 29, 1949

–

October 10, 2021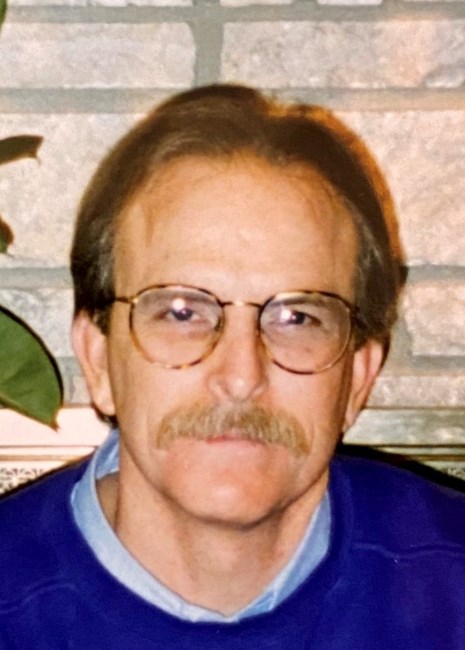 William Carl Cowman was born to James H. Cowman, Jr. and Dorothy F. Spurlin on January 29, 1949, Long Beach, CA. Jim and Dorothy both remarried and James "Wally" Spurlin helped raise the Cowman boys. (Jim, Jeff and Bill)
James H. Cowman, Jr. married Oma Lee and together they had Jamie, John, Janis and Jordan. Both families loved to get together and stay in contact. Bill lived in the Los Angeles area where he attended Bellflower High School, graduating in 1967. He was the youngest child in his family and was always keeping his parents on the edge of their seats. In high school, he was the friend that would be called upon when someone needed muscle. He could physically take care of business and had all the girls swooning.
Bill earned his nick name of "Wild Bill" as he got older. He was always up for surfing at Newport Beach, and you could find the truant officer waving him into shore on school days. He ran around with a hardcore group of guys that were not scared of much. They attended all the 60's music concerts and Bill probably saw every group you could think of. The Eagles were one of his favorites.
After taking a trip up to Washington State with his best friend Gary Brennan, Bill ended up staying in the Seattle area. He attended the University of WA and graduated with a BS degree in Zoology and Economics. He was a hardcore rower for the UW crew team and nicknamed "Mad Dog" with his long hair that went to the middle of his back.
Bill moved to Yakima in 1979 and made friends with the guys at the YMCA. This group of guys lifted weights, rode motorcycles, hiked, camped, played hand ball, target shooting, etc. They loved to spend time together and as years passed, they all got married. The wives also became good friends. There were barbecues, dinners, visits and always the guys checking on each other. Exercise was always part of Bill's life. Being physically fit and having a strong physique was important to him. When exercising at the YMCA, Bill met Macile, and they started dating. The Johnson family had taken a vacation trip to South Lake Tahoe, CA, where Bill announced to Macile's parents that they were going to get married the next day (April 7, 1981). This year they celebrated 40 years of marriage.
Bill worked as sales rep with Warner Lambert. He sold gum, candy, cough drops, etc. He always had free samples for his friends and had a nick name of "Candy Man". In 1980 he started working for The Chas. H. Lilly Company, selling lawn and garden products. Again, Bill loved people and made friends easily. He would always go the extra mile for any of his customers. His territory was Eastern WA to the Canadian border, Idaho, Montana, and part of Oregon. Spring and Fall were the busiest season for his product line, and he could put over 1,200 miles on his car in 5 days. Bill won many awards and ranked #1 salesperson several times. The Lilly Miller sales team remained remarkably close, and he loved each of them. Fun times and hard work!
Bill developed kidney issues in college. Being on the UW Crew Team, lifting weights and running were making his kidneys ache. He was put in the hospital to find out why his kidneys hurt, that was when they discovered he had Polycystic Kidney Disease. No one had this disease in his family. Through the years, his kidneys quit working. Bill was not feeling well and needed a transplant.
Bill's oldest brother (Jim) gave Bill a kidney on June 1, 1999. They were called "The Cowman Kidney Team" and it was a very binding, strong relationship. Many jokes were made about how Jim was so generous to Bill, that other family members wanted "Jimmy's heart"! Jim was amazing and gave the ultimate gift to help Bill live without dialysis for seven more years. It totally turned Bill's life around.
With time, Bill's kidney transplant started failing. On April 11, 2006, he started dialysis at Yakima DaVita Dialysis Center (16th Ave). Bill encouraged others at DaVita, and he appreciated the staff/patient's support and friendships. It is a close relationship because of the seriousness of the disease.
Bill and Macile were blessed with two amazing sons-Jeff and Jason. As parents always do, they supported and helped with their activities-baseball, basketball, weightlifting, soccer, Karate, tennis, skiing, etc. Bill enjoyed every minute, trying to encourage them to do their absolute best. It was so much fun watching the boys play sports. Good friends were made during this time.
Bill's last 7 years began to take a toll on his health. He developed an infection in his left foot that would not heal. Doctors ended up performing a below knee amputation. His declining health along with the onset of dementia, required more help than Macile could provide at home. He moved into assisted living and was in and out of the hospital many times. Macile feels she has earned a nursing degree through this time!
Recently in the last month, Bill developed a serious wound on his right calf. It was getting worse, and he was told that his leg needed to be removed. Bill said "no" to having another amputation. At that point Bill was put on hospice, dialysis was stopped, and he was moved to Cottage in The Meadow.
Cottage in the Meadow provided our family with quality time and being able to reminisce, visit, laugh, joke, FaceTime, and make phone calls, which helped all of us. Bill's hospital bed could even be rolled outside for fresh air. We had quality time with Bill, and he was alert. Many fun things happened that blessed us. Macile and our minister were praying over Bill and saying Amen when Bill passed. We believe he was trying to say "Amen" too and it was his last breath.
Bill believed in our Lord and was a good Christian. He had a big heart for helping others and would give compliments to people he did not even know. He will be missed. We know he is at peace and will be watching over us.
Thank you, Lord for our Bill!
You will be forever in our hearts!
Love you Bill!
We especially want to thank the staff at Chandler House, DaVita Dialysis Center and Cottage in the Meadow for their support and care they gave to Bill. Bill also had several individual caretakers that became good friends and helped him through his journey over the years. Bless all of you!
Bill was preceded in death by his father-James H. Cowman, Jr., his mother-Dorothy (Cowman) Spurlin, Stepfather-James "Wally" Spurlin, brothers- James H. Cowman, III. Jeffery L. Cowman, Jamie Cowman, and sister-Diane Cowman
Extended family Randy & Robbie Johnson Chad and Brynn Johnson Chanda & Kevin Anderson Nancy Munson Daniel & Laura Munson Patrick & Solveig Munson Chris & Emily Munson Gale Sackman Elizabeth Simmons
*****************
Casket Bearers Jeffery Cowman Jason Cowman Randy Johnson Chad Johnson Kevin Anderson Chris Munson
***************** Services Conducted By Curt McFarland Support Pastor at Grace of Christ Church *****************
Bill is survived by his wife, Children and Grandchildren
Macile Cowman-Wife
Jeffery & Amber Cowman-Son Jackson James, Cruz, & Jazmin Cowman
Jason & Karly Cowman-Son Jillian, Jade, Jocelyn & Grady Cowman
Oma Cowman-Step Mother John Cowman-Brother Jordan Cowman-Brother Janis Cowman-Sister And Several nieces and nephews
See more
See Less
FAMILY

Bill is survived by his loving wife Macile, two sons, their wives, and grandchildren: Jeffery & Amber, (Jackson, Cruz, and Jazmin), Jason & Karly, (Jillian, Jade, and Jocelyn). Stepmother-Oma Cowman, and brothers-Jordan Cowman, John Cowman, and sister Janis Arteaga, several nieces and nephews.


Bill was preceded by his father-James H. Cowman Jr., mother-Dorothy F. Spurlin, stepfather-James "Wally" Spurlin, brothers-James H. Cowman III, Jeffery L. Cowman, Jamie Cowman, and sister-Diane Cowman.
Services
No services are scheduled at this time. Receive a notification when services are updated.
RECEIVE UPDATES
In Memory Of
William "Bill" Carl Cowman
Help tell the story of your loved one's unique life. Leave a memory or share a photo below to show your support.