OBITUARY
Doris D. Lee Lee Halstead Rich
September 27, 1920

–

February 28, 2014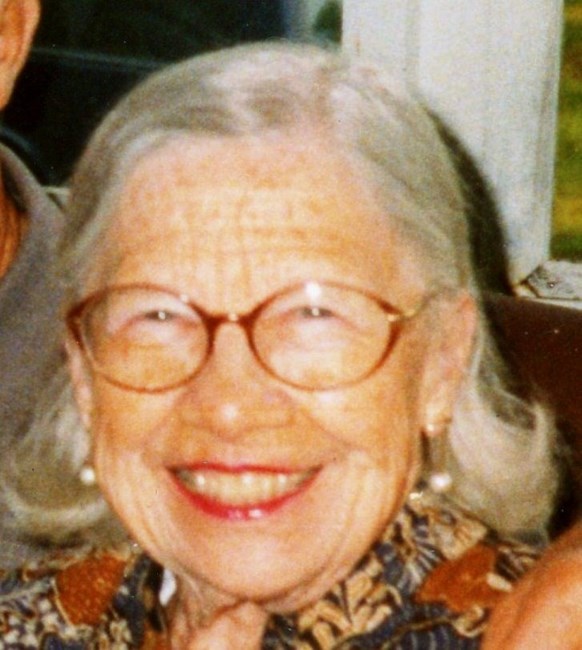 Doris Lee Rich, 93 Cape Elizabeth - Doris Lee Rich, 93, died on February 28, 2014, after a self-made, storybook life. Born in Appalachia in West Virginia and raised in Akron, Ohio, the daughter of a factory worker, she lived her adult life in London, Hanoi, Seoul, Berlin, Paris, Tokyo, and Hong Kong, raising four children, serving her community, and developing and passing on her appreciation of art and historic preservation. The second of three children, D. Lee was born on September 27, 1920, in St. Albans, West Virginia, the daughter of Shelby Thomas Halstead and Tressie Elizabeth Turley. She was blessed as a toddler when her older sister, Barbarine Audrey Halstead, pulled her from a fire she fell into while putting her shoes on the mantle. In 1926, her family moved to Akron, where she went to school and attended Akron University. With the start of the Second World War, she left college and joined the State Department in Washington, D.C., as a secretary. Immediately after the war, she worked in London and, in her words, "survived in London in 1946 during England's coldest winter in 50 years." In 1953, she was assigned to Hanoi, accompanying her boss and his wife as one of only three women in the U.S. mission in Hanoi. She recalled meeting Adlai Stevenson at a reception given by the U.S. consul general in Hanoi: "Being the only female, I was privileged to join him in a small circle for conversation. He was most charming and I was amused by how he would stand talking, holding the split tail of his suit coat by his thumbs and forefingers. He proved that he came well briefed when he turned to me and said: 'I understand that this country is a matriarchy.'" She added, "My office was a kind of liaison between the French and the Viet Minh Vietnamese. The Viet Minh then were still hoping that the Americans might come in on their side. … Who could know that within a few years America would be heavily engaged in a long and bloody military conflict in that engaging country." After Hanoi, she accompanied her boss to Korea where she met her husband-to-be of almost 60 years, John H. Rich, Jr., foreign correspondent for NBC News and former Portland Press Herald reporter. According to the Maine Sunday Telegram September 26, 1954, issue, "Of Maine interest is the announcement of the marriage of Miss Doris Lee Halstead of Akron, Ohio, and John H. Rich, Jr., of Portland, Aug. 31, in the Episcopal Church of the Nativity at St. Jean-de-Luz, France. … Irwin Shaw, novelist, short story writer and playwright, attended Mr. Rich as best man." The couple returned to New York, where their first two children were born 11 months apart, then moved to Berlin, where their youngest children, twins, were born just 11 months later. After four years in Berlin, the family moved to Paris, where, true to her unconventional nature, she began her children's education in French. When the family moved two years later to Tokyo, she kept her children in the Lycee Franco-Japonais de Tokyo so that they would never forget the French that they learned in Paris. In Japan, she applied her love of art to learning about modern Japanese prints: "I arrived in Japan in 1962, just ten years after the end of the American occupation of Japan. At the time, the Japanese were laboring to restore their heritage of traditional crafts, pottery, and printmaking. With the purchase of four prints from the 1965 College Women's Association of Japan show (an annual print show event that benefits a Japanese exchange student program with the United States), I started collecting works by Munakata, Shiko (1903-1975), one of the great modern Japanese printmakers." Like her, Munakata, named by the Japanese government as a Living National Treasure, was an iconoclast: "At the 1965 Association print show, Munakata had tea with a small group of us, including my nine-year old daughter. When I announced we would take him to his car, my daughter had not finished her cake and eyed it longingly. Munakata noted this, reached into his briefcase, pulled out one of his prints, and started to wrap her cake in it. At this point all of us shouted in dismay. With the outburst Munakata spared the print from chocolate icing and instead pulled out his pen and wrote on the print: 'To Barbarine Rich, from Munakata.'" Some years later, the Tokyo American Club named her "Woman of the Year," noting in its publication, "Mrs. Rich has not only set up all the attractive art displays in the TAC lobby each month, but also has set up the many fascinating lectures and slide shows by countless interesting personalities who have passed through Tokyo in the last five years." Believing that art would brighten hospital patients' spirits, she worked for many years with St. Luke's Hospital in Tokyo on the "Art for St. Luke's" project. D. Lee loved and appreciated old buildings, in addition to her interest in art. Before the Old Port was fashionable, she bought the brick building on the corner of Fore and Dana for a nominal sum. Even though she stepped through the floor upon entering the building for the first time, she thought it was beautiful and needed to be preserved. In South Portland, she bought a nineteenth century colonial, also to protect it. Next to the colonial was an old, detached store that was apparently condemned by the city. Undeterred, in the early eighties, she cut the store in half and transported it to Cape Elizabeth to become her retirement home. In addition to being a collector and preservationist, D. Lee also understood the importance of philanthropy. At Bowdoin College, her husband's alma mater, she established a scholarship fund "in support of scholarships to Bowdoin undergraduates, with a first preference to outstanding students majoring in Visual Arts and a second preference to outstanding students majoring in Art History." Ever her own counsel, she donated much of her Japanese print collection not just to Bowdoin but, to the disquiet of her Bowdoin alumni husband and two sons, to Amherst College, where several of the prints hang this spring in an art show. D. Lee is survived by her husband of 59 years, John H. Rich, Jr., of Cape Elizabeth, Maine; by her daughter, Barbarine Rich, and her husband, Toshio Okumura, of Boston, Massachusetts; by her oldest son, John H. Rich III, and his wife Joanne Rich, of Falmouth, Maine; by her son, Whitney Rich, and his wife Kumiko Umemoto of Tokyo, Japan; by her son, Nathaniel Rich, and his wife Ming Hsu of Hong Kong, China; by her brother, Ralph Halstead, and his wife Alice Halstead of Hemet, California; and by grandchildren Dylan, Madelaine, Malcolm, Johnny, and Helene. A celebration of D. Lee's life will be held at a later date this spring with burial in Seaside Cemetery in Cape Elizabeth. Please visit www.lindquistfuneralhome.com to view a video collage of her life and to share condolences, memories and tributes with her family. In lieu of flowers, a contribution may be made to the John Hubbard Rich, Jr. Family Scholarship Fund at Bowdoin College.
Arrangements under the direction of Lindquist Funeral Home, Yarmouth, ME.
See more
See Less
In Memory Of
Doris D. Lee Lee Halstead Rich
Help tell the story of your loved one's unique life. Leave a memory or share a photo below to show your support.