OBITUARIO
Irving Minter Groves Jr.
8 marzo , 1929

–

31 agosto , 2017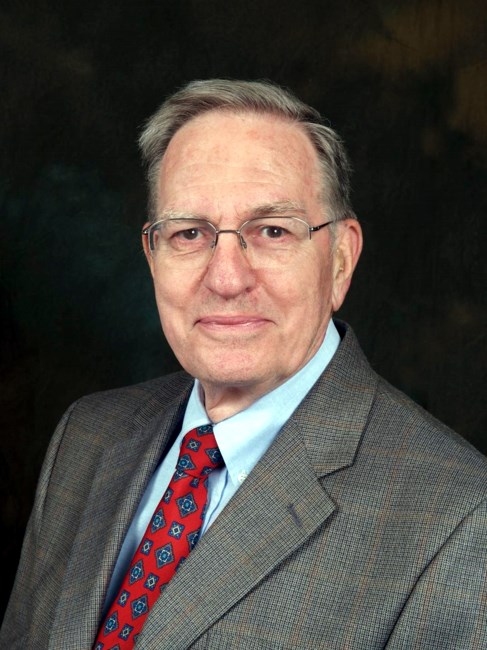 Irving Minter Groves, Jr., longtime Martinsville banker, respected businessman, tireless civic leader, community advocate, and beloved husband, father and grandfather, died on Thursday, August 31, 2017, in Memorial Hospital of Martinsville. He was 88. He was born on March 8, 1929, in Martinsville, Virginia, the son of Irving Minter and Mattie Hundley Groves, Sr. After graduating from Martinsville High School, he attended Randolph-Macon College, where he graduated with honors and was elected to membership in Phi Beta Kappa, ODK, and Who's Who. He then earned an MBA from the Wharton School of Finance, University of Pennsylvania. Groves joined Piedmont Trust Bank (now BB&T) in 1952 to start the bank's Trust Department. He held numerous senior management positions within the bank and was elected as its President and CEO in 1973. After the holding company, Piedmont Bank Group, was formed in 1977, Groves was designated as its first President and CEO. Under his leadership, Piedmont Bank Group grew to be one of the largest bank holding companies in southwest Virginia before its acquisition by BB&T. His advice and counsel were solicited by many local companies, on whose boards he served as a Director. In addition to Piedmont Trust Bank and Piedmont Bank Group, he also served on the board of directors of American Furniture Co, Inc., Hooker Furniture Corporation, Nationwide Homes, Tultex Corporation, American Standard Homes, Henry County Plywood, and several small, closely-held companies. Aside from the business demands on Groves' time, he also spent countless hours serving in leadership positions for numerous community and charitable endeavors. Among these, he served as President and Drive Chairman of the United Way, on the board of Memorial Hospital, President of the Kiwanis Club, Organizer and Chairman of the Martinsville-Henry County Economic Development Corporation, State Board Member of the Virginia Community College System, board member of the Virginia College Fund, board member of the Virginia Bankers Association, Chairman of the Scholarship Committee of Patrick Henry Community College, Trustee of Carlisle School, and President of the Community Recreation Center (predecessor to the YMCA). He also was an active participant in the leadership of the Boy Scouts of America (he was an Eagle Scout), the Bulldogs Boosters Club, and was Chairman of the Bond Drive for Martinsville High School. For his entire life, Groves was an involved member of the First United Methodist Church. Among other positions, he served the church as Vice Chairman of the Board of Trustees and Chairman of the Endowment Committee. Though Groves never sought recognition for his community service, the organizations that benefitted from his involvement and leadership chose to bestow upon him several prestigious awards, including: the Martinsville-Henry County Chamber of Commerce's most prestigious award, the Heck Ford Award; the Jaycee's Distinguished Service and Key Man Award; the Chamber of Commerce's Fred Herring Award; the Economic Development Corporation's Pillar Award; the Home Builders Association's Beducian-Gusler Award; and the American Red Cross's Outstanding Leadership Award. He was preceded in death by his parents and his lifelong sweetheart and wife of 64 years, Jett Carter Groves. Surviving are his three children, Irving Minter Groves, III, of Dallas, Texas, Jett Groves Wood (Reed) and Mattie Groves Sheppard (Steve) of Martinsville; six grandchildren, Vaughan Heilman, Claiborne Linvill (Darren), Mollie Dinnin (Adam), Jeremiah Wood, Micah Wood (Morgan) and A.J. Hice (Martha); three great- granddaughters; and a sister, Ruth Groves Chaney, of Martinsville. The family wishes to express its heartfelt gratitude to the many local doctors, nurses, and caregivers who gave so freely of themselves to comfort him, in particular during the last several years. A Graveside Service will be held at 10 a.m. on Tuesday, September 5, 2017, at Oakwood Cemetery, followed by a celebration of his life at 11 a.m. at the First United Methodist Church with the Revs. Ron Mateer and Keith Ritchie officiating. A reception will follow at Chatmoss Country Club. The family will receive friends at the First United Methodist Church from 4 to 6 p.m. on Monday, September 4, 2017. In lieu of flowers, the family requests memorials be made to either the First United Methodist Church (146 E. Main St., Martinsville, VA 24112), The Irving M. Groves, Jr. Scholarship at Patrick Henry Community College Foundation (Frith Hall 146, 645 Patriot Avenue, Martinsville, Virginia 24112), or to a charity of the donor's choice. McKee-Stone Funeral Home is handling the arrangements. To express condolences online, please visit www.collinsmckeestonemartinsville.com.
VER MÁS
VER MENOS
Servicios Previos
lunes,
04 septiembre, 2017
Visitation
martes,
05 septiembre, 2017
Graveside Service
martes,
05 septiembre, 2017
Celebration of Life
En Memoria De
Irving Minter Groves Jr.
Ayude a contar la historia de vida única de su ser querido. Deje un recuerdo o comparta una foto o video a continuación para mostrar su apoyo.