OBITUARIO
Myrna Land Gray
28 enero , 1931

–

9 mayo , 2021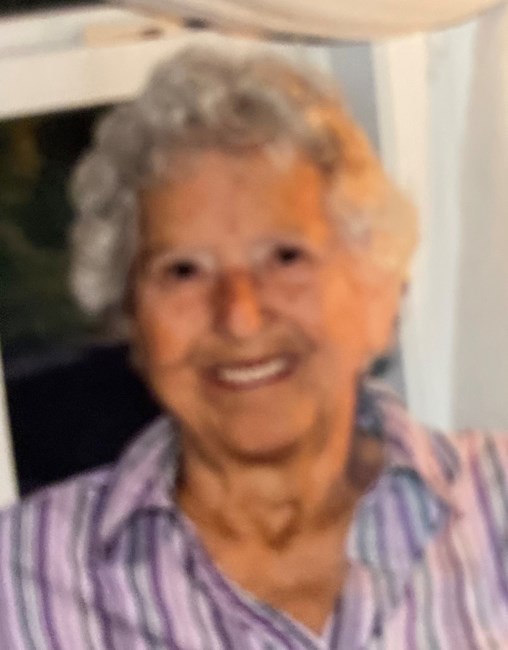 Myrna Land Gray slipped the earthly plane on Mother's Day, Sunday, May 9, 2021. At 90 years old, she had lived a long independent life. She spent the last year at Park Provence Independent Living in Slidell, LA, in coordination with Passages Hospice. She died after a long battle with thyroid cancer. When Myrna graduated from high school in El Reno, Oklahoma, there were only two socially acceptable career paths available to a woman: nursing and teaching. Myrna attended Baylor University, School of Nursing, earning an RN degree. During that time, she met and married her lifelong partner, William "Bill" Carl Gray, a tall skinny Air Force Medic. After nursing school, she balanced work, started a family and took classes as the demands of Bill's military service, jobs and school led to frequent moves. In 1960, he was hired by the Food and Drug Administration and they moved to New Orleans, Louisiana, which became their long term home. Over time, Bill's job morphed into that of an undercover DEA Agent, leaving Myrna to raise the family. She continued taking classes, while working in the chemistry lab. After finishing her BS degree she taught Math. Myrna placed a high value on education, becoming an advocate for gifted education in Orleans Parish. She was especially proud of her son, Jeffery's PhD in Applied Mathematics. One of her favorite charities was an American Indian school which encouraged a positive emphasis on their indigenous culture. She contributed to educating her grandchildren. Friends from her early years in New Orleans, credited her with giving them the strength to complete college and support their families after losing their husbands.
Her passion was Math and she eventually began a career completing tax returns for H&R Block Executive Tax Service. The seasonal work left her time to pursue another passion of traveling around the US. She loved her cats and prided herself on being the "Crazy Cat Lady". Myrna was active in the Order of the Eastern Star, Rachel Jackson Chapter # 241 and later Lakeshore Chapter # 59, serving as Worthy Matron multiple times.
She was predeceased by her husband, William Carl Gray; daughter, Kara McWhorter; and grandson, William Carl Gray, II. Myrna is survived by her brother, Walter Land, of Chicago, IL; daughter, Marylinn "Dianne" LeBlanc; son, Dr. Jeffery Frank Gray; grandchildren, Michelle StRomain, Davis Gray, Dr. Juliette Gray, Annette Gray, Andy Gray, Elizabeth McWhorter, Ian McWhorter, and Evan McWhorter; and great-grandchildren, include Josh Gray, Cullen Gray, and Ethan StRomain.
Relatives and friends are invited to attend the funeral service at Lake Lawn Metairie Funeral Home, 5100 Pontchartrain Blvd. in New Orleans, on Friday, May 14, 2021 at 4:00PM. A visitation will be held at the funeral home beginning at 2:00PM. The interment will be private.
To view and sign the guest book, please visit www.lakelawnmetairie.com
VER MÁS
VER MENOS
En Memoria De
Myrna Land Gray
Ayude a contar la historia de la vida única de su ser querido. Deja un recuerdo o comparte una foto debajo para mostrar tu apoyo.