OBITUARIO
Leonardo I. Bautista
27 febrero , 1947

–

22 enero , 2023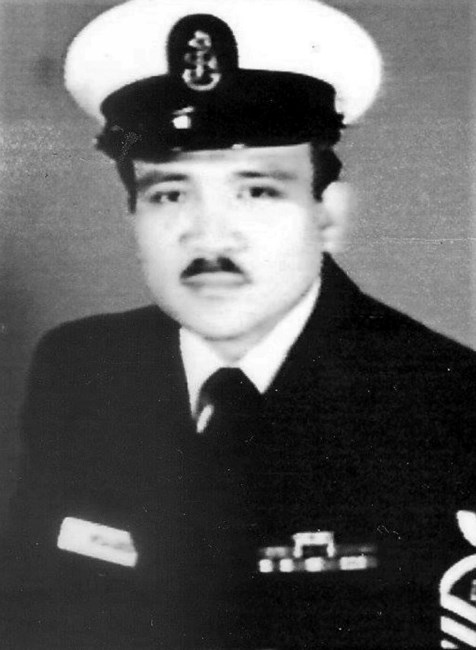 Leonardo I. Bautista Age 75, passed away due to heart failure on Sunday, January 22. 2023 at Sentara Virginia Beach General after several days of confinement at Sentara Leigh Hospital Transition Unit for 6 days from an Ambulance in Emergency Room for a suspected and needed immediate heart valve replacement. Leonardo was born February 27, 1947 in Manila, Philippines to the late Moises Q. Bautista and the late Eugenia I. Bautista of Bailen Cavite Philippines. He was predeceased by his older sister, Avelina or Ate Belen. Leo, Pare, Nards or Nardo as many of his close friends and family call him, went to Rizal High School in Pasig City, Metro Manila Philippines and a graduate of Class of 1964. After graduation, Leo pursued his dream of becoming a member of the USN and applied at the United States, Naval base in Sangley Point, Cavite, Philippines. He officially became one of the new groups of enlisted men on May 27, 1966. Leo married his teenage sweetheart Helie (Arcangel) , on August 8, 1968 in Manila District Court in his first visit back home. Helie joined Leo after college to start his own family. The following year, they were blessed with their first-born son they named "Lear", (combination of the first 2 letters of their names). By 1975, they were blessed with a second son, they named Lennard on August 17, 1975. And life seemed perfect. Tragedy struck the family when on June 17, 1989, their first-born 17-year-old son Lear, was killed in a boating accident while having fun with friends. And that turn their seemingly perfect lives upside down. Leonardo is survived by Helie, his wife of 54 years; his son, Lennard & his wife, Rea and 2 Beautiful Grandchildren, Sophia Grace "Ivanka", (the term of endearment, Leo and Helie addressed their first grandchild meaning "God is gracious") and 3-year-Old Olivia Marie of Williamsburg. Leo also was survived by his sister, Phoebe and husband Jimmy Figueroa of Virginia Beach; brothers, Nephtali and his wife Divine of Sydney Australia; and younger brother, Dan and his wife Carol of New Jersey; and many cousins, nieces, nephews and many family friends, and others whose lives Leonardo has touched. In addition to joining and retiring from the Navy after 28 years of service, one of Leo's proudest accomplishments was being the one to bring his entire family- his parents, his siblings, his wife, and his in-laws' families -from the Philippines over to the United States, in which all of them are full of gratitude and in deepest appreciation for such an opportunity. After serving the military, Leo went on to work with the USPS for 8 more years before retiring permanently to enjoy life for good, and life was good. Grateful To God And the opportunity given to him by this Great Country of USA and the US Navy. Grateful And Proud Leo. Visitations for Leonardo will be held Sunday, January 29, 2023 from 5:00 PM to 8:00 PM and Monday, January 30, 2023 from 5:00 PM to 8:00 PM. A celebration of life will occur Tuesday, January 31, 2023 at 2:00 PM, 601 N Witchduck Rd, Virginia Beach, Virginia 23462. A burial will follow at Rosewood Memorial Park. Fond memories and expressions of sympathy may be shared at www.kellumfuneralhome.com for the Bautista family.
VER MÁS
VER MENOS
FAMILIA

Arcangel "Helie" Bautista

Loving Wife of 54 Years

Lear Bautista

Son (deceased)

Lennard Bautista

Son

Rea Bautista

Daughter-in-law

Sophia Grace "Ivanka" Bautista

Grandchild

Olivia Marie Bautista

Grandchild

Phoebe Figueroa

Sister

Jimmy Figueroa

Brother-in-law

Nephtali Bautista

Brother

Divine Bautista

Sister-in-law

Dan Bautista

Brother

Carol Bautista

Sister-in-law

Moises Q. Bautista

Father (deceased)

Eugenia I. Bautista

Mother (deceased)

Avelina Belen

Sister (deceased)

He is also survived by many cousins, nieces, nephews and many family friends, and others whose lives Leonardo has touched.
En Memoria De
Leonardo I. Bautista