Avis de décès
Bonnie King
7 août 1949

–

15 janvier 2022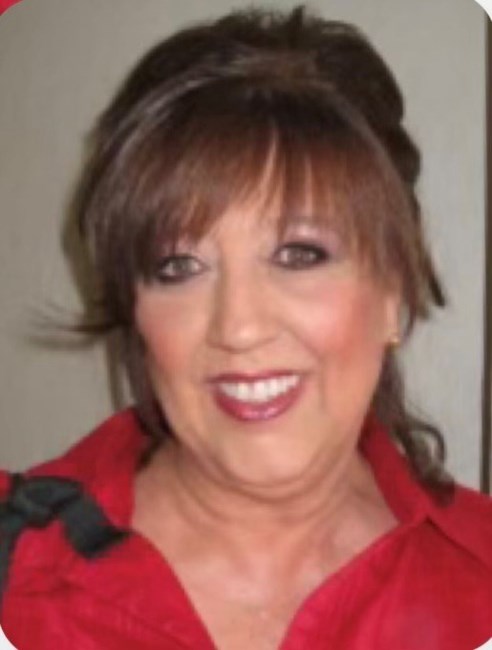 Bonnie Brandon King, age 72, of Franklin, Tn passed away on January 15, 2022. Bonnie was born on August 7, 1949 in Salisbury, NC to Walter L. Brandon and Francis (Lylerly) Brandon. Bonnie survived by: Her son Scott King and wife Brandy King; Daughter Kelly King and fiancé Sean Murray; Granddaughter Harper King; Sister Jo Lodge and husband Chris Lodge; Her long time companion Brett Ebbinghaus. Bonnie grew up in the wonderful little town of Salisbury, NC where she spent her formative years with her close and loving family. She enjoyed riding her bike to the pool with her sister, spending time with her Daddy and Momma, and going on trips to Myrtle Beach where she would shag dance all night. She definitely enjoyed Salisbury BBQ and Cheerwine. She excelled in school and had a love for The Arts, including her drama class of which gave her the opportunity to star in many plays including two Off Broadway shows. Bonnie was extremely proud to attend and graduate from the University of Georgia. She went on to receive her Masters Degree in Special Education, graduating summa cum laude, a degree that would benefit so many throughout her life. She developed a deep passion for Georgia Bulldogs football. She was blessed with a wonderful departing gift of a National Championship before she passed on. GO DAWGS! She took her education and extremely loving and generous personality, that we all know about, into her career of Special Education. Bonnie received the new name Mom in 1978 when she gave birth to her son Scott, followed up shortly in 1980 by her daughter Kelly. She would say with absolute certainty that this was her greatest accomplishment and calling in life. She was so attentive to her children's needs, education and dreams. She was in so many places at the same time that you would think there was fifty of her. She loved her son's sports and took him to every practice and attended every game. This would go on all year long. With her love of sports she enjoyed and cheered fiercely. You would hear her cheers over everyone, and it didn't stop at the games... she would become the coach at home, away from the field. She started taking her daughter to dance class at the age of two. She nurtured her developing talent into a professional career within a few short years by spending countless hours at the dance studio, vocal lessons, and competitions. With her passion for the arts, she reveled in every minute. Her children's education was always pushed to the front. Every week included late night quizzing, finishing art projects, homework and studying for tests. She prided herself on both of her children going multiple years without missing a day of school. Along with all of her motherly activities, she was a pillar in the community. She was the President of the Vanderbilt Children's Hospital Foundation. She participated in church choir, organizing church activities, and directing school talent shows that were a hit every year. She was also an essential part of bringing her children into and helping them thrive in their professional lives. A little later in life Bonnie would go back to teaching Special Education to children. Once again sharing her incredible gifts by helping so many children become the best versions of themselves that they could be. She was a mentor to not only her students, but friends of her children, and many of her colleagues as well. She formed many everlasting friendships during this time, as she did her entire life. For the last six years she found her pure bliss and joy in her granddaughter, Harper. Words can't express the love and pure happiness in the bond they shared. Mimi has been a constant in her life. They were best buds. Our 72 year old Mimi never missed a Zoo trip, Disneyland, ballet class and weekly trips to the water park. After retirement she continued on as Harper's preschool teacher, helping to light a fire and curiosity for learning in one more kid. The perfect grandmother. In her recent years of retirement Bonnie enjoyed spending time with her friends, her weekly FaceTime calls with all of her cousins and sister, and was a proud member of DAR (Daughters of the Revolution). She was very proud to be an American and loved God with all her heart. As we all know, she was an amazing person with a special indescribable gift of brightening every ones lives that she came into and every person she crossed paths with. With our Mom's love, big personality and that wonderful smile she could light up the world.....and she did! A celebration of life service will be held at 11:00 a.m. on Saturday January 29, 2022 Bethlehem United Methodist Church, Franklin TN. A gathering of family and friends one hour prior to the service. Burial to follow at 2:00 p.m. at Woodlawn Memorial Park. In memory of Bonnie life donations may be made to the Bethlehem United Methodist Church in her name.
VOIR PLUS
VOIR MOINS
Services Précédents
Gathering of Family and Friends
En mémoire de
Bonnie King
Aidez à raconter l'histoire de la vie unique de votre bien-aimé. Laissez un souvenir ou partagez une photo ou une vidéo ci-dessous pour montrer votre soutien.