Avis de décès
Ed Peters
21 août 1950

–

3 juin 2020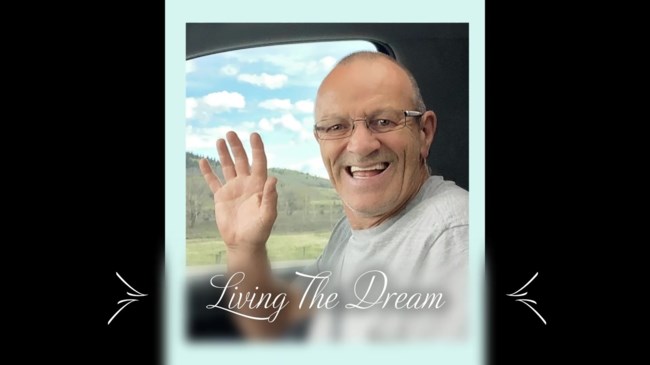 Ed "Eddy" Peters
Ed Peters passed away unexpectedly on June 3, 2020, while doing what he loved — helping his wife Bev and working outside in the sun.
Ed is survived by his loving wife Bev (nee Lamoureux) (married in 1972), daughter Jennifer (Mark), son Jeff (Jody), and granddaughter Sloane.
Ed was born on August 21, 1950, in the town of Sustern, Netherlands. He immigrated to Calgary, AB, Canada in 1960 with his parents Gerard and Christina Peters, as well as his brothers, Matt, Rick, Jack and Pim. Ed grew up in the West Hillhurst community, graduated from St. Francis High School and later graduated with a Horticultural Degree from The University of Guelph, Ontario.
Ed worked for City of Calgary Parks Department for 35 years leaving his footprints in the developing and designing of City Parks such as Ellison Birth Forest Park, Carburn Park and many more through his years of service for the City. Ed was more than willing to share his knowledge of trees and plants with whoever asked for his advice.
After Ed retired he spent 10 plus years volunteering in the Calgary Buffaloes Hockey Association as a dedicated non parent manager and was a caring mentor and made a big impression in the association with parents, players and board members alike.
You could always find Ed at Shanks Sports Bar enjoying himself while betting on horse races with his buddies and sharing in lots of fun and laughter. Golfing and watching any sport on TV was another of his favourite retirement pastimes. It wasn't unusual to find Ed walking his dog Abby and his grand dogs Tacoma, Molson & Kola around the neighbourhood as well.
Going to the cabin at Cocollala Lake, Idaho was his treasured place of pleasure. Ed also enjoyed vacationing with Bev and their many family members and friends to various hot and exotic places. His highlight vacations were visiting relatives in Holland and going to the Breeders Cup in Kentucky.
He loved his children and was always there for them. Ed was particularly supportive and proud of Jenn's and Jeff's accomplishments. His granddaughter Sloane was the apple of his eye and he cherished spending time watching her take part in all of her different sports and activities.
Always there for his family, friends, neighbours and even strangers to help in any way he could, Ed was known as the guy you could always count on. He was one of Calgary's Snow Angels, always on hand to pick up a shovel and help a neighbour clear their place in winter.
If you were to ask Ed on any given day how he was doing, he would respond with his favourite saying, "Living the Dream!" His outgoing and positive nature touched so many people in so many ways. Ed will never be forgotten.
In lieu of flowers, the family invites you to donate in Ed's spirit and name to a local charity close to your heart. The family suggests the Heart and Stroke Foundation https://www.heartandstroke.ca/heart or the Animal Rescue Foundation https://arf.ab.ca/
VOIR PLUS
VOIR MOINS
En mémoire de
Ed Peters
Aidez à raconter l'histoire de la vie unique de votre être cher. Laissez un souvenir ou partagez une photo ci-dessous pour montrer votre soutien.