Avis de décès
William "Bill" Patrick Bouthillier, B.Sc., M.B.A., P.Eng
27 décembre 1947

–

9 mars 2023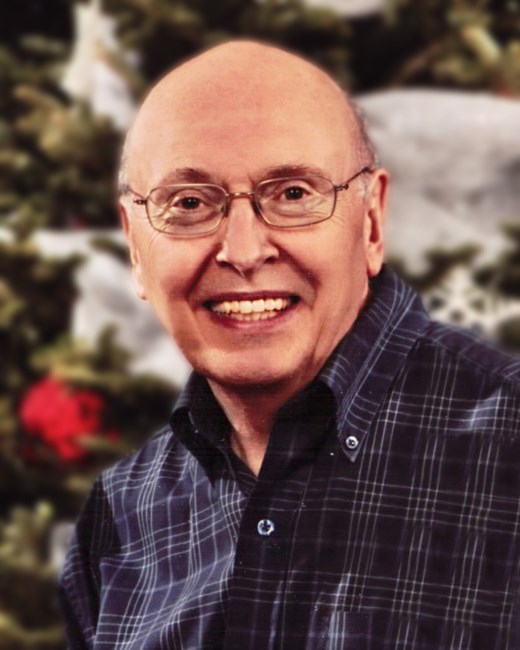 Bouthillier, William (Bill) Patrick, B.Sc., M.B.A., P.Eng December 27, 1947 Edmonton March 9, 2023 Calgary It is with great sadness and heavy hearts that the family of William (Bill) Patrick Bouthillier of Calgary, Alberta announce his passing. Bill passed away unexpectedly early on Thursday, March 9, 2023 at 75 years of age after a very brief and courageous battle with cancer. Bill is survived by his wife of 51 years, Virginia (Ginny) Bouthillier and son Paul Bouthillier. He loved them both deeply, they meant the world to him. Ginny and Paul will hold him closely in their hearts and minds. Not a day will go by that they won't be thinking of him and remembering all that he was to them. Bill was born in Edmonton, Alberta on December 27, 1947 as the first-born of seven boys spanning eleven years. He was kinesthetic, active and sports-minded. He progressed through the scouting movement to be a Rover Scout and this is where he learned many of his outdoor skills. Ginny was never concerned about getting lost if she was with him. The family's bountiful garden at their home on Edmonton's 116 Street supplied much healthy food and family dinners were a lively, boisterous affair on a long dining room table. He earned his Bachelor of Science degree in Mining Engineering at the University of Alberta in 1970. The year after, Bill married the love of his life, Ginny Ford, when they were both 23. A wonderful and exciting trip to Europe would follow, with a four month trek to fourteen countries carrying heavy backpacks, camping and staying in youth hostels while getting their money's worth travelling with their handy dandy Eurail passes. In 1975, Bill and Ginny were delighted to welcome the birth of their only child, Paul Jonathan, on an exceptionally cold February night in northern Quebec. The three spent many happy days in nature, hiking and picking wild blueberries that summer carrying Paul in a backpack carrier. Being in the mining industry was interesting to Bill and a good match for his skills, so he was glad he made the right choice for his life's work. Early career opportunities included working and living in the Yukon, Northern Quebec, and southern British Columbia before settling in Calgary in late 1980 which would remain as Bill's residence for the remainder of his life. Several years later, in 1986, he would achieve a Masters of Business Administration from the University of Calgary. Working within the mining and gas community in Calgary, a cornerstone of his career was his work for Canadian Western Natural Gas Co. Ltd. between 1986 through 1999. He greatly enjoyed progressing through the organization in a variety of technical and engineering capacities and would even work within their marketing group. Bill went on to form his own company, Bouthillier Ventures Ltd., and was employed in contract roles in the area of Cost Engineering. He retired in 2014 at the age of 66. Bill loved being an Engineer, always competent and meticulously carrying out his work duties in his usual conscientious manner. Every company he worked for was very fortunate indeed to have him there. True to his engineering roots and training, his father being a Civil Engineering professor for 41 years at the University of Alberta, Bill always approached life methodically and was clearly a "numbers man". Practical, logical and pragmatic, he was a true problem solver and never gave up until the concrete issue was resolved. He often developed unique process inventions and techniques to achieve success in home handyman work projects, yard or home repairs and improvements. Bill stood for and admired honesty and directness, and kept every promise he made – if he said he was going to do something, he would follow through. Bill was proud to have an affiliation with many clubs and organizations and served on the executive in some capacity for most he joined. He was a member of APEGA and the Canadian Institute of Mining and Metallurgy (CIMM). He was involved with District 42 Toastmasters for many years (Rocky Mountain #2730 club), including being the editor of their newsletter, "The Peak Report" – which won the "Best Club Bulletin Awards" for the district in 1990. As a member of the Archaeological Society of Alberta, he had a particular interest in rock art (petroglyphs and pictographs). For many years before and after retiring, Bill greatly enjoyed his association with the First Canadian Collectors Club (FCCC) and his role as the club's Treasurer for the past eight years (Ginny would call him the "Club's CFO"). He was particularly fascinated with researching his finds. While growing up, all that Bill collected were stamps and coins. Ginny would tactfully and regularly remind him of how little space they took up compared to what he has collected more recently! Ceramics were a highlight of his collecting interest which piqued his curiosity about a plethora of other interesting collectibles. He met many good friends here who shared his interest in collecting quality pieces from the past. He loved day trips or multi-day excursions with Ginny across small towns of Alberta, British Columbia and Saskatchewan, going for a long invigorating hike first, then exploring new (to them) hidden gems. They also enjoyed many hours riding their bikes down forest paths together. Bill's hobbies throughout his life included reading, hiking, cross-country skiing, camping, canoeing, fishing, curling, swimming, cycling and woodworking, puttering around in his workshop tinkering with and fixing things. He prided himself on his fitness level and rarely missed a morning jog throughout the many decades of his life. One summer, when his son was small, Paul would ride his bicycle alongside Bill during his jogs and collect sidewalk-littered bottles and cans for refunds – a big income for a seven-year-old! It was a simple and early lesson on responsibility, pitching in to improve the neighborhood's cleanliness, and the value and reward of entrepreneurship and hard work. In Bill's retirement and even up until last Christmas, he would swim lengths for one hour straight at the local community pool three times per week and do weight training two times per week. He was a youthful and fit 74 year old with the vitality and energy of a much younger man. Bill would join a Calgary drum circle and greatly enjoyed exploring a musical outlet for the first time on different sized and sounding drums that would be provided. While Bill was known for his quiet nature, he often had a spirited and mischievous sense of humour. Ginny fondly loves to recollect the anecdote of Paul at age four lining up his toy cars all in a row on his bedroom floor and Bill would surreptitiously change the angle of one car ever so slightly after saying goodnight, to see if Paul would notice the change in the morning and then what the reaction would be. His son would notice and a shout of "Hey! My car got moved!" would be heard upon waking up. On another occasion, when the soundtrack for the 2013 movie "Man of Steel" featured twelve all-star drummers assembled for a drum circle, Bill would quip with his classic dry humour, that although he has the drum circle training and experience in his background, he simply couldn't fit the task into his very busy schedule and thus had to decline that invite. Bill looked at his life with optimism, was an "early bird" riser and treated those around him fairly and evenly, free from negativity or sarcasm. He inspired his son's love of science fiction and computer technology when his son was small and Paul went on to work in the information technology field. In retirement, Bill enthusiastically enjoyed discussing movies and television shows with his son across all genres, especially discovering or rediscovering classic Westerns of the 1950's and 1960's or eagerly anticipating the latest science fiction genre releases. Bill loved Ginny and Paul unconditionally with never any criticism or suggestion of them changing in any way who they were, and loved who they each were – and told Ginny she was his favourite person to be around because she was so fun and free-spirited. He felt such pride when he thought and spoke of Paul, and felt lucky and fortunate to be his Dad and so admired Paul's character and his many attributes and qualities. Ginny thought of Bill as her protector, something he did well - he was her warrior. He grounded her with his earthy energy. She appreciated his constancy, reliability, consistency, loyalty and dependable steadfastness. After being exceptionally healthy all of his life, Bill was diagnosed with Stage 4 Stomach Cancer in the middle of January 2023 and had begun chemotherapy treatments, but quite recently deteriorated rapidly despite it appearing that he would have more time. At the end of his life, he was in the hospital for four and half days and passed away peacefully with Ginny at his side. Bill was predeceased by his loving parents, Patrick Bouthillier (2011) and Eleanor Bouthillier (2016), his youngest brother Ron (1981) and his sister-in-law, Colette Bouthillier (2015). In addition to Ginny and Paul, Bill is survived by his five younger brothers; Bob, Ed (Marianne), Jim (Susan), Tom (Tina), Don (Joanne), his brothers-in-law Dave Ford (Jayne), Terry Ford (Karen) and 17 nieces and nephews! Condolences and your memories of Bill may be left at www.fostersgardenchapel.ca. As requested by Bill, there will be no public service and there will be a cremation. A tree may be planted in Bill's memory via https://www.alivingtribute.ca/ The family wishes to thank all those who cared for Bill during his brief stay at the Foothills Medical Centre – his beginning treatment at the Tom Baker Cancer Centre and at the end, the Emergency Department and Ward 47 Intensive Palliative care. Dr. Jose Monzon and his team of doctors, each and every nurse and assistant were exceptionally competent, attentive, kind and compassionate in their care of Bill.
VOIR PLUS
VOIR MOINS
Prestations de Service
Aucun service public n'est prévu en ce moment. Recevez un avis lorsque des services sont mis à jour.
recevoir des avis
En mémoire de
William "Bill" Patrick Bouthillier, B.Sc., M.B.A., P.Eng