Avis de décès
Ernest Brian Peach
10 mai 1942

–

27 avril 2016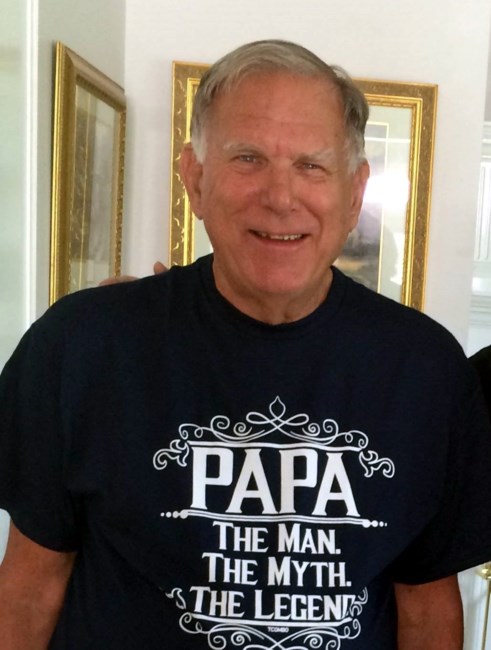 Dr. Ernest Brian Peach, 73, of Gadsden, Alabama died on April 27, 2016 at his home of sudden cardiac arrest. Brian was born in Fresno, California on May 10, 1942 to Ernest August Peach and Marjorie Ruth Hansman. He attended primary and secondary schools in Oakland, California. At age 16 he began college courses at the University of California at Berkeley, where he earned a Batchelor of Science in Business in 1964. A member of Air Force ROTC in college, he was one of the flag bearers for President John F. Kennedy on March 23, 1962 during the President's address for the University's 94th Charter Day. Upon graduation E. Brian Peach entered the Air Force in July 1964. He joined Mensa in 1965. At James Connally Air Force Base in Waco, Texas he met Lynda L. Coffman who was attending Baylor University and the two married in Waco, Texas on December 18, 1967. The base was closing, but due to illness the Air Force held one plane and instructor and Brian had the distinction of being the last person to complete navigator training at James Connally. Dr. Peach had two decorated careers. First he retired in 1985 as a Major in the United States Air Force, after serving 21 years. He flew thousands of wartime hours in Vietnam while stationed at Clark Air Force Base in the Philippines, including a crash landing and two no-return missions. During one, Brian's flight crew followed two planes believed to be shot down (one exploded at the LZ). They landed, loaded, and took off their C-130 in less than a minute under heavy fire with VC attacking on all sides. The overloaded plane should not have left the ground but the skilled crew safely returned over 200 men, who each shook every crew members' hand and assured them they would forever be grateful as they were sure they were dead. For this mission and many others Brian was awarded the Distinguished Flying Cross, Air Medal with one Silver & 3 Bronze CLCs, AF Commendation Medal, Armed Forces Expeditionary Medal, Combat Readiness Medal, AF Longevity Service Ribbon with 4 CLCs, National Defense Service Medal, Vietnam Service Medal with one Silver & one Bronze service stars, AF Presidentail Unit Citation with one OLC, Navy Marine Corps Presidential Unit Citation, AF Outstanding Unit Award with 3 OLCs, Philippine Presidential Unit Citation, Republic of Vietnam Gallantry Cross with Palm, and the Republic of Vietnam Campaign Medal. Stationed at Sewart Air Force Base outside Nashville, Tennessee, he was an instructor navigator. After Sewart closed in March 1971, he moved to Little Rock Air Force Base, Arkansas. Still in C-130s, at times he was TDY (temporary duty) more than he was at home. Selected as one of the "best of the best" Air Force members to write and prepare the Air Force training for the new E-3 Sentry AWACS (Airborne Warning and Control Wing) in early 1975, he moved his family to the Seattle, Washington area where he worked at Boeing along with some of Air Force's finest. Eighteen months later, his military family made its last move when he was assigned to the AWACS wing at Tinker Air Force Base in Oklahoma City; he retired 15 years later. Upon retiring from the Air Force, Brian's best opportunity lay with furthering his education by pursuing his MBA at the Univeristy of Oklahoma, where his stellar performance lead the faculty to encourage him to complete his doctorate. On August 3, 1992 he received a PhD in Business specializing in Strategy, having already joined the faculty of University of West Florida in Pensacola the previous fall semester. Dr. Peach retired Professor Emeritus in 2010 from UWF. During his tenure he actively published and garnered several honors including the E. W. Hopkins Faculty Development Award (College of Business) in 1999. He served on the Governor's Task Force, a distinguished group of six serving the Florida State Department of Education. He was a member of Phi Kappa Phi and the Academy of Management serving in several positions on each. The Management Consulting Division of the Academy of Management awarded him Webmaster of the Century in August, 1999. Despite his dedication in service of said organizations, the UWF senate, and publishing numerous articles and book chapters, his true love was teaching. His students found him tough but fair and teaching at a level his colleagues said "set the bar" in the School of Business. Brian was a man of deep faith, a wonderful husband, father, and adoring grandfather. He taught countless people, including his wife, children, and his four oldest grandchildren, to slalom water ski. He loved nothing more than a day on the water with his family. He faithfully followed Cal Bears and Oklahoma Sooner football, and never did forgive the Oakland Raiders for moving to Los Angeles. A perfect Saturday was the family around the big screen watching the game, a big bowl of popcorn, and a Coke. Dr. Peach is survived by his wife of 48 years, Lynda Coffman Peach of Gadsden, Alabama, his daughter, C. Michele Peach of Marietta, Georgia, his son, Scott Brian Peach and wife Bridget of Mobile, Alabama and his sister, Merlaine Calhoun and husband Ronald of Pahrump, Nevada. His beloved grandchildren were a special joy: Zelda, Aidan, Gianna & Lucy Peach; Emma and Harmon Rasmussen. He is also survived by his nephew, Clay Calhoun of Pahrump, Nevada and niece, Kieron Calhoun of Columbus, Ohio. A riverside Celebration of Life will be held on April 28th from 10:00am to 3:00 pm at his home where he loved to spend time with his children and grandchildren. We will share stories, have lunch, and enjoy ourselves as he would love, overlooking the water. Please RSVP to the family or Collier-Butler Funeral Home of Gadsden, Alabama 256-543-2140 if attending celebration. In lieu of flowers, donations may be made to a University of West Florida Memorial Fund in his memory: http://www.uwf.edu/give/PeachMemorial .
VOIR PLUS
VOIR MOINS
Prestations de Service
Aucun service public n'est prévu en ce moment. Recevez un avis lorsque des services sont mis à jour.
recevoir des avis
En mémoire de
Ernest Brian Peach