Avis de décès
Lawrence Dennis Frutkin
14 décembre 1941

–

20 janvier 2022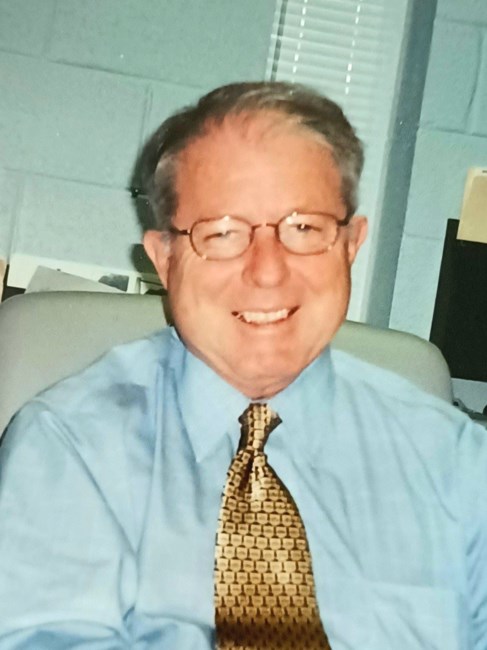 Lawrence Dennis Frutkin passed away Thursday, January 20, 2022. Born to Reynold (Rennie) and Annabel Frutkin in Cleveland, Ohio, on December 14, 1941, a week after Pearl Harbor, he grew up in the Cleveland suburb of Parma and attended St. Francis de Sales grade school and Parma High School, graduating in the Class of 1959. As a young man, he was an active and energetic athlete, competing and winning championships in cross-country running and engaging in long-distance swimming. He loved tennis and, later, golf. After high school, he attended Ohio State University. He left Ohio State a year before graduating to enter Mercer University School of Law in Macon, Georgia on a full scholarship. After obtaining his law degree in 1966, he joined Northern Trust in Chicago as a tax attorney. He sat for the Illinois and Indiana bar exams in the same week. He soon became a deputy attorney general for the State of Indiana, focused on homicide appeals before the Indiana Supreme Court. He later joined Arthur E. Ecklund to eventually form the eastside Indianapolis firm of Ecklund & Frutkin, later Ecklund, Frutkin & Grant. His focus at first was retail collection law, and when Merchants Bank (now National City Bank) became a client, the firm blossomed. His practice broadened into financial & business law, especially creditor rights, but also included estate planning and asset protection. HIs clients grew to include Indiana National Bank, Bank One, National Bank of Detroit, and Ransburg Corporation, for which he helped organize a public offering. With several partners he bought a subsidiary of Ransburg's, called Glas-Craft Inc., and became chairman of the board there. (Glas-Craft later became Cohesant Technologies.) In 1976, he also became an underwriting name at Lloyds of London. The estate planning part of his career was rooted in his knowledge of tax law, but was nurtured through his friendship with his early law partner, Art Ecklund, who for many years was a commissioner in the Marion County Probate Court. Together they became instructors and adjunct professors at IUPUI, teaching a Saturday morning course in Wills, Trusts & Estates in IUPUI's Continuing Education Forum. His final chapter in international business was as a director and Chief Financial Officer for Caribbean Cigar Company, where he worked on foreign banking and organized offshore tax-free sales programs. His love for travel led him as a college student to Berlin, Paris, and even Moscow in the middle of the Cold War. He saw with his own eyes the hulk of Gary Powers' downed U-2 spy plane on display in Red Square in Moscow. He spent a student year in Paris during the Algerian Revolution. Later, after intensive experimentation, he readily told all that his favorite restaurant in the world was Le Taillevent in Paris. Through his career and life, he led family and friends on many sparkling adventures until Parkinson's disease interfered. Even then generosity, friendship, loyalty and love of adventure never died in his presence. Lawrence is survived by his wife Dolores, known to all as Dee, and four children: Michelle Frutkin, Monica Callaghan (Michael), Maureen O'Connor (John), and Lawrence Reynold Frutkin (Emma), He is also survived by three siblings: Reynold (Bud) Frutkin (Ann), Mark Frutkin (Faith) and Marilyn Grace (James). Two of his siblings live in Canada: Marilyn in Toronto, Mark in Ottawa. He is also survived by eight grandchildren. Visitation will be in Indianapolis on Monday, January 31, 2022, from 10:00 AM to 12:00 PM at Holy Spirit at Geist church, followed by Mass. To livestream funeral Mass, google "YouTube Holy Spirit at Geist Frutkin funeral Mass" at 12:00 PM on day of funeral. Memorial donations are suggested to Rock Steady Boxing, Inc. to help support people suffering from Parkinson's disease (Please see ROCKSTEADYBOXING.ORG).
VOIR PLUS
VOIR MOINS
En mémoire de
Lawrence Dennis Frutkin
Aidez à raconter l'histoire de la vie unique de votre bien-aimé. Laissez un souvenir ou partagez une photo ou une vidéo ci-dessous pour montrer votre soutien.