Avis de décès
John Peter Laborde
5 novembre 1923

–

21 octobre 2021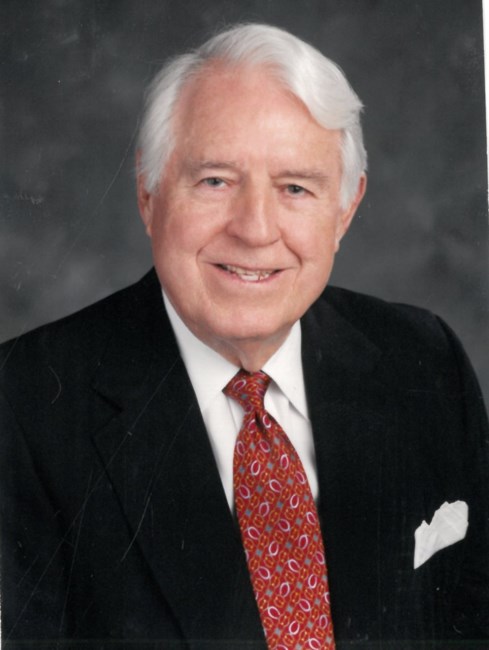 John Peter Laborde, lovingly known as "Jean Pierre," age 97, of New Orleans, Louisiana, devoted husband, father, family man, businessman, philanthropist and civic leader, died peacefully on October 21, 2021, surrounded by his loving family. Born in Marksville, Louisiana, on November 5, 1923, the fifth child of his parents, Cliffe Edward Laborde, Sr. and Hilda Moreau Laborde. He is survived by his loving wife of 27 years, Sylvia Reuther Laborde, and four of his six children, Cliffe F. Laborde (Margaret), Gary L. Laborde (Betsy), John Peter Laborde, Jr. (Renee'), and Adrienne Laborde Macgowan (Charles). He was preceded in death by his oldest son, John Tracy Laborde (Susan) and by Mark Lee Laborde, who died one day after his birth in 1952. He is also survived by 16 grandchildren, 18 great grandchildren, and 4 step-grandchildren. He was preceded in death by brothers Cliffe Edward, Alden, and Lucien Laborde, and sister Marguerite Laborde Major LeBlanc.
Mr. Laborde spent his early years in Marksville, attended high school in Hammond, and entered Louisiana State University in 1940, at the age of 16. In 1942, he was named Cadet Colonel of the ROTC, and in 1943, during WWII, he was called to active duty, U.S. Army. After graduating first in his class from the OCS at Ft. Benning, Georgia, he was transferred to New Guinea then to Leyte in the Philippine Islands, assigned to the 24th Infantry Division. He was shortly thereafter selected to join General Douglas MacArthur's Headquarters' staff (GHQ) in a confidential and very sensitive position, and was moved to Manila then Yokohama, Japan, with GHQ at the time of Japan's surrender. He then spent a year in GHQ Tokyo. He was awarded a Bronze Star and other campaign ribbons for exceptional service in support of combat operations, and he received an Honorable Discharge in 1946, having attained the rank of Captain.
Mr. Laborde entered LSU Law School in 1946, graduating in 1949 with a Juris Doctorate Degree, having been inducted into Omicron Delta Kappa honorary fraternity and serving as its President. He began practicing law in Marksville, ultimately moving to New Orleans in 1950 to enter the emerging energy sector as District Land Manager with Richardson & Bass. In 1956, in concert with two of his brothers, Alden and C.E. Laborde, he founded Tidewater Inc., a publicly owned company, where he remained Chairman and CEO for 38 years, developing Tidewater into the largest oil and gas marine owner and operator of vessels in the world, owning 650 vessels and employing approximately 8,500 total employees in 1994. Upon his retirement in 1994, Tidewater established an academic chair at LSU in his name. Laborde's business accomplishments were legendary, including his serving on the Board of Directors of many non-profit organizations and numerous publically owned companies, including Tidewater, Bell South, South Central Bell Telephone, Hibernia National Bank, America Bankers Insurance Group, Mid Con Corporation, Stewart Enterprises, Stolt-Comex Seaway, United Energy Resources, United Gas Corp., V.T. Halter Marine, and Stone Energy.
Laborde was also active in civic, religious and professional affairs, heading various causes too many to name, but including being a founding member of the National Ocean Industries Association and the Offshore Marine Service Association, serving as chairman of various Archdiocese of New Orleans initiatives, and serving as a Director on the Boards of WLAE television, the Metropolitan Crime Commission of New Orleans, WYES television, the World Trade Center, Ochsner Foundation, The National World War II Museum, the Business Council of New Orleans (serving as Chairman), the LSU Foundation, Campanile Charities, Inc., Council for a Better Louisiana (CABL), the New Orleans Museum of Art, The New Orleans Philharmonic Symphony, the Board of Commissioners of the Port of New Orleans, and serving as a trustee and Board Chairman for Dominican College, and Loyola University, Public Affairs Research Council of Louisiana and Chairman of the Health Education Authority of Louisiana, which provided financing for Tulane and Ochsner Hospitals, and serving on the Southern Growth Policies Board, Commission on Future of the South, representing the State of Louisiana. He was Chairman of The Louisiana Recovery Authority Support Foundation after hurricane Katrina, as well as cofounder and past chairman of the Young Presidents' Organization, Louisiana Chapter. Since his graduation from LSU Law School, he has been a member of the American and Louisiana Bar Association.
Mr. Laborde's honors and awards were numerous, but ones of which he was most appreciative were the Order of St. Louis IX Medallion from the Archdiocese of New Orleans in 2021, given to a layperson who has devoted himself to the work of the Catholic Church; the "Integritas Vitae" Award from Loyola University in 2015, presented to an individual who "exemplifies a high moral character and a commitment to selfless service done without expecting rewards or public recognition;" and in 2013, the Pope John Paul II award from the Catholic Foundation of the Archdiocese of New Orleans, given annually to a layperson who "exhibits inspirational examples of Christian stewardship." He also received in 2009 the St. Martin de Porres Award from the Southern Dominican Province for "his love of Christian family values, for his visionary business spirit, and for his sense of social justice." Laborde was honored in 2014 with the "Soldier for Life Award" during Army Week NOLA, received the Louisiana Lifetime Achievement Award in 2012 from the Association for Corporate Growth, was inducted into the Offshore Energy Center's Hall of Fame in 2005, received the Junior Achievement Lifetime Achievement Award in 2003, was named a "Louisiana Legend" in 2000 by the Friends of Louisiana Public Broadcasting, received honorary doctorate degrees in humane letters from LSU and Loyola, and was named outstanding alumnus by the LSU Alumni Association, as well as the LSU Law Alumnus of the Year. He also received the Meritorious Recognition Award from The Military and Hospitaller Order of Saint Lazarus of Jerusalem in 2011. One of the honors of which he was most proud was having the John P. Laborde Energy Law Center of the LSU Paul M. Hebert Law School named in his honor, where he established four Professorships in Energy Law and endowed 10 scholarships.
He was a parishioner of Holy Name of Jesus Church for 60 years. Laborde was also a member of the New Orleans Country Club, the Pickwick Club, the Southern Yacht Club and other social and Carnival organizations.
While devoting much of his life to his business, religious, educational and civic pursuits, nothing was more important to him than his family. Laborde was the consummate gentleman and friend, and is the last of the "greatest generation" of the Laborde family. He leaves behind a large extended loving family and many friends who admired him for his example of leadership, integrity, honesty, service, and family values. A bronze statue was dedicated by his family in Audubon Park in 1998 in his honor, with the inscription of "To John P. Laborde, Jean Pierre, May his indomitable spirit continue to influence generations to come." We are certain that his influence will continue for many generations, a legacy that will not soon be forgotten.
Relatives and friends are invited to the visitation from 10:00 AM to 12:00 PM at Holy Name of Jesus Catholic Church, 6367 St. Charles Avenue, New Orleans on Tuesday, October 26, 2021 followed by a Mass of Christian Burial at noon, celebrated by Most Reverend Gregory M. Aymond, Archbishop of New Orleans. Private interment will follow in the family mausoleum in Metairie Cemetery. In lieu of flowers, memorial donations may be made to the LSU Foundation, Loyola University, WWII Museum, The Archdiocese of New Orleans, Catholic Charities, or a charity of donor's choice.
To view and sign the family guestbook, please visit www.lakelawnmetairie.com.
VOIR PLUS
VOIR MOINS
En mémoire de
John Peter Laborde
Aidez à raconter l'histoire de la vie unique de votre être cher. Laissez un souvenir ou partagez une photo ci-dessous pour montrer votre soutien.