Avis de décès
Raymond "Ray" Paul Hock Jr.
15 mars 1939

–

21 novembre 2021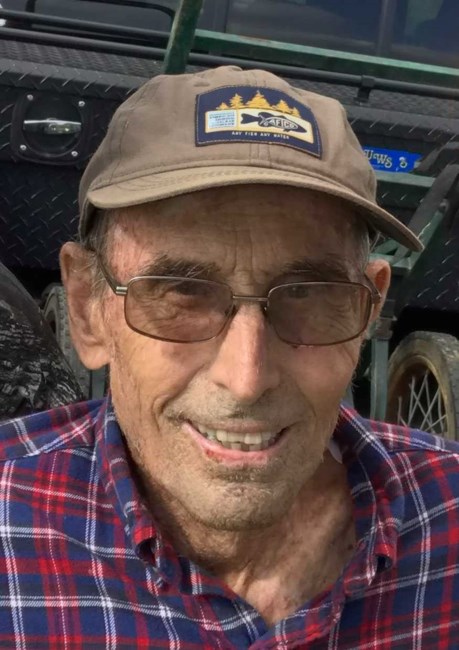 Raymond "Ray" Paul Hock, Jr., 82, of Newport, NC went to meet Jesus on November 21, 2021. Ray was born in Richmond, VA on March 15, 1939, and was the loving husband of 57 years to Linda Johnson Hock.
Ray is survived by his children Raymond Paul Hock, III and wife Alexandra Shannon Hock (Raleigh, NC), Jane Elizabeth Hock Brock and husband Damon Alexander Brock (Raleigh, NC), and Suzanne Virginia Hock Vandergrift and husband Garland Casey Vandergrift (Summerfield, NC); Grandchildren: Kenan Alexander "Scout" Brock, Samuel William Brock, Raymond Paul Hock IV, Stratton Bellamy Brock, Katherine McKnew Hock, Seelybanks Elizabeth Brock, and Sullivan Brewer Brock; Sister-In-Law: Johlyn Fleet Hock (Atlanta, GA); Nephew George Hatton Hock, Jr. and wife Christy DuBois Hock (Destin, FL); Nephew Andrew Garland Hock and wife Maria Figueroa Hock (Atlanta, GA); Nephew Robert Edward Hock and wife Sophia Hyder Hock (Atlanta, GA) Brother: James Richard Hock, Sr. and wife Nancy Dawson Hock (Richmond, VA); Nephew James Richard Hock, Jr. and wife Melissa Ann Capozza (Broomfield, CO); Brother: Michael Joseph Hock and wife Joanna Stultz Hock (Wyoming, OH); Niece Mary Beth Fischer (Hock) and Rocco Grayson Fischer (Wyoming, OH) Brother: John Thomas Hock and wife, Pat Fugate Hock (Asheville, NC); Niece Sarah Anne Hock and husband Beau Everette Hudson (Boiling Springs, SC); Niece Rachel Katherine Hock (Colorado Springs, CO); Nephew David Stephen Hock and wife Tammy Austin Hock (Arden, NC) Sister-in-Law: Joan Helbig Johnson (New Bern, NC), Niece: Virginia Johnson Killinger and husband George Keith Killinger (Beaufort, NC) and their daughter Elizabeth Blair Killinger Kelly and husband William Marshall Kelly, and their daughter Elizabeth Grey Kelly (Chapel Hill, NC); Nephew: George Ray Johnson III "Chipper" (New Bern, NC), and many other beloved cousins, nieces, nephews and extended family members.
Ray is predeceased by his loving wife Linda Johnson Hock, his father Raymond Paul Hock, Sr. and mother Virginia Hatton Hock, brother, George Hatton Hock, Sr., and niece Diana Hock Carroll.
Ray studied Business and Accounting at University of Tennessee at Chattanooga and pursued his Masters Degree at North Carolina State University. After marrying Linda, and upon returning home from their honeymoon, Ray served his country in the US Army, and was stationed in Korea during the rise of the Vietnam conflict; Ray was hired as an accountant for Esso Corporation, and then joined IBM for a 35 year career as a Project, Distribution, and Plant Manager. A tremendous athlete, Ray received a tennis scholarship to UT and continued to play competitive tennis on the ladder at North Hills Club in Raleigh. Ray was a strong golfer, runner, bowler … you name it, he excelled at it. But his true passion was the outdoors. Through his love of hunting and fishing, he pursued quality time with his brothers, nephews, nieces, children, grandchildren, co-workers, and friends to share the joy of being an avid sportsman. Ray loved the Lord, and demonstrated his faith in action by sharing his time, encouraging, serving, and giving. He had a special way of communicating with people that was positive and caring -- Ray was a man that truly exemplified, "Love your neighbor as yourself."
Thank you to all who have shared special stories, words of encouragement, and memories of your experiences with him in recent days. A private family burial is planned for Saturday, November 27, 2021 at Bay Leaf Baptist Church in Raleigh, NC.
A memorial service to celebrate Ray's life will be held at Cape Carteret Baptist Church on Monday, November 29, 2021 at 4pm. The address is 101 Anita Forte Drive, Cape Carteret, NC 28584.
In lieu of flowers, donations may be made in memory of Ray Hock to "North Carolina Wildlife Resources Commission - "Wildlife Endowment Fund program" - The address for donations is via this Website: https://www.ncalvin.org/AlvinMVC/Donations//
VOIR PLUS
VOIR MOINS
DONS

North Carolina Wildlife Resources Commission "Wildlife Endowment Fund Program"

1702 Mail Service Center, Raleigh, North Carolina 27609
En mémoire de
Raymond "Ray" Paul Hock
Aidez à raconter l'histoire de la vie unique de votre être cher. Laissez un souvenir ou partagez une photo ci-dessous pour montrer votre soutien.