Avis de décès
Peter George Frickel
30 mai 1931

–

20 janvier 2023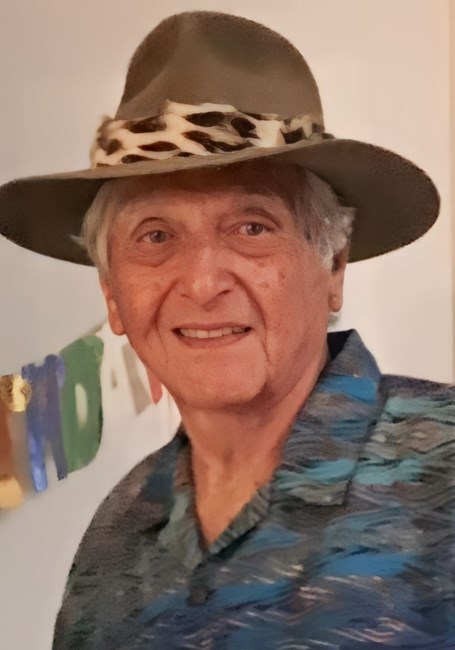 Peter George Frickel passed on January 20 in Sarasota, Florida. He was born May 30, 1931, in Amanzimtoti, South Africa, a village by the Indian Ocean close to Durban. His parents were Dr. Herbert William Frickel and Mabel Linda Sedgwick Frickel. Peter's brother John (Philomena) was a year older. His sisters were Joan (Glynne) and Barbara (Lothar). Peter is survived by his wife Barbara and sons Ben (Lisa) and Mark. He was "Pepe" to granddaughters Calia (Mark) and Sielle (Mark) and "Lolo" to his grandson Andrew (Ben). Peter saw more of this world than most people can dream. As a young boy, he was an avid fisher and would romp along the Sapphire Coast by the shark-filled Indian Ocean in search of all manner of surprises. His sole companion was his Alsatian, Billy Boy, who protected Peter on all his childhood journeys. These and other experiences helped train him for a life of adventure. On good days he caught the bounty of that ocean. On bad days he encountered the bodies of sailors that floated to shore as WWII raged. Peter was fluent in English, Afrikaans, and Zulu, and often traveled with his father, who was doctor to the Zulu leaders, across the South African countryside fighting malaria and mambas alike. Peter attended St. Charles College in Pietermaritzburg, South Africa where he excelled at school and sport, and was head-boy and a rugby team captain. He won numerous trophies and select side positions as both a prop forward and open side flanker. He graduated from the University of Natal and later attended the London School of Economics. Peter left South Africa in his youth on a 2-year trek up and through Africa, often alone but sometimes with his trek companion, Penn Brazee. His experiences – whether hunting with the pygmy tribes or walking through the Saharan Bedouins or escaping cannibalistic hunters in the Congo – entertained friends and family his whole life. His travel experience will continue as one of his wonderful legacies. He has shared stories in published books Lilies of the Vlei, River, My Frog Sings, Lotha and the Three Crosses and Kayleen. His CD Roads is a passionate tribute to life. Peter met the love of his life, Barbara Golden Tyler, in New Orleans at a society function. One introduction was all it took, and he proposed soon after. They were married January 24, 1969, and were together for 54 years as devoted partners. Peter was welcomed into her family, the Tyler family of Columbus, Georgia. His sisters by marriage are Virginia Hammond, Cynthia Davis (Phillip). His brother by marriage is Davis Tyler (Carol). His nieces Anne Scarbrough (Jeff) and Elizabeth Owen (Brian) and nephew John Owen (Jaya) live in the Sarasota area. His niece Linda Frickel Leathart resides in Ft. Lauderdale and her siblings (Nicola and Michael) remain in South Africa. After his journey throughout Africa and having graduated from the LSE, he was a successful stockbroker in London until he decided to continue to America where he worked in the South African consulate in New Orleans. After marriage he became a US citizen, which he always described as a proud moment in his life. Given his background, Peter was a consummate business developer. He was associated with Holiday Inns International and including their overseas development in Europe, Africa, and the Middle East. As his career progressed, he pursued each opportunity with integrity and professionalism. When he finally retired at 75, he shared his charisma as a writer and cultivated one of the most unique gardens in Sarasota. He was a proud member of both the Sarasota Writers Association and SMUG. He spent some of his best days fishing with a dear neighbor and discussing writing with his mates. His journey started as that young boy and his canine companion, on an African coast, and ended in Sarasota, Florida, where he passed with peace and dignity. The Frickel family is especially grateful to the physician and nursing staff Sarasota Memorial Hospital, who showed tremendous empathy and care. We can only hope to grasp life as he did, to live it with integrity and compassion, and be surrounded by the love and respect of family and friends.
VOIR PLUS
VOIR MOINS
Prestations de Service
Aucun service public n'est prévu en ce moment. Recevez un avis lorsque des services sont mis à jour.
recevoir des avis
En mémoire de
Peter George Frickel