OBITUARY
Bruce Allan Hopkins
February 17, 1942

–

August 2, 2022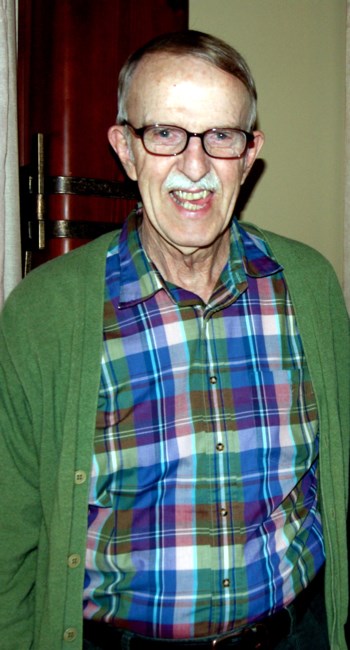 In his 80 years among us, Bruce Allan Hopkins proved himself to be a true Renaissance man. Though he was proud of his Master of Business Administration degree from Stanford University and his service in the United States Navy Supply Corps, he was equally passionate about attending the theater, cooking and eating fine cuisine and study of the history of spoken language. So then, it is fitting as we remember his remarkable life that we look to the words of Charles Dickens. "It was the best of times," Dickens wrote to open his 1859 historical epic, "A Tale of Two Cities," "It was the worst of times…." Bruce loved that quote and its exploration of life's simultaneous splendor and sadness, joys and struggles, beauty and tragedy. He spoke it often when reflecting on the challenging state of the world and it has certainly summed up his final months. After enduring a serious fall in January, he has enjoyed a nonstop procession of compassion, empathy and love from his legions of supporters. While it has been sad to say goodbye to the man we held in such high esteem, he has been buoyed by an overwhelming array of kind feelings that his final months were filled with fondness and care. Bruce began his journey through life on February 17, 1942, the first child of Harlow and Helen Hopkins of Freeport, New York. Joined several years later by his sister Carol, the family moved to Upstate New York and eventually settled in Greene. He was fond of recounting his treacherous walk to school, which was nine miles, uphill both ways. This trek was further compounded by the fact that the snow was generally six feet high, 10 months out of the year, and that he had to make it while wearing only his basketball uniform. The weather was so frigid that when he cleared his throat and spat, it froze into a solid projectile before it reached the ground. He often found himself on the verge of passing out from the exertion, but jolted awake whenever he wandered into the man-sized snowdrifts. Later in life, a family visit revealed that Greene was only one square mile and the climate was quite lovely. Bruce corrected naysayers to his origin story by pointing out that they were visiting during one of two months in which the snow thawed AND that he walked around the town nine times to ensure he got his proper exercise. After high school, in which he relished his role as a trumpet player, three-sport athlete and class valedictorian, he attended the University of Rochester. While there, he made the fateful choice to accept a Naval Recruit Officer Training Corps scholarship, a decision that would shape every aspect of his life to come. In addition to studying become a Naval officer, he majored in accounting and sang in the glee club—he enjoyed harmonizing with Carol and her husband, Tom, on "The Genesee" and "The Dandelion Yellow" for years to come. In January of 1964, he graduated and received his commission as an ensign in the Navy Supply Corps. Soon thereafter, he was on the destroyer USS Hollister, bound for service off the coast of Vietnam. He served another tour as a plank holder supervising the commissioning of the USS White Plains, then moved to Palo Alto to attend Stanford for his MBA. To blend in with the student body, he grew a beard and started attending political lectures. This led to his proud conversion to become a liberal Democrat, a political passion that only became stronger and more committed the more he learned about the world at large. In November of 1969, he attended what he believed to be a mixer for students in Palo Alto. He misread the invitation, however, and upon arrival, learned that it was a recruiting event for a women's social club. With only one other man in attendance, he figured his odds for meeting a nice lady were fairly good and he stuck around. While there, he met an attractive, articulate and worldly young schoolteacher named Jane Weber. He got her phone number and invited her to join him in one of his favorite hobbies—attending the theater. Unfortunately, the play was "Waiting for Godot," which they both found to be so profoundly odd that they left at intermission. While they didn't enjoy the play, they liked each other's company and decided to continue the relationship for another 53 years. They married in Stanford Memorial Church on December 27, 1970, with their parents, family and friends in attendance, beginning a rock-solid partnership that endured war, separation and illness. In spite of those challenges, their love grew ever stronger and never wavered. Bruce's Navy service later took him and Jane to Cambodia, where he supplied Swift boats and sang in a Cambodian rock back famed for their rendition of "American Pie." He later enjoyed postings in Spain and Morocco before he concluded his career as a Commander with two tours in San Diego. He fondly referred to their new home as "God's Country," and they enthusiastically began a vibrant social life that would sustain them for the next 44 years. They relished taking in plays at the Old Globe, the San Diego Repertory Theatre and Starlight Bowl. They continued the active social life they'd enjoyed abroad, forming the bridge, movie and gourmet groups that would become lifelong friends. Bruce took up running on his lunch break, showing the struggling Navy SEALs proper running form at the Coronado Amphibious base, as well as 10k and half marathon runs. He and Jane enjoyed tennis dates and cheering for the San Diego Padres, as well as rooting on his beloved Stanford Cardinal as it frequently destroyed its Northern California rival, Cal, in all manner of athletic endeavors. On March 14, 1979, they welcomed their son, Brent. As Bruce transitioned from his military career to civilian life, he was able to play a more and more active role as a parent, never missing back to school night or opportunities to volunteer in the classroom. The family took full advantage of San Diego's wonderful year-round climate, enjoying picnics in Balboa Park, visits to the San Diego Zoo and outdoor concerts at the Spreckels Organ Pavilion. With Bruce's insatiable desire to see more of the world leading the way, the family took many memorable trips, including visits to the 1984 and 1996 Olympics in Los Angeles and Atlanta, multiple trips to France, England, Ireland, then later Cuba, South America and Central Europe. His favorite thing to do abroad was to visit as many cultural sites as possible, take them in quickly, then enjoy a pastry and cup of coffee in a nearby café while penning postcards home. After retiring for good after 10 years in the private sector, Bruce flourished. He took up cooking, joined a singing group, became even more involved in Brent's school activities, and devoted himself to volunteering. He read to school children, repaired audio-visual materials at the San Diego Public Library, led tours as a docent at the Old Globe, hosted foreign dignitaries with the San Diego Diplomacy Council. He kept active, swimming and taking water aerobics classes, and enjoyed meeting up with old friends for meals. When Brent moved to Los Angeles to attend college in 1997, Bruce and Jane developed an equally active cultural life there while remaining in San Diego. They attended theater performances, art openings and enjoyed exploring for new restaurants. They welcomed his college classmate, Rebecca, into the family as their daughter-in-law in 2003 and loved to visit with her whenever they came to town. When she began a literary career as a romance novelist under the pen name "Mia Hopkins," Bruce became her biggest champion, handing out her bookmarks and singing her praises to everyone he met. The latest chapter in Bruce's life came in 2018, when he and Jane welcomed their only grandchild, Charlotte. He passed on his love of reading, the music of Bob Dylan and the Beatles, a good banana, a day at the beach and time in fresh air. His legacy lives on in her irrepressible spirit, friendliness and curiosity to learn everything she can about everything in the world—and she likes a good chocolate bar, just like Grandpa. As Bruce's physical health declined in recent months after his fall, his spirits still remained high and he enjoyed visits from friends and family from all over. He read every card and smiled at every phone call, uplifted by the compassion from the people he'd come to love in his 80-year journey. He spent his final days in the comfort of home, enjoying the music of the Beatles, "Les Misérables," "The Sound of Music," and "Brigadoon," in personal concerts from Old Globe MFA graduate Summer Broyhill, chatting with old friends and reminiscing about what a wonderful, rich life he'd lived. "To my classmates who are still working, I say, 'Give it up' and start enjoying a rewarding retired life," he once advised his fellow Stanford graduates. "Remember no one ever said on his death bed, 'I wish I had spent more time in the office.'" When reminded of that advice when he found himself in that situation, he laughed. "Yeah, that's right," he chuckled. "I'm just lying here, thinking about work every hour. Ha! Not at all!" Bruce died peacefully on August 2, 2022. He appreciated all the kind words and outpouring of support in his final months, but he would not want his loved ones to reflect on his life with sadness. He would want them to go out and enjoy themselves—with a good meal, a trip to the theater, a night at the ballpark, or, most importantly, a long chat between friends. As his family decides how to memorialize his legacy, please post your thoughts and remembrances to https://www.caringbridge.org/visit/bruceshealingjourney and contact Jane for ways to get together to keep his memory alive. In lieu of flowers, Bruce would also like you to consider donations to the Old Globe (https://donate.theoldglobe.org/2022), the San Diego Library (https://libraryfoundationsd.org/donate) or Words Alive (https://www.wordsalive.org/donate) to keep their programs endowed for the next generation of theater and book lovers to enjoy. Fond memories and expressions of sympathy may be shared at www.humphreymortuary.com for the Hopkins family.
See more
See Less
Services
No services are scheduled at this time. Receive a notification when services are updated.
RECEIVE UPDATES
In Memory Of
Bruce Allan Hopkins
Help tell the story of your loved one's unique life. Leave a memory or share a photo or video below to show your support.