OBITUARY
HANNAH L GERSON
Born June 29, 1920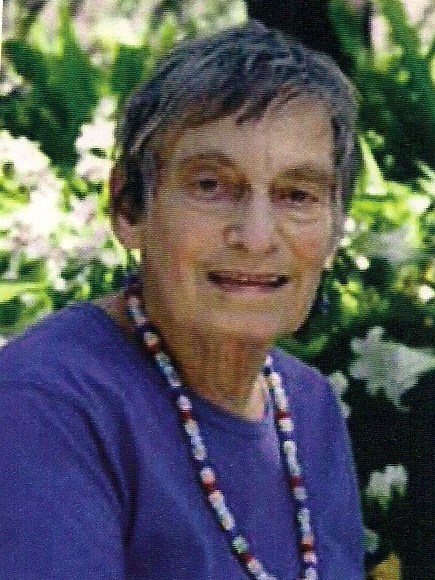 Obituary for Hannah Liese (Hanneli) Gerson June 29, 1920- November 12, 2013 Most of this information is taken from her autobiography. Her last entry was in 2004. She called herself a "Citizen of the World."
Hanneli was born in Cologne, Germany. Her father was Dr. Maximillian (Max) Samuel, a well liked gynecologist/obstetrician. Her mother name was Hedwig Anna (Marcks) Samuel. Hanneli had a brother, John and a sister, Liese-Lottie.
Her parents sent her to London, by airplane in 1938. It was best that she fly to avoid possible difficulties at the German border. Her 17 year old brother was already in London. Later her parents and sister fled to Brussels, Belgium. Her 15 year old sister traveled with a Red Cross Children's Transport. Her father was transported by a butcher's wagon under a meat cloth. Her mother crossed the border with a forged border crossing card. They lived in Brussels for a while. After the war broke out they tried to get to Switzerland. The last person that "helped" them, turned them into the Gestapo and as a result her father was sent to Auschwitz and her mother and sister to Theresienstadt. Her sister was sent to the gas chamber and her mother died from typhoid fever. Shortly before the Russians freed the camp. her father was shot. Hanneli said "that he knew too much and that was why he was shot."
While in England she got a job as a Mother's helper through the Jewish immigration committee. Later she got a job doing photography in a photo studio. She worked in several different studios in London. Each job increased her knowledge and proficiency.
She married Joseph Heuser 9-29-1943 was divorced 10-16-1947. She was living in Hampstead, London.
She immigrated to New York in 1949. After complications and misunderstandings, she be became a naturalized citizen of the United States in 1964.
While in New York she worked for a baby photo outfit. In 1953 she worked at Brooklyn Jewish Hospital as a medical photographer.
She married Raymond Dale Plemmonds 11-13-1954 and the marriage ended in 1958. During this time she received recognition in a news paper article for "genetic research from behind the camera" in the field of photomicrography at Columbia University. It was also mentioned in the article, that she has received notoriety for her photos of people and interesting structures, The article went on to say that "Mrs. Plemmonds does a lot of freelance work and has had her work published in 'Life magazine', in 'U.S. Camera' and in many U.S. Government publications and brochures. She also had the honor of having two of her prints enlarged to life-size on display at the Chase Manhattan Bank's Christmas exhibition."
She liked creating jewelry and took a course in structure at Columbia University. She also liked making pendent necklaces, pillow covers, and greeting cards. (Her friends and family have enjoyed receiving these cards for special occasions.)
She married Kurt Gerson March 24, 1974 in New York. They decided to retire and moved to San Diego in 1977, living first in La Mesa and then in Paradise Hills. In 1996 they moved to Wesley Palms Retirement Community. She was their official photographer for many years. Kurt died in 1999.
They traveled to several different area is California, Canadian Rockies, England, Israel, and a Caribbean Cruise. After Kurt's death, Hanneli traveled to South Africa, Australia, New Zealand, England, Italy, Spain, Portugal, and cruised to Hawaii and Alaska.
She was a member of various organizations: The San Diego Museum of Art; Museum of Photographic Art, San Diego; Fellowship of friends, San Diego; American Humanist association, The Society of Humanist Judaism; ACLU; Compassion and Choices of Oregon, Hemlock Society of San Diego, Public Citizen: and National Older Women's League,
She is survived by nieces: Karen Bradley, England; Mike Samuel, England; Anita Samuel, Australia; grand nephews: James, Tom, Ian, Joe, Ben, Fyfe, Christopher: nephew by marriage- Tom Gerson, New York;
No service has been planned Ashes to be scattered at sea Donations: Museum of Photographic Art, San Diego; The Society of Humanist Judaism; ACLU; Red Cross ***** Please request that the acknowledgement of donation made in Hanneli' name, be sent to: Anita Samuel, 12 Sutherland St. Hadfield Vic 3046, Australia or by email to: ronita3@gmail.com *****
See more
See Less
Services
No services are scheduled at this time. Receive a notification when services are updated.
RECEIVE UPDATES
In Memory Of
HANNAH L GERSON
Help tell the story of your loved one's unique life. Leave a memory or share a photo below to show your support.