OBITUARY
James Vincent Caggiano, Jr.
May 24, 1939

–

March 4, 2019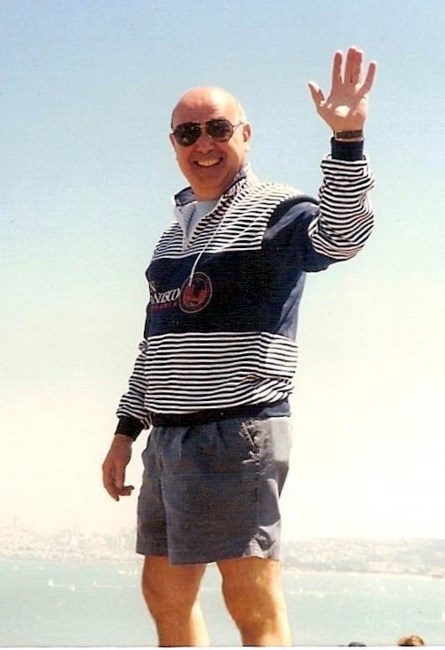 James Vincent Caggiano, Jr. passed away on March 4, 2019 after a lengthy battle with a Parkinson's related illness. Jim was a proud New Yorker, born and raised in New York City, NY. He graduated from City College of New York where he was a member of the Pershing Rifles fraternity. Jim was a 1st Lieutenant in the U.S. Army, serving for two years in Berlin, Germany. He spent his entire working career with JCPenney, from which he retired as a Catalog Merchandising Director in 1998. Jim and his family moved to Texas in 1988 when JCPenney relocated to Plano. Jim is survived by his loving wife of 56 years, Pat, as well as his children: Jim and Kristie Caggiano, Melissa and Doug Wright, Chris and Sharla Caggiano, and Tricia Caggiano. He is also survived by 11 grandchildren: Julius and Lucas Caggiano, Chris and Emily Wright, Olivia, Juliana and Anthony Caggiano, and Corinne, Martin, Diana and Vincent Piorkowski. Jim will be remembered for so many wonderful traits: his overwhelming love of family, God and country, his love of baseball, Willie Mays, and his fierce devotion to the NY Mets, and his kind and gentle nature. But without a doubt the trait he will most be remembered for is his incredible sense of humor. It is impossible to remember Jim without also remembering all the many ways he could make us laugh. A special thanks to the Parkinson Voice Project, and to the many wonderful caretakers: Phil, Dean, John, Gordon, Rachel and Tosin, who faithfully provided comfort and dignity in Jim's final years. A Funeral Mass will be celebrated on Monday, March 25 at 11:00 AM at All Saints Catholic Church 5231 Meadowcreek Drive in Dallas, Texas with a catered reception immediately following Mass. In lieu of flowers, please consider a donation to the Parkinson's Voice Project at www.parkinsonvoiceproject.org.
See more
See Less
In Memory Of
James Vincent Caggiano, Jr.