OBITUARY
Marilee C. Cisneros
February 25, 1940

–

March 14, 2023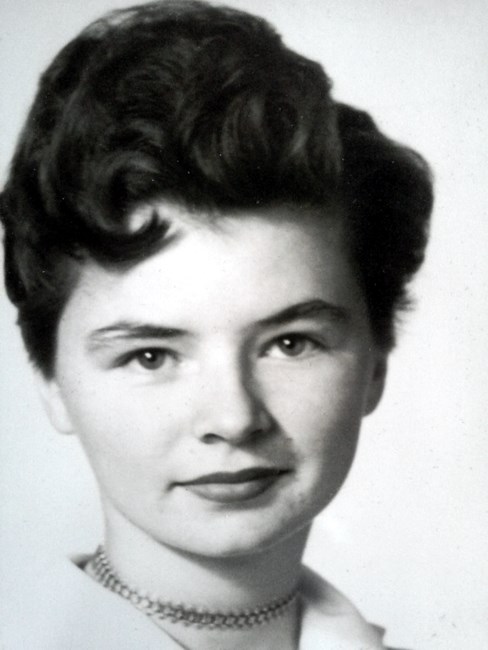 In Loving memory of our mother. Marilee C. Cisneros, who passed away on March 14, 2023. Marilee was the devoted wife of Treno P. Cisneros and loving mother of Charles, Darlene, Kathryn, Linda and Monica. Our mother was a kind, caring and giving person who always put the needs of family before her own. Our mother was a strong woman who faced every challenge in her life with courage and dignity. She was a source of inspiration to us all and will be deeply missed by everyone whose lives she touched for she was a light that shined extremely bright. Growing up she made sure we had everything we needed; the hugs and random kisses on the cheek and forehead are unforgettable. We had breakfast every morning on the table before school--she was an amazing mom she was extremely talented and she could draw anything, she even designed dresses and could sew anything. She would crochet or sew a lot of our clothing when we were little. She crocheted huge blankets and either crocheted or sewed baby blankets for her grandchildren as they were born. She also made numerous hats and crafts; beautiful creative ideas my mother would have. She loved music, especially Mexican music. I still remember her and my dad dancing in the kitchen every Sunday morning, she loved to sing too. She loved us all immensely--she will be deeply missed by us all. Anyone that knew her knew she was a special person that somehow just made everything a little brighter in their lives even total strangers would go up to her and seem to want to tell her their life story. She loved everyone and always had a smile. She will be deeply missed by all including many nieces, nephews, cousins, and her foster children that our father and she took in for many years. She was a very wonderful kind soul, a blessing to everyone's lives. Services will be on March 23rd at 1:30 p.m. and will be live-streamed for those who may not be able to attend.
See more
See Less
FAMILY

Treno P. Cisneros

Husband (deceased)

Charles Nachbar

Son

Darlene Galindo (Cipriano)

Daughter

Kathryn Ortiz (Michael)

Daughter

Linda C. Jones

Daughter

Monica Cisneros (Alexander Drury)

Daughter

Sarah

Grandchild

Melissa

Grandchild

Lucinda

Grandchild

Reina

Grandchild

Stephanie

Grandchild

Sophia

Grandchild

Martina

Grandchild

Quiana

Grandchild

Anthony

Grandchild

Christopher

Grandchild

Tierra

Grandchild

Emilio

Grandchild

Joseph

Grandchild

Thomas Godmer (Karen)

Brother

Raymond Godmer

Brother

Loretta & Merle Godmer

Parents (deceased)

William Godmer

Brother (deceased)

Marilee also leaves behind 31 great grandchildren and numerous nieces, nephews, cousins, many more family and friends who will forever cherish her memory.
In Memory Of
Marilee C. Cisneros