OBITUARY
Mrs. Ruby Darlyne (Thomas) Burleson
September 23, 1931

–

March 13, 2023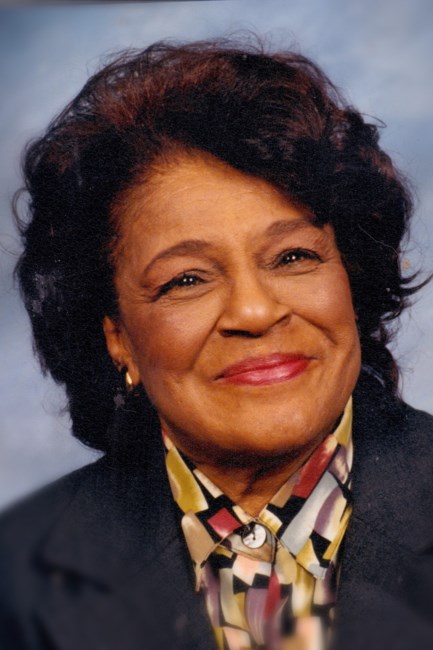 Ruby Darlyne Burleson lived what others would consider a "full and well-rounded" life. Her journey included her late husband, Major Melvin G. Burleson Senior of the United States Army, her family, friends, co-workers, local church family and countless students on various grade levels. There is no other way to describe Ruby D. Burleson, except to paint a picture of the masterpiece, and gift, that God presented to so many through her very fulfilling life. The Student: The young Ruby Darlyne Thomas loved the process of education. Her first major accomplishment as a student was becoming the 1948 Valedictorian of Pickard High School in Brenham, Texas. Destiny had presented itself, and Ruby had developed a real passion and discipline for learning. This passion compelled her choice to matriculate the college educational process. She received her B.S. Degree in Home Economics from Prairie View A&M University in 1953 and her Master of Education Degree from Texas Southern University in 1964. Because of her love for education, she did additional studies at: The University of Colorado in 1967; Prairie View A & M University from 1966-1968; The University of Houston in 1975 and post graduate work at the University of Kansas from 1977-1978. She also earned a Supervisory Certificate from Texas Southern University in 1971. She retired as an instructor of Reading and Study Skills from Texas Southern in 1990. The Educator: Ruby Burleson found a real fulfillment in helping students to gain insight and knowledge. She often invited students that could not go home from breaks to stay with her family at her home. She also served in multiple capacities as education was one of her many callings: • Remedial Reading Instructor, Bethune Elementary School in Houston, Texas. • Language Arts Consultant for the Aldine Independent School District (AISD) in Houston, Texas. • Title I Supervisor for the A.I.S.D., Houston, Texas. • Reading Tutor for the Kansas University Football Team, Kansas University in Lawrence, Kansas. • Instructor for the Lawrence Unified School District in Lawrence, Kansas. • Instructor for the Reading and Study Skills Center, Texas Southern University in Houston, Texas. The Creative Artist: Most individuals who knew Ruby also knew the creative excellence that she inspired. There wasn't anything creative or cultural that she would not tackle. This was an extension of her love for people and the creative arts. From painting to creating sets for stage plays, costume design, quilt making, arts and crafts, storytelling, tailoring fine apparel and wedding dresses, crocheting, needle point, playing the piano and so much more! Whatever was needed, Ruby could do it! She put her hands to work, and it was accomplished. She was also an amazing storyteller. Her two favorite stories were A Story, A Story (by Gale E. Haley) and Horton Hatches an Egg (by Dr. Seuss). Children were always mesmerized by her ability to transport them into the stories. Her legacy will live on in their memories as they reminisce about this amazing gift. The Faithful Church Member: With joy, Ruby Burleson took her young children to join the Incarnation Episcopal Church in Houston, Texas. As a member of The Altar Guild, her greatest love was making sure that the décor for the altar and the hangings for the walls of the sanctuary were pristine and in seasonal order. After moving to Oxford, North Carolina in 2007, Ruby remained an active member of the Episcopal Church at Saint Cyprian Episcopal Church. There, she continued to offer her sewing and craft expertise including working with members to design a quilt hanging that is currently on display. She remained a member and devout Christian until her death. The Family: Ruby Darlyne Thomas was born to J.W. Thomas and Robbie Meredith on September 23, 1931 in Washington County, Texas. Although she was born right in the middle of the Great Depression, her family pulled together to make life comfortable for all. Ruby spent a lot of time with her grandmother, Bessie Meredith, her aunt, Minnie Northington, cousins Ruby Hogan, Marilyn Hogan, and Archie Hogan. There was plenty of love, laughter and good old fashioned cooking because Minnie was a culinary queen. Ruby also found much joy in spending time with her mother, Robbie Moore, and stepfather, David Moore. From this union, Ruby's other siblings were born: David Moore Jr. (Mila), Gerald Moore (Carole), Kathyleen Moore (deceased), Kenneth Moore (Earlene), Madelyn Moore, Regina Moore, and Ruth Moore. Out of the root of this fruitful vine, Ruby has left behind, sisters and brothers, in-laws, nieces, nephews, and cousins that she loved and cherished. The Wife, the Mother and the Children: On July 27, 1955, Ruby D. Thomas married the love of her life, Melvin G. Burleson Sr., after he returned from Army active duty in Korea as a pilot and officer. They moved to Fort Hood, Texas, and soon began their family. Meredith and Cynthia were soon born there, and Melvin Junior and Daphne were born after the family moved to Houston, Texas. While in Houston, Ruby blossomed as a wife, mother, school teacher and a Girl Scout Leader. In 1966, the then Melvin G. Burleson, Sr. died in a plane crash returning from an active reserve duty trip. After this, Ruby found the strength and the courage to move forward. She realized that she had four children who depended on her, so she planned summer trips to various parts of the United States to make sure they explored historical sites like the Grand Canyon, Hoover Dam, The Mormon's Tabernacle, Yellowstone National Park, The Golden Gate Bridge and other cities and states. In fact, education and enjoying life was Ruby's focus for her children, granddaughter Kayla Mills, and her son-in-law Harry Mills until the day she died. For years, she traveled with various members of her family, not only across the United States, but also to Europe, Canada and several islands while on cruises. As a grandmother, Ruby led, guided, and directed Kayla as her own child. For the first five years of Kayla's life, Ruby cared for Kayla in her home in Houston, Texas while Harry and Meredith worked full-time jobs. Ruby remained on constant guard to help make sure that Kayla grew up to know how to cook, clean, read, and be respectful. Kayla was a source of inspiration and joy for her grandmother, even on the day of her death. Since 2007, Ruby has lived her life with Meredith, Harry, and Kayla in Oxford, North Carolina. Also, Cynthia, Melvin, and Daphne were also on hand to communicate, visit, and bring joy to her in any way that they could because they all live in other states. Ruby was truly blessed to have family and friends that cherished her all of the days of her life.
See more
See Less
Services
Visitation
12:00 pm - 1:00 pm
Carl Barnes Funeral Home, Inc
Saturday,
March 25, 2023
LIVESTREAM
Funeral Service
1:00 pm - 2:30 pm
Carl Barnes Funeral Home, Inc
Committal Service
3:00 pm - 3:15 pm
Paradise North Cemetery
In Memory Of
Mrs. Ruby Darlyne (Thomas) Burleson
Help tell the story of your loved one's unique life. Leave a memory or share a photo or video below to show your support.