OBITUARY
Bailey Leslie Bashor
September 24, 1992

–

July 26, 2022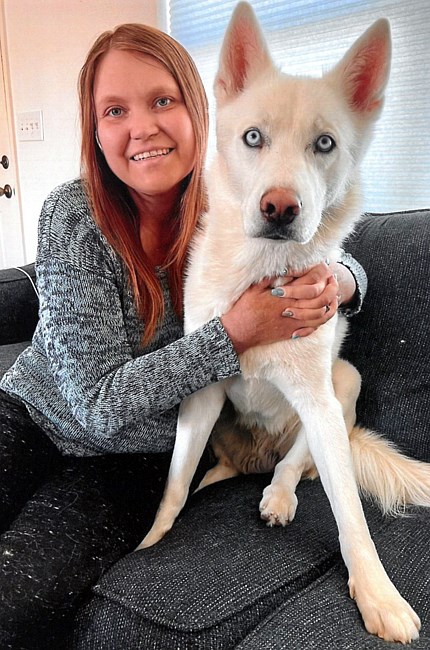 Our beloved Bailey was born on September 24th, 1992 at Longmont United Hospital in Longmont, Colorado. Bailey's entrance into this world was a bright and sun-shine-filled day for Brett and Yvonne Bashor. She was beautiful and sweet with big eyes that sparkled and her smile captured your heart. Bailey's life began as simple as one could imagine, on a lovely farm near Longmont. Bailey was surrounded and nurtured every day by her family. As any little girl back in the 90's, she absolutely loved watching and listening to Barney's fun songs and singing along with her best friend, her cousin Jordan. Bailey and Jordan had a special bond, while growing up together she watched over him. She spent hours dressing up in costumes and playing with her figurines and stuffed animals. However, when she got too stir-crazy Bailey would wander and explore with her first companion, a stuffed Dalmatian named One Eye. Bailey was more curious and brave than most children her age, and many times would break the rules and explore behind the farm and the boundaries set by her parents, seeing the world in a way that others her age would not. Bailey and her family loved to travel and she had the opportunity to experience so many wonderful places. Her family would take many vacations with her Aunt Leslie and cousins. She always looked forward to visiting theme parks. Disneyland and the character breakfast was always a request. The farm girl that Bailey was at that moment in time would not last forever. In 2002, Bailey and her family moved to Anthem, Arizona. This is where Bailey got her first mode of transportation, a Vespa scooter gifted to her by her Grandma Mary, something she absolutely cherished and literally rode everywhere. Sweet Bailey was very good at making friends and before long had developed many friendships in her new town. She would tell her friends to hop on her scooter to cruise the streets of Anthem and beyond. Bailey from an early age loved being around and working with animals. When she was in Kindergarten she was asked what she wanted to be when she grew up, and she responded "Someone who keeps a dog". After moving back to Colorado from Arizona, Bailey attended Woodland Park High School where she made many more friends and met one beautiful soul that she would spend the rest of her life with, Luke Spalton. Shortly after, Bailey graduated high school, she attended Pima Medical Institute to achieve a Veterinary Technician degree with the goal to become a Veterinarian. However, fate had other plans and Bailey was diagnosed with a life altering kidney disease (FSGS). It was a blessing when she met Dr. Johnson who meant the world to Bailey. He would advocate and manage her health issues throughout her life. Bailey had a strong spirit and always had a smile on her face even during the toughest of times. Having a kidney disease did not deter Bailey and she set her sights on greater things. With Luke by her side they expanded their avenues to travelling nearly full time. Moving all across Colorado to many new towns and visiting various hot springs. Wanting to experience more, the two travelled the country in an RV exploring new places while making many friends along the way. By the end of their long and fulfilling journey, Bailey and Luke found a town that fit their love of hot springs, Pagosa Springs, Colorado. After settling there, Bailey decided to pursue her passion for animals and together they founded Colorado Ski Bunniez, a successful rabbitry. Bailey was very involved in this community and met all kinds of people from around the country and around the world. Many of them would travel great distances just to meet Bailey. She expressed that she was happiest when she was surrounded by family and caring for her numerous animals with her soulmate. Her life was too short, she passed away due to complications of kidney disease at the age of 29. We will cherish the memories made. She enjoyed going to scary movies with her dad, crafting with her mom, getting her nails done with her sister Jenna, and talking Pokémon with her brother Nate. Bailey was Linda's partner in crime when it came to silliness and celebrations. She enjoyed exploring the outdoor adventures that Hugh and Luke took her on, and playing video games online with her favorite brother-in-law Erik (& Amy). Bailey is survived by her parents Brett and Yvonne Bashor, her husband Luke Spalton, siblings Jenna, Nate, and Angelo. Her Aunts Leslie Bashor (Lubovich) and Athena Devereaux. Uncles Steven and Jason Bender. Cousins Katie Lubovich, Brittani Villani, and Jordan Lubovich. Grandparents Mary Ellen Grundvig, Willlis and Valerie Grundvig. Mother and father-in-law Hugh and Linda Spalton, her brother in law Erik Spalton. She will be forever loved by her Dogs Charlie, a golden retriever, and the husky family of Luca, Evee, and Napoleon. We love and miss you (MORE) Bailey. Please join us in celebrating Bailey's beautiful life this Sunday at the Waring House Mansion located at the Denver Botanical Gardens. We will be enjoying Tacos and Margaritas and a complimentary day at the gardens.
See more
See Less
In Memory Of
Bailey Leslie Bashor
Help tell the story of your loved one's unique life. Leave a memory or share a photo or video below to show your support.